Apple Reportedly In Talks To Buy Beats By Dre For $3.2 Billion
The iPhone maker might be close to its first major acquisition, according to the Financial Times.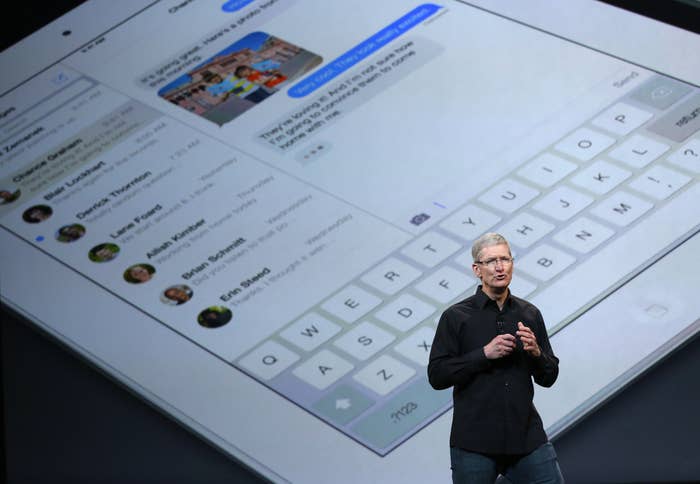 In what would be one of Apple's largest acquisitions ever, the company is considering buying the music streaming and hardware company Beats By Dre for $3.2 billion, according to a report in The Financial Times initially and followed by several other outlets.
The deal could be announced as soon as next week, though the talks could fall apart as is the case with many acquisitions, the FT said. Beats most recently launched a cross-platform music streaming service and has benefitted from a strong public push by Dr. Dre. Apple CEO Tim Cook reportedly met with Beats executives in February last year to discuss a potential partnership involving the new streaming service released by Beats.
What Apple would get is essentially a hardware and streaming company centered around music that has established a prominent brand — which, for Apple, makes enough sense given that it is also at its core a hardware company that keeps music close to its heart. Parts of Beats seem like a natural product fit for Apple, which has tried to build its own music streaming service with iTunes Radio. Apple also sells its own headphones with the iPhones it sells, the EarPods, and has been reportedly experimenting with other wearable technology.
At the very least, it would give Apple another way into the increasingly popular streaming music market beyond iTunes Radio. According to IFPI, more than 28 million consumers paid for a music subscription in 2013, up from 8 million in 2011. What's more, the $1.1 billion in revenue that IFPI attributed to subscriptions for streaming music in 2013 represents a year-over-year increase in excess of 51%. Many industry watchers are viewing streaming music as a way to return to growth as downloads — iTunes' bread and butter — have begun to flatline.
Apple has also been talking up iTunes in recent earnings calls, in the last one saying that it had brought in $2.6 billion in revenue in the first quarter this year, up 9% from the same quarter a year ago and hitting an all-time record. There are also 800 million iTunes accounts, most of which have credit cards associated with them, Cook said.
But the bigger surprise is the price that's being floated by the FT. Under Steve Jobs, Apple was not keen on paying huge sums for acquisitions and sought to essentially build its own hardware and technology instead of acquiring it like many other technology companies, including Google and Facebook.
Still, unlike under Jobs, this amount of cash is a tiny percentage of the company's $150 billion plus cash on hand — and that it hasn't made more acquisitions of this scale has actually frustrated investors as the company slowly returns capital through the form of buybacks and dividends.
It's also an unfortunate situation for Android smartphone manufacturer HTC, which previously owned as much as 51% of the company before selling the remainder of its stake in September last year for $265 million. At the time HTC owned around 25% of the company, which at the reported price would have netted it around $800 million in much-needed capital.
Cook still hasn't put his stamp on the company yet with a category-defining product. While Beats probably wouldn't be that, it would be an experimental step for the company that is looking for ways to reignite the growth it saw after it launched the iPod, iPhone, and iPad.