A Short Reminder About Facebook's Breakneck Mobile Ad Growth
Remember when Facebook didn't have a mobile ads business? That was literally only a year ago.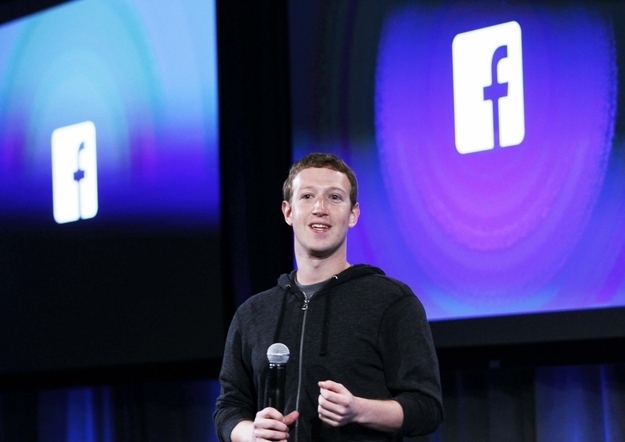 Facebook, after not even having a real mobile ad business at the beginning of last year, is now set to take nearly a fifth of the mobile ad share this year, according to a new report.
Facebook will have about a 16% share of the mobile advertising market in 2013, eMarketer said today in a new report, up from about 5% in 2012. That year, Facebook had just decided to flip the switch on mobile News Feed advertising, which went from making $0 to about $3 million a day (CFO David Ebersman said on the Q3 earnings call in October last year) over the course of two quarters.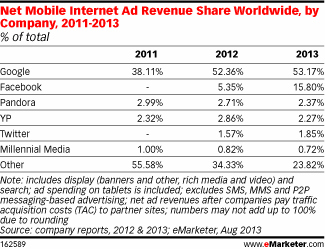 And it's the main reason the stock has blown past its original IPO price of $38 — when its outlook was a little more dubious as its desktop ads business stalled — to a nearly $100 billion valuation once again.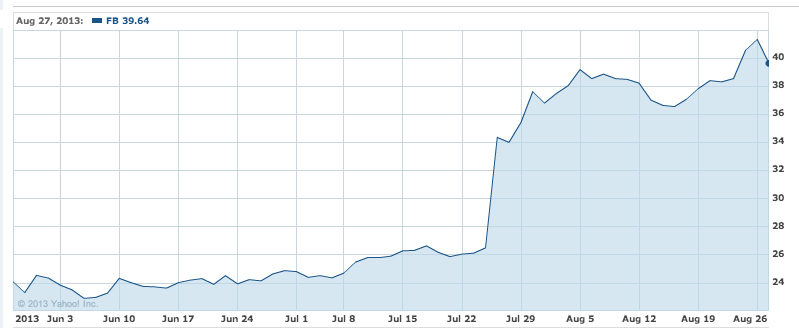 Mobile advertising revenue now accounts for 41% of Facebook's advertising revenue as of the end of the second quarter, as more than 450 million of Facebook's billion-plus users check the mobile app once a day.
Also notable: Most of the new share is coming from providers other than Google — which still has the majority share and is still growing — and Twitter's budding mobile ad business.