Winklevoss Twins Warn Of Restrictive Regulation One Day After Bitcoin Startup Founder's Arrest
"Overregulation could cripple Bitcoin's development," Cameron Winklevoss said Tuesday. New York's financial regulator said there needs to be "guardrails for this industry to help root out money laundering and other misconduct."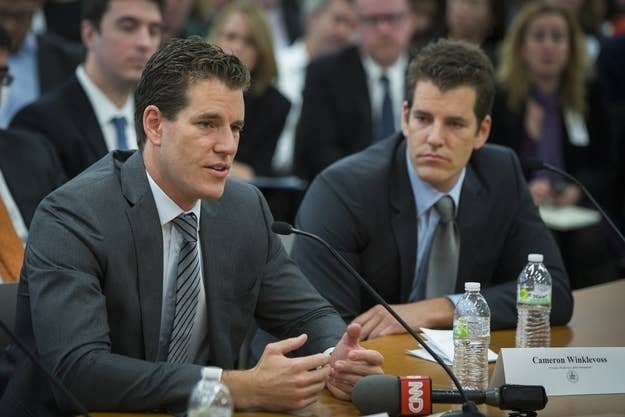 Cameron Winklevoss today told New York state financial regulators that "overregulation could cripple Bitcoin's development" and that "existing federal regulations are sufficient" for the fast-growing virtual currency's commercial ecosystem.
His comments come just one day after the founder of a Bitcoin startup in which Cameron and his brother Tyler invested was arrested for allegedly facilitating money laundering on the now-defunct online marketplace Silk Road. Charlie Shrem, the founder of BitInstant, a service that allowed customers to convert dollars to Bitcoin was arrested by the FBI on money laundering charges yesterday at JFK airport in New York. Prosecutors allege that Shrem worked with Robert Faiella, who was known as BTCKing. The 24 year old was one of the most prominent and fervent Bitcoin entrepreneurs.
Winklevoss Capital Management, the investment firm founded by Cameron and Tyler, quickly put out a statement distancing themselves from Shrem, saying "We were passive investors in BitInstant and will do everything we can to help law enforcement officials." The Winklevoss twins, who own tens of millions worth of Bitcoin and invest in Bitcoin startups, invested $1.5 million in BitInstant in 2012.
Today, the brothers appeared alongside Fred Wilson, a partner at Union Square Capital, Jeremy Liew, a partner at Lightspeed Venture Partners, and SecondMarket founder and Bitcoin investor Jeremy Siebert in a hearing convened by the New York State Department of Financial Services, New York's financial and insurance regulator.
At the hearing, Tyler characterized Shrem's arrest as a "speed bump" for the Bitcoin industry and said that "Bitcoin is a terrible place for criminals" because all transactions are logged in the Bitcoin network. For his part, Cameron added that heavy regulations could scare off investors, "the culture of investors is not to put tens of millions into startups just to see if they are compliant."
Benjamin Lawsky, the head of the Department of Financial Services, said in prepared remarks that Shrem's arrest was a reminder for why regulators have to "put in place guardrails for this industry to help root out money laundering and other misconduct." He also spoke optimistically about Bitcoin and other virtual currencies' potential, saying that they could have a "profound impact on the future of payments technology and the financial system."
He also said that the agency was considering issuing a "BitLicense" for virtual currencies in New York state.
Wilson, whose Union Square Ventures invested in Coinbase, a company that helps businesses and individuals store and transmit bitcoins, was skeptical of applying traditional money-laundering and banking laws to Bitcoin, saying that small Bitcoin startups "should not be expected to do the exact same things JPMorgan Chase does."
Wilson was even skeptical of the type of compliance traditional banks have to do to confirm that customers are who they say they are, noting how long it took him to set up a bank account.
"I sympathize with Jamie Dimon, he runs an over-regulated company," Wilson said. To which Lawsky replied, "I may not share that sympathy."
The DFS's involvement with virtual currency started in August when it issued 22 subpoenas to digital currency companies and venture capital firms in an effort to gather more information about their businesses and see whether virtual currencies required new regulations.
Lawsky, who once threatened to revoke the license of British bank Standard Chartered over allegedly hiding transactions it had done with businesses and individuals in Iran, reiterated his commitment to enforcing money laundering laws even if the investors in front of him wouldn't be thrilled.
"Money laundering is the facilitation of all kinds of horrific crimes that everyone in this room don't want to see happen," Lawsky said. "If the choice of the regulator is to allow money laundering on one hand or to facilitate innovation on the other, we're always going to squelch money laundering."