Why Citi Is Holding Its Annual Shareholder Meeting 1,000 Miles Away From Its Corporate Headquarters
Because the bank is in the midst of one of its biggest crises since 2008. It isn't webcasting the event either, prompting one analyst to say that symbolically Citi looks like it is "running and hiding."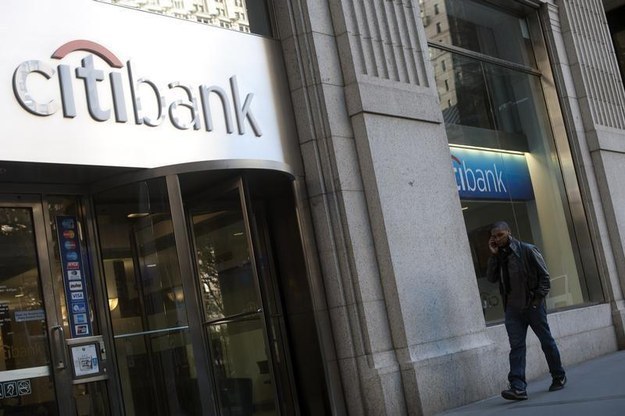 Citigroup, one of the banks most hammered by the financial crisis and the recipient of more than $45 billion in government aid, has had a rough start to 2014.
In February, the bank disclosed that its Mexican subsidiary, Banamex, once thought to be a crown jewel of it sprawling international franchise, had lost $400 million in fraudulent financing loans. A month later, in March, Citi was dealt another blow when the Federal Reserve rejected its plans to increase its dividend and buyback, citing "a number of deficiencies in its capital planning practices" and an inability to project revenue in a stressed economic environment. Citi was the only large bank that wasn't able to increase the money it returned to shareholders this year. And just last week the bank disclosed that it found another fraud related to work done in Mexico.
The series of setbacks have raised questions about its management's and board's oversight of the company and the bank's relationship with regulators. Questions that shareholders are likely to ask at Citi's annual shareholder meeting tomorrow. That is if they can get down to St. Louis, Missouri, to attend the meeting.
Instead of holding its annual shareholder meeting — where investors elect directors to the company's board, have a non-binding vote on executive compensation, and vote on proposals submitted by other investors — near its headquarters in New York, Citi will this year hold the meeting at the Renaissance St. Louis Grand Hotel, some 950 miles away. And, in contrast to most of its investment banking peers, Citi will not be providing a webcast of the event.
"Citi has made progress in many areas, but in this it certainly lags. Their major peers webcast their annual meetings," said Mike Mayo, an analyst at CLSA who has been a persistent critic of the bank. "Citi is the only one of the five wholesale banks not to webcast. It gives the impression of running and hiding, just symbolically it's the worst possible time to hold the meeting outside New York City and not webcast."
Citi's chosen location for its latest annual meeting also appears to dovetail with the findings of a recent paper by Yuanzhi Li and David Yermack, professors at the business schools at Temple University and New York University respectively, which claims that companies tend to move their annual meetings a long distance from their headquarters when they expect disappointing earnings or poor performance in the months after the meeting. In an interview with BuzzFeed, Yermack said that company boards and management will have an easier time avoiding disclosing possibly damaging information if meetings are held farther away from investors and reporters. When asked about Citi specifically, Yermack said that holding the meeting far from its headquarters "exactly the pattern we're writing about."
Citi explained in its proxy filing that it is hosting the meeting in St. Louis "because we have a significant local employee population and wanted to provide our local stockholder population with the opportunity to attend Citi's annual meeting." The bank has more than 4,000 employees in the area and Citi Mortgage is headquartered in O'Fallon, Missouri, about 35 miles away. Citi investors who do attend the meeting will have an open Q-and-A with Chairman Michael O'Neill and Chief Executive Michael Corbat.
"It's not a big deal," said Charles Elson, a finance professor at the University of Delaware and an expert on corporate governance, noting that St. Louis is hardly inaccessible, "You don't have an issue there unless it's absurd — and absurd means it's in Timbuktu."
Citi said in its 2012 proxy statement that it would alternate the location of its annual meeting between New York and other locations in the U.S. Mark Costiglio, a Citi spokesperson, declined to comment beyond the 2012 proxy.
While Citi declining to webcast its annual meeting is out of step with its investment banking peers, holding the annual meeting far from its own headquarters and many of its large shareholders is not. This year Goldman Sachs is hosting its annual meeting in Irving, Texas, and last year the bank held it in Salt Lake City, home to nearly 2,000 employees. Goldman says in its proxy statement that its "Dallas and Irving offices together are our third-largest location in the United States...and our eight -largest location globally." The bank has 800 employees in Dallas and said that its board will meet with "senior leaders...while in Texas."
JPMorgan Chase will host its annual meeting in Tampa, Florida for the second year in the row, although it hosted a New York City investor's day in March, where analysts were able to hear presentations from executives across the company and ask questions. It was also broadcasted online. Bank of America's annual meeting is in Charlotte, where the bank is based, while Morgan Stanley's meeting will be in Purchase, New York in Westchester County, about 30 miles from its New York headquarters.
Last year Citi did hold its annual meeting in New York, and this year will only be the second time since 2006 the bank held the meeting in a location outside the city. Two years ago, at the annual meeting in Dallas, a majority of voting Citi shareholders opposed then-CEO Vikram Pandit's $15 million pay package. Six months later, Pandit resigned.
For his part, Mayo plans to make the trip to St. Louis — the outspoken analyst has bought shares in several banks so he can attend the meetings and question the management and directors.
"Annual meetings give a window into the thought process of management, even though it's a very narrow window, it can be very instructive in terms of how management and the board thinks," said Mayo.
He said he would be paying particular attention to the body language and relationship between O'Neill and Corbat. O'Neill helped install Corbat after Pandit suddenly resigned in 2012 and they are seen by many as co-leaders of the bank.