Amazon announced wave of price cuts at Whole Foods that will go into effect Monday after its deal to buy the high-end grocery chain closes. A number of publicly-traded grocery companies' share prices swooned in response.
Amazon said in a release that it "will offer lower prices on a selection of best-selling staples across its stores," including such staples as bananas, avocados, large brown eggs, salmon, baby kale, baby lettuce, ground beef, creamy and crunchy almond butter, and "animal-welfare-rated 85% lean ground beef." Basically, it's discounting everything you need for a Brooklyn banquet.
The company will also make its existing Amazon Prime program the Whole Foods customers' rewards program, instantly giving millions of people access to lower grocery prices. Loyalty programs are incredibly valuable for food retailers — they allow them to lock-in customers with deals and price cuts and collect data on what they buy.
Whole Foods — and now Amazon's — rivals started shedding billions worth of value around 1:45 Thursday, right when the e-commerce giant revealed its plans for its new toy.


Kroger shares closed down 8%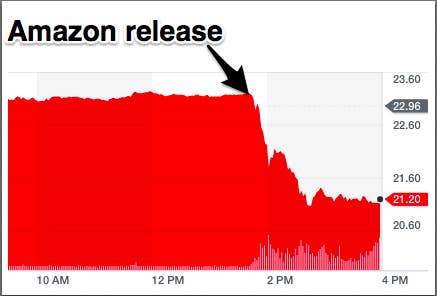 Wal-Mart shares closed down 2%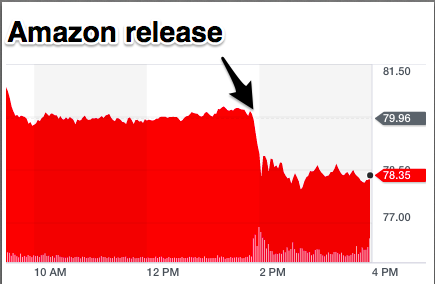 Sprouts Farmers Market shares were down 7%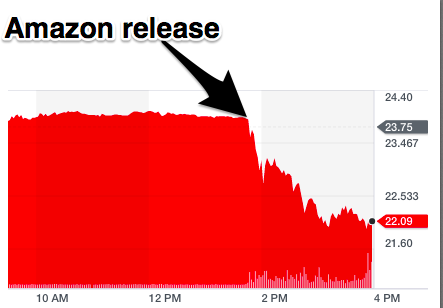 Supervalu shares were down over 6.5%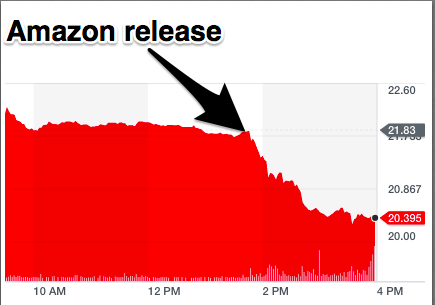 It wasn't just grocery stores that fell this afternoon. Companies that sell major food brands did poorly too.



Kellogg shares fell almost 3%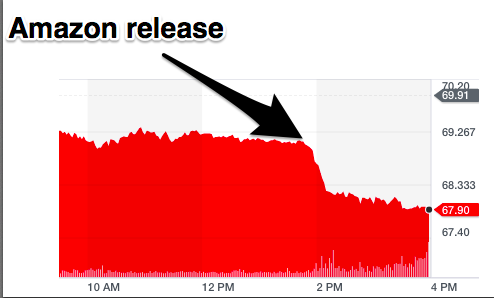 General Mills shares fell 3.5%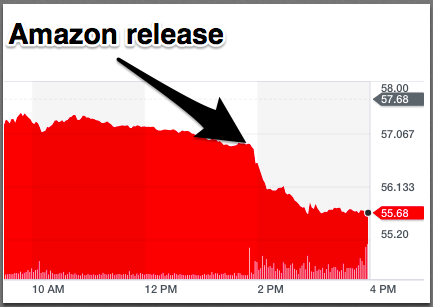 "This is just the beginning," Amazon said in its announcement. "Amazon and Whole Foods Market plan to offer more in-store benefits and lower prices for customers over time as the two companies integrate logistics and point-of-sale and merchandising systems."