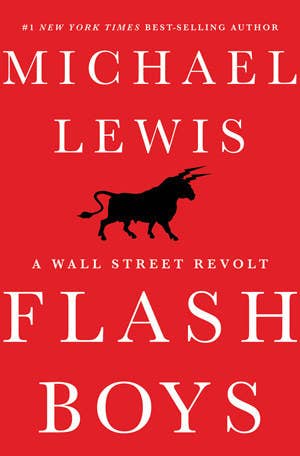 Michael Lewis' latest best-seller, Flash Boys, released on March 31, depicts what he describes as the latest financial outrage in a "story of scandals ... linked together tail to trunk like circus elephants." This time it's high-frequency trading, the use of algorithms and super-fast computing that allows stock trades to be executed automatically in a matter of milliseconds.
Lewis argues that many high-frequency trading firms make money by essentially trading in front of large orders that they can see coming in before anyone else, thanks to super-fast data connections with stock exchanges.
While many of the high-speed trading firms themselves are small and have been around for less than a decade, Lewis implicates the rest of Wall Street too, from the exchanges that have transformed their business to serve their biggest customers (high-frequency trading makes up 50% to 55% of U.S. equity trading), to the brokerage firms and banks that route customer orders into their own private markets known as "dark pools."
The Justice Department and New York State Attorney General have both said they're investigating high-frequency trading firms for possible violation of insider trading laws, and the Securities and Exchange Commission is more broadly reviewing the current stock market structure.
On earnings conference calls with some of the world's largest banks and trading firms last week, analysts were curious to hear what banks had to say about Lewis' book and potential reform in the market for stock trading. And one brokerage CEO just decided to speak up on his own. The book has arguably spurred more public discussion of market structure by the biggest banks and asset managers in a few weeks than has occurred at any point since the 2010 "Flash Crash," when entire equity indices fell 10% in a day, half of that within just a few minutes.
Below is a roundup of their comments:
Goldman Sachs: "The market evolution ... has just gotten ahead of the market infrastructure."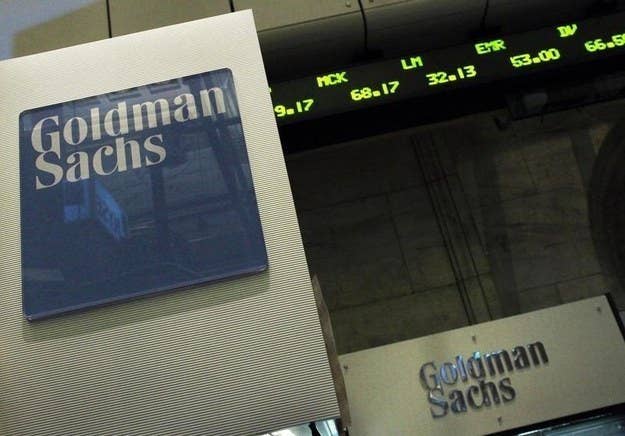 Goldman Sachs is almost a hero of Lewis' book. It throws its support behind IEX, the new stock market started by Brad Katsuyama, the protagonist of Flash Boys.
In a memo released in March, Goldman said it wanted to see IEX reach "critical mass" even if it came at the expense of its own stock trading venue, Sigma X. The firm's president and chief operating officer, Gary Cohn, published an op-ed where he said that the current fragmented market structure requires a "regulatory response" and that "speed and complexity at which our markets operate aren't being matched with the operational and control environment to support them."
The Wall Street Journal reported this week that Goldman had been rethinking its stock trading business and that it was considering shutting down Sigma X, whose volume had fallen significantly over the past two years. Goldman reported that it had equity trading revenue of $1.6 billion in the first quarter, behind its chief investment banking rival Morgan Stanley's $1.755 billion.
On its earnings call Thursday, no one mentioned Lewis or his book specifically, but Christian Bolu, an analyst at Credit Suisse, asked Harvey Schwartz, Goldman's chief financial officer, "Given all the debate around ... high-frequency trading, just curious to get your updated thoughts on transfer to electronic trading business, particularly the future of the Sigma X platform?"
Schwartz responded that Goldman had "no strategic plans for Sigma X at this stage" and that the bank's "focus on the equity market structure isn't specifically around high-frequency trading necessarily" — instead it was that "the market evolution, speed of execution has just gotten ahead of the market infrastructure and the market plumbing."
JPMorgan Chase: "One of the good guys."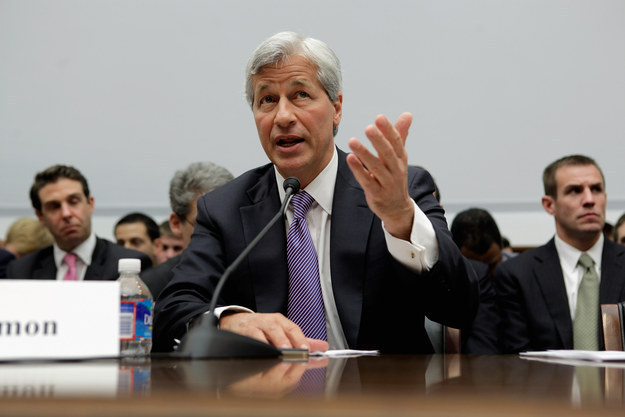 On JPMorgan's earnings call last Friday, Steve Chubak, an analyst at Nomura, asked Jamie Dimon and Marianne Lake, the bank's CEO and chief financial officer respecitively, if they could "speak to the equities business and whether the anticipated SEC review and potential broader equity market structure reform will compel any adjustments and how you're thinking about that at this juncture."
In response, Dimon piped up to say, "We are firmly supportive of having proper and good markets for everybody, and we think we have pretty good policies and protocols in place." And while he referred to "Michael Lewis' book, which I did not read," he also made sure to point to "page 231, they refer to use as one of the good guys." JPMorgan had equity markets revenue of $1.3 billion in the first quarter of this year.
In that section of the book — which Dimon claims he did not read — Katsuyama is asked by an investor, "How many good brokers are there?" and he responds that there are only 10, but "three are meaningful": Morgan Stanley, JPMorgan, and Goldman Sachs.
Morgan Stanley: HFT isn't "a meaningful driver of our business."
Morgan Stanley has one of the biggest brokerages on Wall Street, with $1.755 billion in equity markets revenue in the first quarter of this year. Glenn Shorr, an analyst at ISI, asked — "without opening too many cans of worms here" — for the bank's thoughts on "all the focus on high frequency and what that means for your equity business?"
Morgan Stanley's chief financial officer, Ruth Porat, said that the bank had been "very vocal with regulators and has been on the record about the necessity for changes to market structure to protect clients." Porat said that Morgan Stanley had been talking to regulators about market structure issues since 2009 and that it was "a leading voice in the area for a long time."
She also said that Morgan Stanley's high-speed trading infrastructure, known as Speedway, which "facilitates connectivity to only lit exchanges around the world, it doesn't connect to any dark pool anywhere," is "available to all clients" and that high-frequency trading is "not a meaningful driver of our business."
In the book, Lewis said that Speedway was generating $500 million a year in revenue for Morgan Stanley and that it served as a "straight road into the bank's dark pool." A source told the Financial Times that the figure wasn't accurate.
Charles Schwab: "High-frequency trading is a growing cancer that needs to be addressed."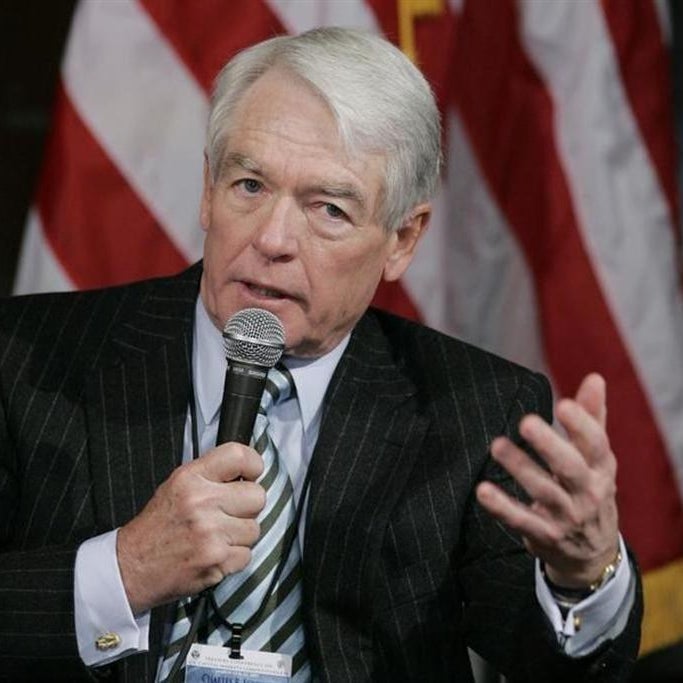 Charles Schwab and CEO Walt Bettinger.
Charles Schwab's 9.2 million active brokerage accounts and $2.3 trillion in client assets makes its one of the biggest players — and customers — in the stock market. In a statement, both Schwab and its CEO Walt Bettinger described high-frequency trading as "a growing cancer that needs to be addressed" and said that "high-frequency traders are gaming the system, reaping billions in the process and undermining investor confidence in the fairness of the markets." They also said that investment in high-frequency trading technology and systems are a "technological arms race designed to pick the pockets of legitimate market participants."
Additionally, they specifically referenced Flash Boys, saying that it shows how "the high-frequency trading cancer is deep. It has become systematic and institutionalized."
Credit Suisse: "It's a very good business."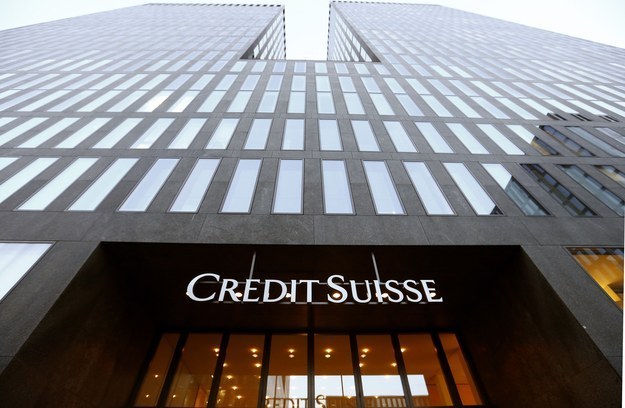 The Swiss bank is one of the biggest players in equity trading and dark pools, and an analyst on its earnings call this week said that it "got a bit of a rough ride" in Flash Boys. In the book, Lewis says that one investor, Rich Gates, was getting "ripped off" in a Credit Suisse dark pool called Crossfinder.
The bank's CEO, Brady Dougan, said that Credit Suisse had a "very large automated execution business," that "it's a very good business," and that "it's one that we think serves our customers very well, and we ... have a good market share with it." Dougan also said that Credit Suisse had "been at the forefront of a lot of developments and working together with the regulators" and that its "state-of-the-art platform has actually helped to address a lot of the issues over the years that have been raised." The bank had about $1.4 billion in equity sales and trading revenues.
BlackRock: "I do not believe we have been harmed in terms of high-frequency trading, but I may be wrong."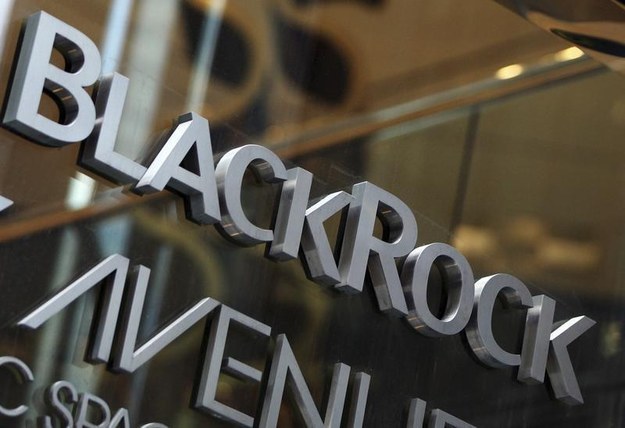 BlackRock is the world's largest money manager — and with $2.3 trillion in equities managed for its clients, perhaps the biggest single trader in the stock market. Its CEO, Larry Fink, told Bloomberg, "I do not believe we have been harmed in terms of high-frequency trading, but I may be wrong."
In a research paper released by the firm this month, the company said, "High frequency trading encompasses a wide variety of trading strategies and care must be taken to differentiate predatory practices from practices that benefit end-investors." It also said, "The U.S. equity market is one of the best functioning and most efficient markets globally."
The paper specifically praised "dark pools," or stock trading venues that are private and often operated by brokers, calling them "an invaluable execution tool for large orders" and said they help investors avoid "predatory" high-frequency traders.