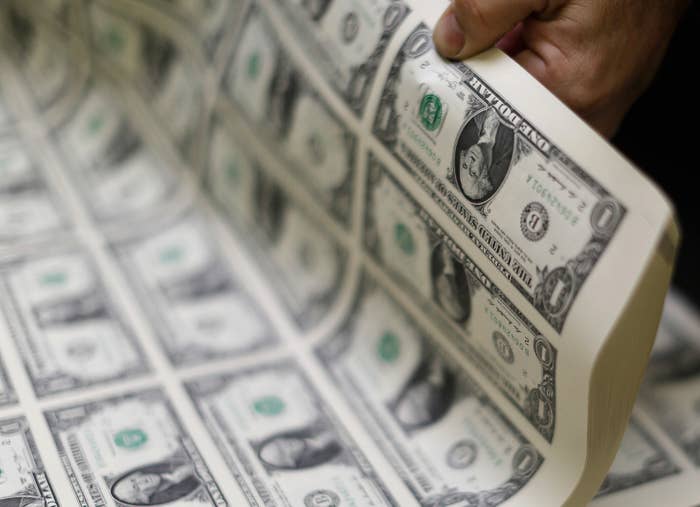 As Apple prepares to announce three new types of iPhone, a more capable watch, and who-knows-what else on Tuesday, its stock price puts it tantalizingly close to becoming something even more exclusive than a $1,000 phone: a trillion-dollar company.
Apple is already the US company with the highest market value: As of the closing bell on Monday, it was worth about $834 billion, putting it nearly $166 billion short of the $1 trillion mark, which no US company has achieved to date.
While that gap is bigger itself than many large companies (that's roughly the size of Disney or three General Motors), it puts Apple about 16.5% away from a figure — and valuation — that has long fascinated Wall Street.
Notably, the four companies that trail Apple at the top of the market's pecking order are all tech specialists: Alphabet, with $648 billion in market capitalization, Microsoft, at $576 billion, Facebook, at $504 billion, and Amazon, at $470 billion. (The figure represents a company's stock price multiplied by the number of its shares outstanding.)

Some analysts think that Apple could justify the dizzy valuation. The company's stock price closed at $161.50 per share on Monday. Right now, the median Wall Street analyst stock target — not for tomorrow, but over the short term — is $180 per share, according to data collected by Capital IQ. That would translate to a $930 billion market cap. The highest target estimate for Apple's stock price, held by Drexel Hamilton, is $208, which would put the value of the company just over $1 trillion.
According to Brian White of Drexel Hamilton, tomorrow's event should be "a very different iPhone launch" because Apple will likely announce three new phones — not just one — including a model that is expected to have the eye-popping price of around $1,000. White also pointed to the expected change in what the phone is made of, with its new bezel-free edges and glass body, as well as the anticipated larger screen, enhanced storage capacities, wireless charging, and new processors.

"We do not believe Apple's run will end with this week's iPhone event but still has attractive upside potential," said one analyst who follows the company.
"We continue to believe Apple's stock will not only benefit from the upcoming iPhone cycle but also the company's capital distribution initiative, attractive valuation and potential new innovations," White wrote, referring to the massive payouts the company makes to shareholders through dividends and buying its own stock. "As such, we do not believe Apple's run will end with this week's iPhone event but still has attractive upside potential."

Nomura, which bumped its target price for Apple to $185 from $175, based the increase on expectations for "a robust iPhone refresh to launch into a large and
receptive iOS base," although the company added that this would depend on Apple being able to unveil "a phone cool enough to sell at ~$1,000." (At $185 per share, Apple's market value would be $952 billion.)
Apple has made eight phone announcements over its lifetime, and after five of them its share price has risen in the three months following the event, according to data from Kensho Analytics. The biggest rise was 18% in the three months following the 3GS event in 2009. Apple's stock rose more than15% following the 2013 event that announced the 5C and 5S, as well as after the 2014 iPhone 6.

More times than not, however, the stock has fallen on either the day of the event or the day before. This could be because the major details of the event leaked out before time, so investors had already reacted to the news before it became official.