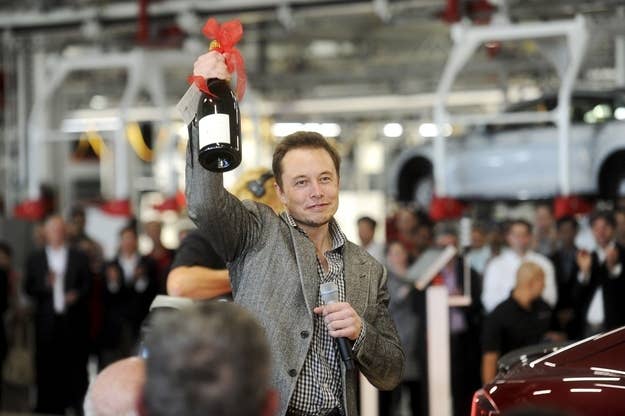 Tesla Motors and its founder Elon Musk, the widely reported inspiration for Iron Man's Tony Stark, had a huge week: it's stock cracked $100 for the first time ever, it announced an expansion of its Supercharger network that will let drivers of its Model S electric car drive across the country, and Musk mused about building a "Hyperloop" — a yet-unrealized "fourth mode" of transportation that would get people from Los Angeles to San Francisco in just 30 minutes.
As a result, for at least this week, Tesla and Musk usurped Apple as the darling of the business media.
And while Josh Brown, a financial advisor at Fusion Analytics, told BuzzFeed that Tesla and Musk were worth paying attention to, he said of the abundance of coverage, "I'm not reading any of it."
"I think people should be excited. Isn't it a pleasure for someone to pick up the innovation," he asked rhetorically.
Yahoo! Finance Loves Telsa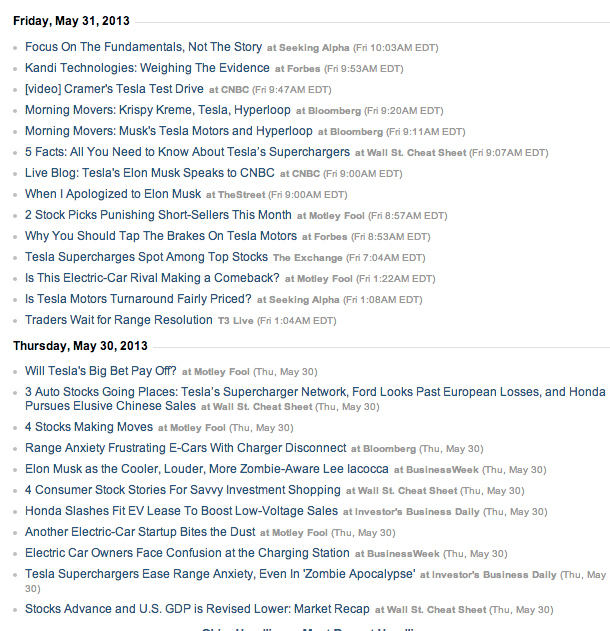 When people get excited about a company and a CEO, CNBC floods the zone.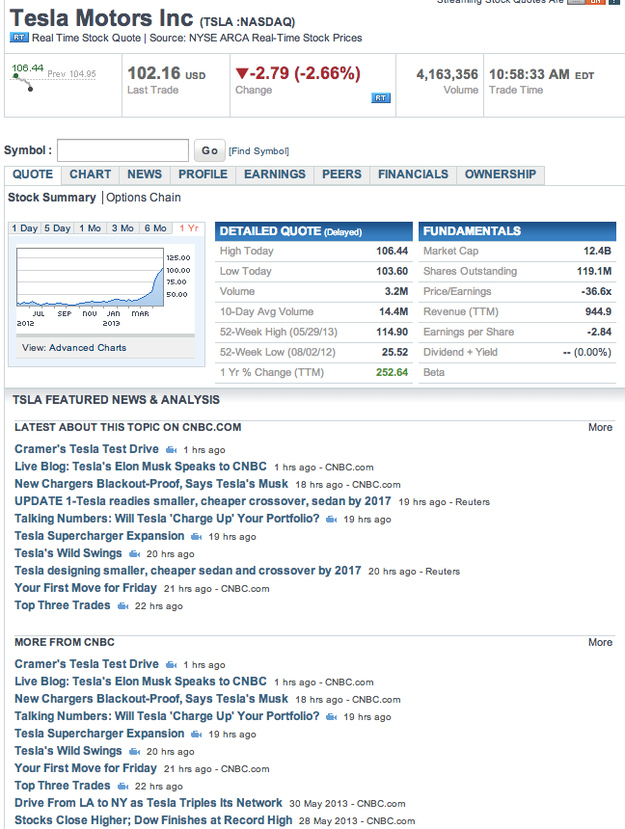 Bloomberg wasn't to be left behind.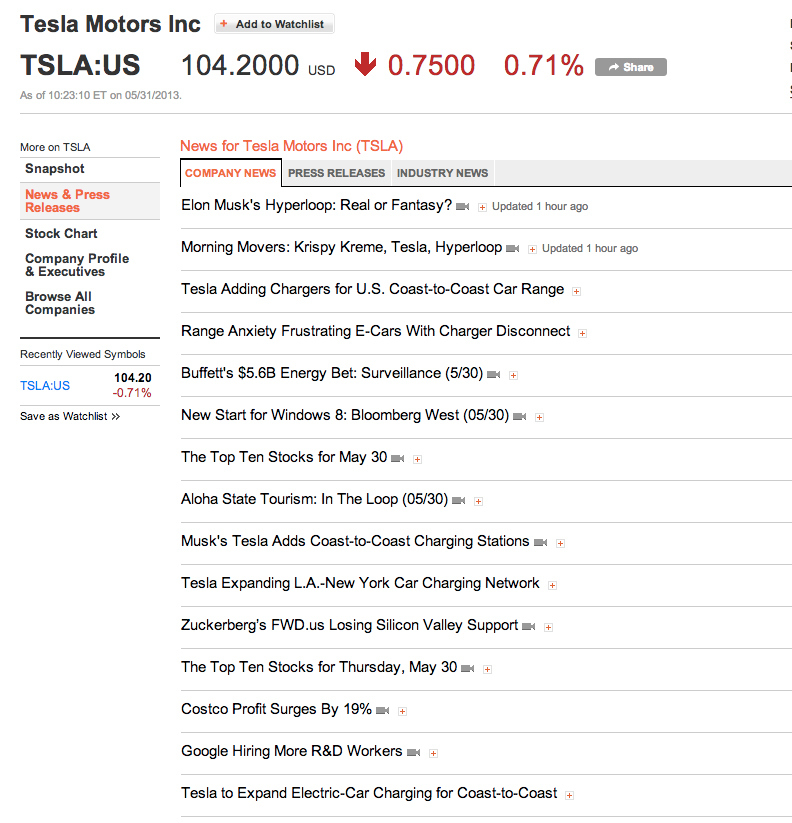 Or Business Insider.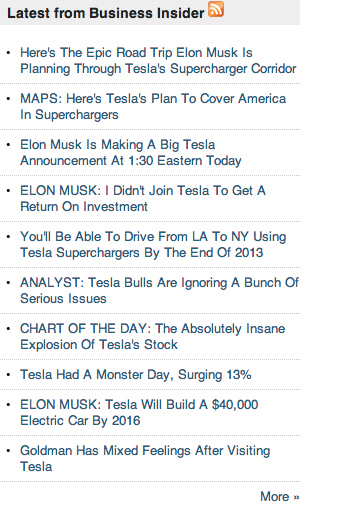 Elon Musk even got into the entertainment press.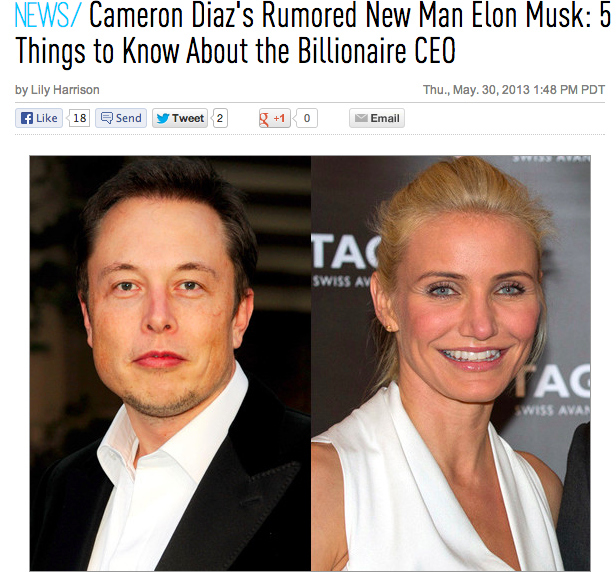 Alas, No.
But it's still a business story.