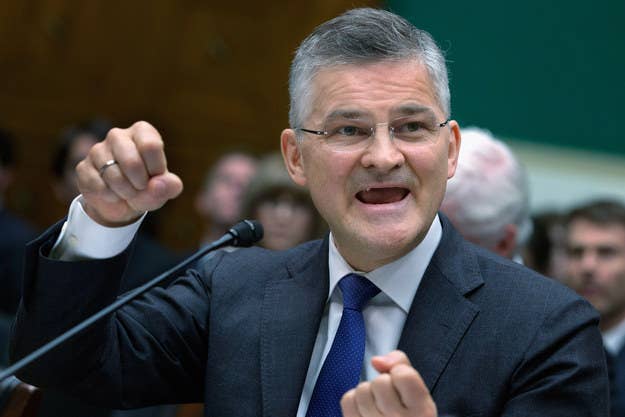 It could take more than a year for Volkswagen to fix all its cars with diesel engines rigged to evade emissions tests, the company's USA president and chief executive Michael Horn said during a congressional hearing today.
For the most recent generation of diesel Volkswagens, about 67,000 of which are on American roads, a fix may be available at the beginning of 2016. For the previous generation, about 90,000-strong, it will take until the middle of next year, a spokesperson told Automotive News.
For the first generation, which goes back to 2009 and includes 325,000 cars, Horn was not able to provide an exact date. For those, new hardware will be needed to comply with emissions standards.
"We do not believe a software only solution will be possible," Horn said. "This is hardware engineering, it is complex and takes time to test and develop.

All told, 482,000 cars will need some kind of fix.

Any fixes will have to be unique to the three different generations of diesel engines and will need to be tested and approved by regulators, Horn said in his written testimony.
In response to question from Illinois Democrat Jan Schakowsky, Horn said that Volkswagen has "considered" financial compensation for owners of affected vehicles. But it will not provide loaner cars to affected drivers before the fix is ready, because the Environmental Protection Agency has certified the cars are allowed to be on the road.
Volkswagen models that were designed to evade nitrogen oxide emissions standards have already fallen more than 13% in value, Kelley Blue Book data shows. Horn said Volkswagen has withdrawn its application to certify its 2016 diesel vehicles.
The congressmen repeatedly pressed Horn to explain who had made the decision to cheat emissions exams and how Volkswagen could allow such widespread deception. Horn described the cheating as "something individuals did" and "not a corporate decision." He said that he hoped the ongoing internal and external investigations into the emissions scandal would "find out what drove those people into these decisions and those actions."
Horn was asked by Vermont Democrat Peter Welch why he thought Volkswagen engineers decided to design and install the software to cheat emissions tests. "My personal feeling [is that] it was pressure in the system to get solutions in conjunction with cost pressures," Horn replied. "I think it's dead wrong to put corporate profits before people."