In a 40-minute-long live interview with Emily Chang on Bloomberg TV, venture capitalist Tom Perkins apologized for comparing what he described as the "demonization" of the rich with Kristallnacht, the Nazi-organized program against German Jews in 1938 that foreshadowed the Holocaust. He made the comparison in a letter to the Wall Street Journal published on Friday.
Perkins did not, however, back down one bit from his core message that what he saw as demonization of the rich could mean disaster for the country. "It was a terrible use of the word I chose," he said. "My point was that when you start to use hatred against a minority, it can get out of control."
"I don't feel personally threatened, but I think a very important part of America, the creative 1 percent, are threatened," he said. "I think rich as a class are threatened by higher taxes and higher regulation."
Perkins co-founded the iconic Silicon Valley venture capital firm Kleiner Perkins Caufield & Byers in 1972 but is no longer involved with the company. Kleiner Perkins invested at early stages in Amazon, Google, Genentech, and many other technology companies.
In the letter to the Wall Street Journal, Perkins wrote about what he saw as the "parallels of fascist Nazi Germany to its war on its 'one percent,' namely its Jews, to the progressive war on the American one percent, namely the 'rich.'"
Perkins described the rise of discontent with the technology industry in the Bay Area, the Occupy movement, protests of Google's commuter buses for employees who live in San Francisco, and criticism of his ex-wife, the author Danielle Steel, as "a very dangerous drift in our American thinking." He wrote, "Kristallnacht was unthinkable in 1930; is its descendent "progressive" radicalism unthinkable now?"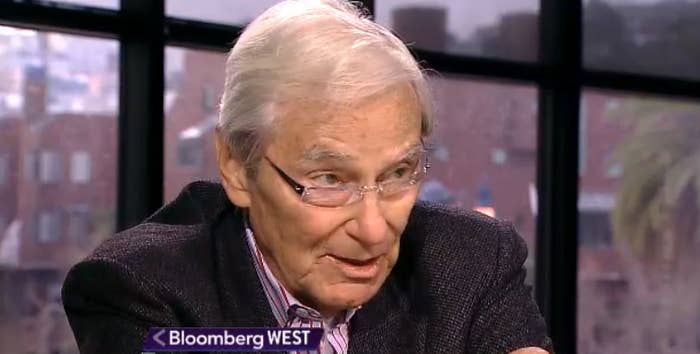 Perkins' comments were widely condemned and the firm he help found, Kleiner Perkins Caufield & Byers, distanced itself from him, tweeting, "Tom Perkins has not been involved in KPCB in years. We were shocked by his views expressed today in the WSJ and do not agree."
Perkins responded to KPCB in today's interview: "They made quite a point of my not being involved for some years. As I've distanced myself from the firm, there's been a corresponding decline in the firm." He also said he wouldn't be surprised if the firm formally removed his name. "They didn't need to say anything, but they chose, I guess, to throw me under the bus," Perkins said. "I was presenting a warning, and I don't think they got that."
Perkins also said that his partner in founding Kleiner Perkins, Eugene Kleiner, who fled Austria before World War II and died in 2003 would have agreed with the core message of his letter. "I think he would have throughly understood my message and approved of it," Perkins told Emily Chang.
Venture capitalist Marc Andreeson, partner at Andreeson Horowitz, tweeted in response to Perkins letter, "I wish to express my extreme displeasure with Tom Perkins. His positions just go to prove that he is the leading asshole in the state." He also said that Perkins was "irrelevant" and "has not been VC for over 20 years, mostly uninvolved in tech industry for long time." Perkins said that "considering he [Andreeson] doesn't know me and I don't know him, he's not entitled to that opinion."
Marc Suster, a venture capitalist at Upfront Partners, tweeted that Perkins was "tone deaf," a "baby," and the "definition of an asshole."
Perkins defended his letter to Bloomberg over the weekend, saying, "In the Nazi era it was racial demonization, now it is class demonization."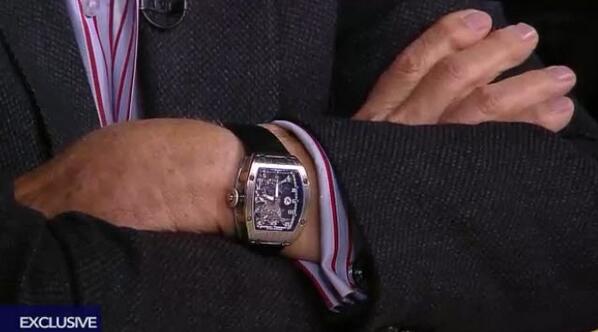 Perkins also addressed the original impetus for writing the letter: protestors associated with the Occupy movement breaking the glass at a Wells Fargo branch and San Francisco auto dealers.
In his original letter, he also said that the San Francisco Chronicle's criticism of best-selling author Danielle Steel, his ex-wife, for having what the newspaper described as "comically off putting hedges" in front of her San Francisco home was "libelous and cruel."
In today's interview, he said Steel was "the number-one author in the world" and described himself as a "literal knight of the Kingdom of Norway" in coming to her defense.
He also discussed his own personal wealth. He said he was a multimillionaire, not a billionaire, but noted that he could buy "a six pack of Rolexes" for the value of his Richard Mille watch. He said he hadn't bought the watch, but that the yacht-building company Perini gave it to him after he had purchased a boat from them. His Perini-built boat, The Maltese Falcon, is one of the largest yachts in the world. He sold it in 2009 for about $90 million. Richard Mille watches can be bought online for over $250,000.
When asked if there was a bubble in Silicon Valley, he replied, "Yeah, I think there's something to that."