Two Former Wells Fargo Employees Charged With Insider Trading
The SEC says the two, an analyst and a trader, worked together in an insider trading scheme. Both left Wells Fargo and still work in the financial industry.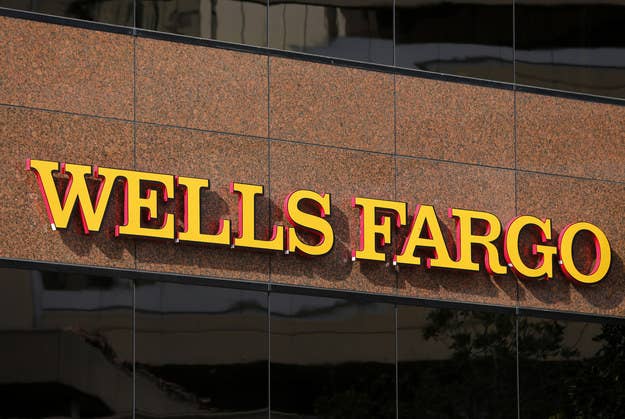 Two former Wells Fargo employees, an analyst and a trader, were charged by the Securities and Exchange Commission Monday with insider trading. The SEC said the two had a scheme to trade ahead of ratings changes by Gregory Bolan, the analyst. The commission also said they worked with a third person, referred to in the complaint as "Trader A," who died in 2013.
The SEC says that Bolan would tip off the Wells Fargo trader, Joe Ruggieri, about ratings changes he would make in the health care stocks he covered, generating some $117,000 in profits in Ruggieri's trading account from trades on six stocks that Bolan either changed his rating or initiated coverage on.
Brokers employ analysts who rate stocks as a service to their clients, and stocks tend to be rated either to outperform the market, perform with the market, or underperform the market. The third person, "Trader A" made over $10,000, the SEC says, by trading ahead of tips from Bolan.
The stocks were all health care stocks, like Athenahealth, the medical software company. The SEC alleges that on Feb. 4, 2011, Bolan got approval to upgrade Athena's stock to "outperform" and "less than two hours later" called Ruggieri. The next trading day, Feb. 7, Ruggieri purchased 13,500 shares, the SEC says. Athenahealth opened up over 5% after the report came out. When Ruggieri sold his position, he had profits of just over $40,000. Ruggieri worked in New York with Wells Fargo's trading operation, while Bolan worked in Nashville.
The SEC says that of the eight times Bolan changed his ratings or initiated coverage on a new company saying it would either outperform or underperform, Ruggieri "traded profitably ahead of six of these reports in a manner that did not fit in his typical trading pattern."
"The repeated nature of these violations demonstrates an utter disregard for our insider trading laws," the senior associate director of the SEC's New York office Sanjay Wadwha said in a statement.
Both Ruggieri and Bolan left Wells Fargo in 2011. Bolan left after "being questioned by Wells Fargo compliance personnel about communications he had with customers concerning his nonpublic research," the SEC says, while Ruggieri left after getting similarly examined, the SEC said. Both men are still employed in the financial industry doing similar jobs to the ones they were doing at Wells Fargo.
Bolan is a senior analyst and managing director at Sterne Agee, the privately owned brokerage based in Birmingham. Ruggieri is a senior managing director and equities trader at ISI, the boutique research and brokerage firm based in New York. Ruggieri did not respond to a message left with an assistant.
Todd Decker, the chief marketing officer for Stern Agee said in a statement that "Mr. Bolan vigorously disputes the allegations made against him. In the American tradition, we believe Mr. Nolan to be innocent until proven otherwise."
There is a public record of both men being removed from their Wells Fargo jobs.
In a regulatory document, Ruggieri says he was terminated from Wells Fargo in April following a "loss of confidence due to failure to escalate issues regarding the inappropriate dissemination of information." Ruggieri says that a "research analyst" would email the results of his research on companies and Ruggieri would forward the email to traders. He says that a client "questioned the timing" of these emails and that his supervisors "felt I should have elevated the issue."
After Bolan left Wells Fargo in April 2011, he moved to Madison Williams, a boutique investment bank. According to his public broker registration documents, he left Wells Fargo following an "internal review regarding the selective dissemination of information and failure to preserve confidential information."
In the section where he can respond to the allegations, he says that he denies "engaging in any conduct involving fraud, the wrongful taking of property, or violating any investment related statutes, regulations, rules or industry standards of conduct." He started at Stern Agee in October, according to his registration with FINRA, the financial industry self-regulating organization. The trade magazine Institutional Investor named him a "Best Up & Comer" analyst in 2010.
The SEC said it "appreciates the assistance" of FINRA in its statement announcing the charges.
Todd Decker, the chief marketing officer of Stern Agee, said in a statement that "Mr. Bolan vigorously disputes the allegations made against him. In the American tradition, we believe Mr. Bolan to be innocent until proven otherwise."