Twitter's Revenue Up 97%, But Still Struggling To Find New Users
The social network continues to rapidly build up its advertising business, hitting $479 million in revenue in the last three months of 2014. But its problems lie in the product itself, with user numbers are flatlining.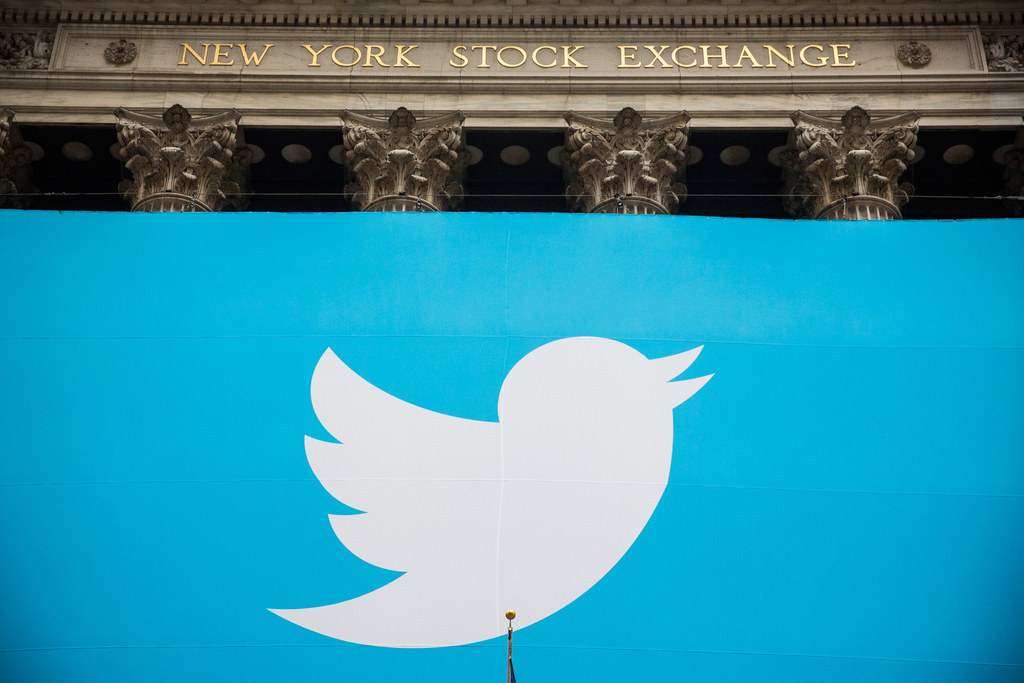 Twitter just reported a quarterly profit of $79.3 million — almost twice as high as analysts' expectations.
Its revenue numbers were more impressive: $479 million for the quarter, a 97% jump from the fourth quarter of last year and also beating expectations.
The closely watched monthly active user numbers were less impressive. Twitter said it had 288 million MAUs, well short of analyst expectations of 295 million. Twitter's user growth rate slowed to 19.5%, the eighth straight quarter of declining growth.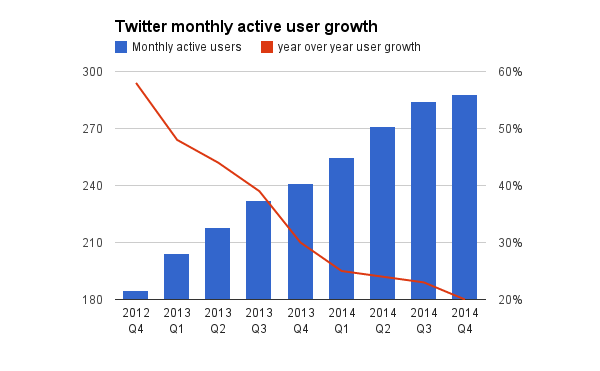 Twitter is under pressure from investors to show that the product is improving and that it can stop the decline in user growth. Going into today's earnings report, Twitter's stock was down 36% in the last year.

Some have questioned Twitter CEO Dick Costolo's leadership of the company and there have been persistent (though unfounded) rumors that he's on the way out. Twitter co-founder and Chair Jack Dorsey publicly voiced his support for Costolo last week.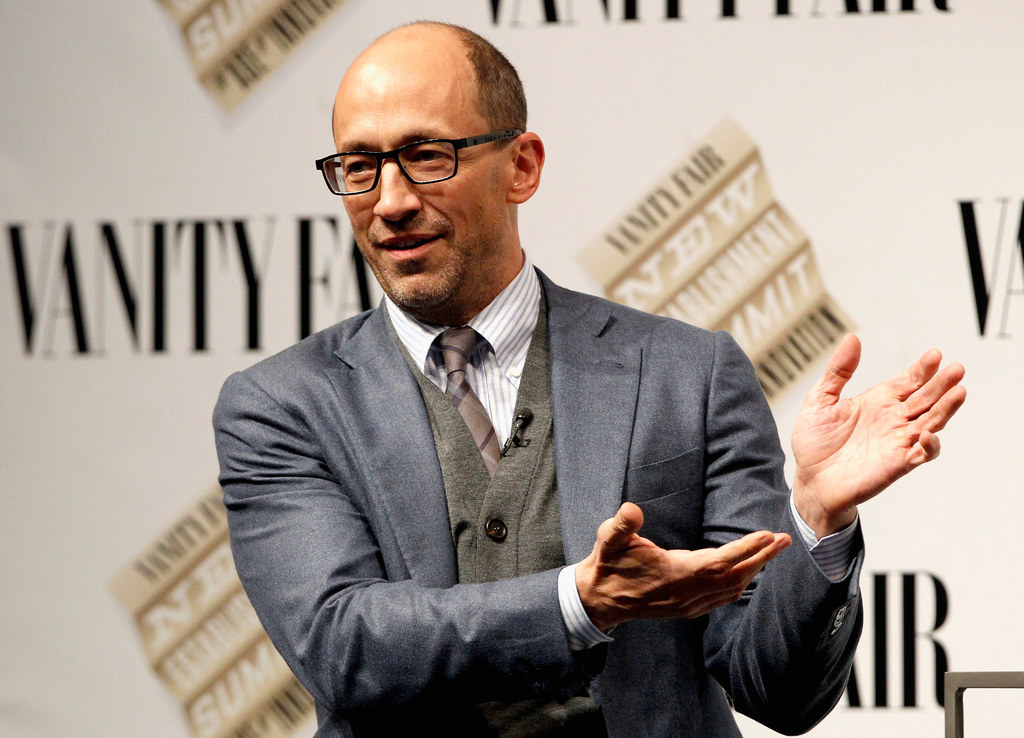 In the last two weeks, Twitter has made a flurry of announcements and changes to the product, including adding group direct messages, native videos, and a deal to include tweets in Google searches.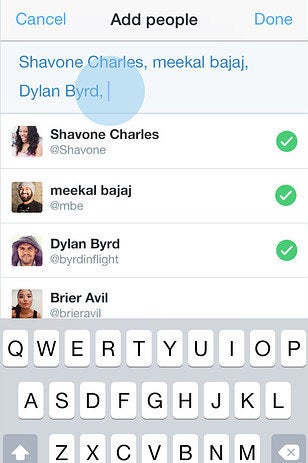 The recent changes have come under the leadership of the company's fifth product head, Kevin Weil, who started in the job late last year. His predecessor, Daniel Graf, only had the job for six months.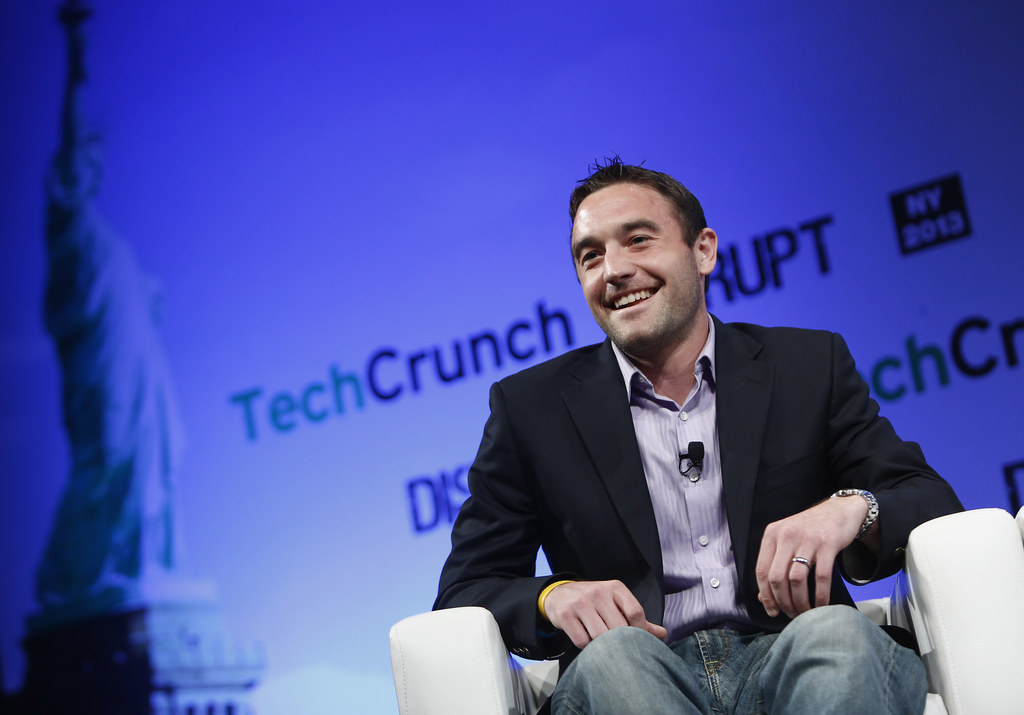 Twitter's core business has continued to grow very quickly under the leadership of revenue head Adam Bain. Every quarter since the second quarter of 2013 has seen a doubling in revenue from the year before, until this quarter, with "only" 97% growth.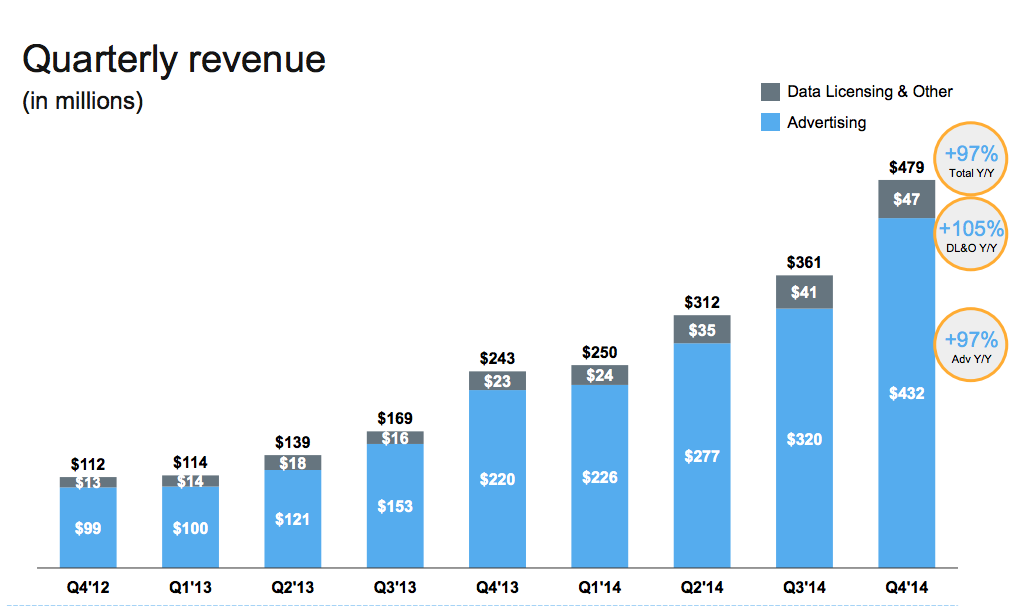 Twitter shares were up 7% in after-hours trading.