Twitter Stock Spikes Thanks To Acquisition Rumor Hoax Spread Through Twitter
A fake story based on Twitter's struggling business showed the power of Twitter's platform.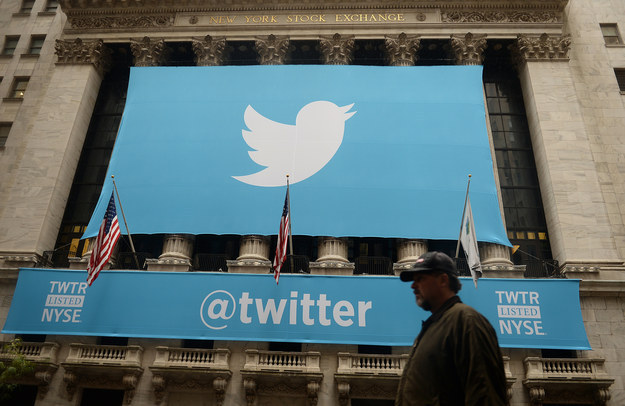 At around 11:40 today, a story from appeared on the website bloomberg.market, describing how Twitter was hearing offers to be acquired for $31 billion.
Bloomberg.market had been designed to imitate Bloomberg News' actual site on Bloomberg.com. It was registered in Panama on July, 10, according to whois.net.
There were several strange things about the "Bloomberg" story: it didn't show up on the Bloomberg terminal, whose flashing red breaking news headlines regularly move stocks, it referred to Twitter's departed CEO as "Richard "Dick Costello," which it doesn't typically do, also his name is "Costolo." It also made an "it's/its" mistake when discussing "it's ad products."
But still, the hoax, which appeared on a site designed to mimic the actual Bloomberg News web site fooled several highly followed reporters, was widely tweeted (Twitter's stock got a "social velocity alert" on Bloomberg) and lead to a brief spike in Twitter's stock, rising almost 8% above its opening price.