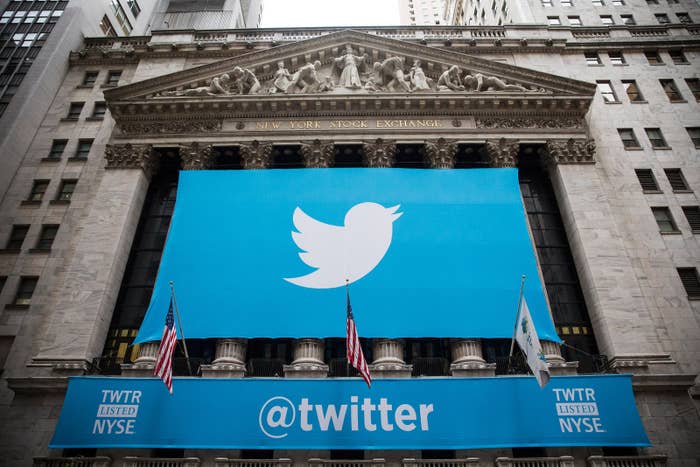 Twitter is doing fine when it comes to making money: the company pulled in $710 million in revenue in the final three months of 2015, right in line with what analysts expected at the high end of the guidance the company provided three months ago.
The 48% year-on-year increase in revenue was impressive, but as usual investors were more focused on the company's user growth numbers, which have been stalling.
The company said it had 320 million total users by the end of 2015, up 9% from a year prior, but exactly the same as it was three months earlier. If you cut out a group of users that access the service through SMS messages, Twitter's user count actually went down to 305 million, from 307 million in the prior quarter.
"We saw a decline in monthly active usage in Q4, but we've already seen January monthly actives bounce back to Q3 levels. We're confident that, with disciplined execution, this growth trend will continue over time," the company said in a letter to shareholders
The company reported a "total audience," including people who see tweets without being signed into the service, of 800 million.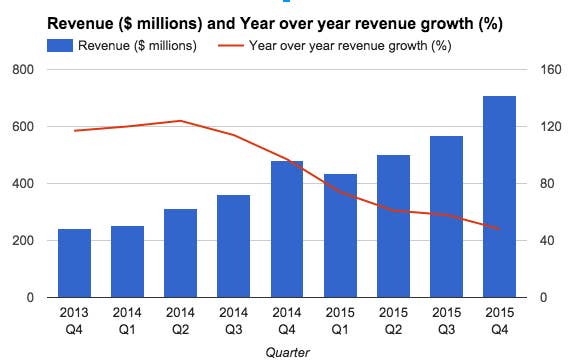 Three months ago, in his first call with analysts after becoming the company's permanent CEO, Jack Dorsey said he and Twitter needed to focus on three things: "a more disciplined execution, simplifying our services, and better communicating our value."

Since then, the company's stock has tanked, along with much of the tech industry. Twitter is down just over 50% in the last three months, and the company's shares have been below its initial public offering price of $26 since last November. The stock was down about 9% in after-hours trading following the earnings announcement.
The company, as usual, lost money — $90 million — but its adjusted earnings per share of 16 cents exceeded analysts' expectations.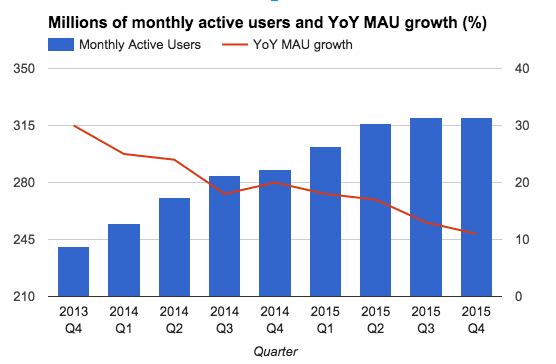 In an ominous signal, Twitter's San Francisco headquarters were evacuated for a fire drill a few hours before its results were announced. Hundreds of Twitter employees were seen milling around its Market Street offices in downtown San Francisco. Here's what one venture capitalist overheard: