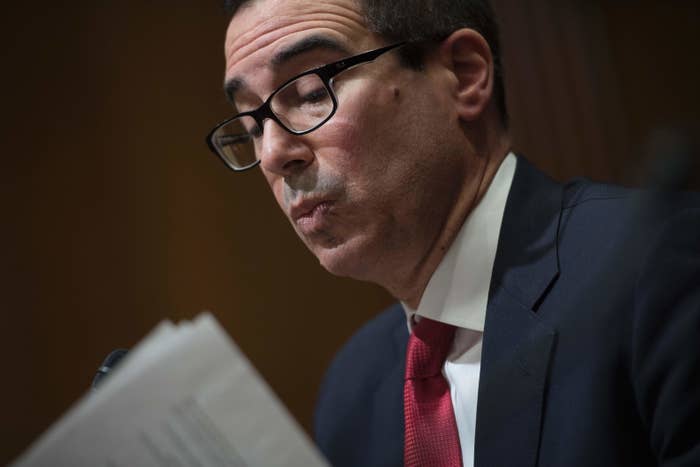 Donald Trump's nominee for Treasury Secretary defended his use of offshore tax havens on Thursday, after revealing in an updated set of financial disclosures that he is the director of a Cayman Islands-based investment fund.
Steven Mnuchin, a Goldman Sachs alumni who made huge profits after taking over a failing mortgage lender in the midst of the financial crisis, told the Senate finance committee that the use of such offshore tax havens is a consequence of the U.S. tax system.
"I think it makes no sense to encourage hedge fund managers to set up entities in the Cayman Islands or anywhere else," Mnuchin told the committee after being asked about his use of such entities. "I would like to work with the IRS to close these tax issues that make no sense, to make sure we are collecting the proper amount of taxes."
Mnuchin said that tax rules that encourage non-profits, pensions funds, and some foreign investors to put their money into funds set up in offshore tax havens like Anguilla and the Cayman Islands are "set up to make accountants rich.
Democratic senators pressed Mnuchin on his updated ethics disclosures, which also revealed his ownership of an additional almost $100 million in real estate assets. Mnuchin said it was an inadvertent error to not disclose the information in his original submission, and insisted that he had not personally avoided any U.S. taxes through the offshore fund, which was set up on behalf of other investors.
When asked if he would support closing tax loopholes that make offshore tax havens so lucrative, Mnuchin said: "I would support changing the tax laws to make sure they are simpler and more effective."