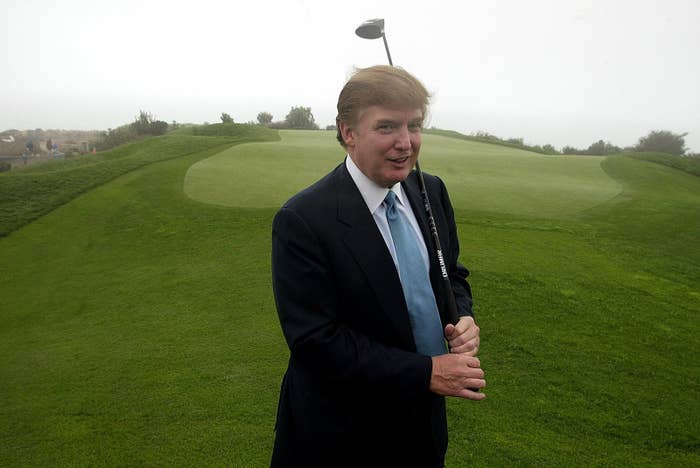 Donald Trump isn't the richest golfer in the world, he made clear to a group of business leaders at the White House Thursday. He's the best rich golfer.
The president made the clarification during a lighthearted exchange with Jeff Immelt, the chief executive of General Electric and one of 24 CEOs who attended the meeting.
"Jeff actually watched me make a hole in one," Trump said soon after the CEO introduced himself. "Should you tell that story?"
The first rule of business is to never turn down the opportunity to share a golf anecdote, so the General Electric CEO happily obliged.
"We were trying to talk President Trump into doing The Apprentice, that was my assignment when we owned NBC. President Trump goes up to a par three on his course, he looks to the three of us and says, 'You realize, of course that I'm the richest golfer in the world,'" Immelt said. "Then get's a hole in one. I have to say, I've seen the magic before."
The room broke into laughter, as manufacturing CEOs are inclined to do when a humorous golf anecdote is shared. But Immelt had misquoted Trump, and the president stepped in to set the record straight.
"I actually said I was the best golfer of all the rich people, to be exact, and then I got a hole in one," Trump said.
It was a deeply Trumpian exchange, especially given that Immelt was once, in a sense, Trump's boss, back during his Apprentice days. GE was the majority owner of NBC Universal until it sold the media giant to Comcast, and the strange relationship between GE's industrial businesses and its TV network was, of course, central to another classic NBC show, 30 Rock.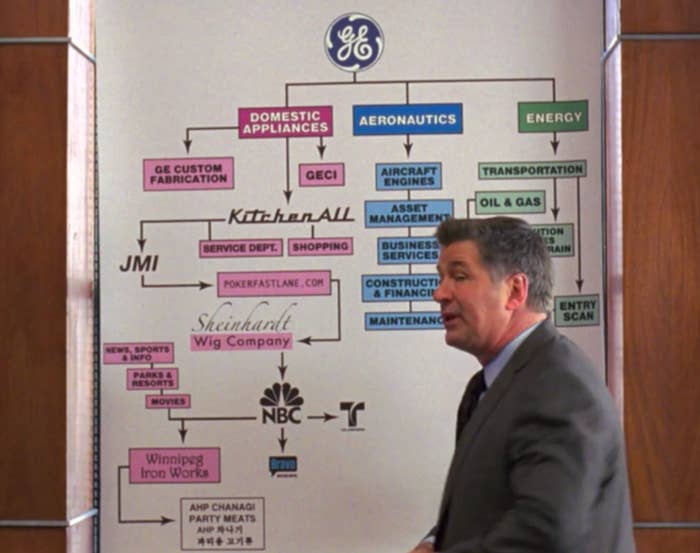 But the fun didn't stop there. Trump was in the zone, surrounded by fellow business execs, and he exchanged good-natured small talk with several of them. "Good soup," he said to Campbell Soup CEO Denise Morrison. When the CEO of construction equipment maker Caterpillar introduced themself, Trump said he had been driving Caterpillar vehicles "for a long time."