Today Goldman Sachs Crowns A New Class Of Wall Street Royalty
Being named partner at Goldman Sachs means a $900,000 salary, before bonuses. It also means you're on track to the highest circles of the financial and corporate elite.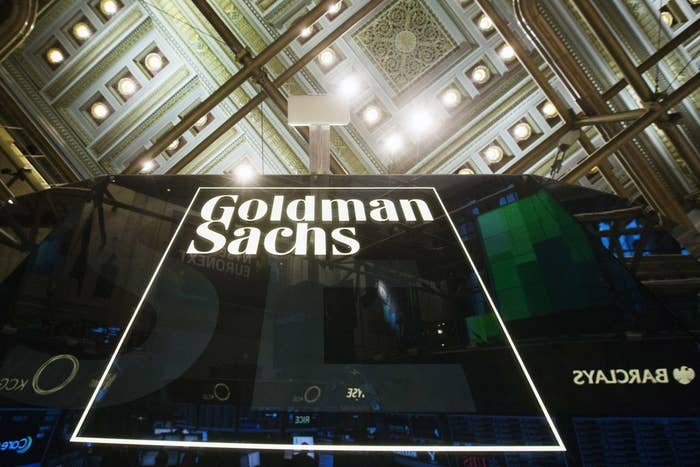 This morning, a select few Goldman Sachs employees will get one of the most important phone calls of their lives. The firm chooses a new batch of partners once every two years, and today is the day the new ones find out they've been picked.
For those who are tapped, it's an affirmation that their career at Goldman is still on the way up. It means a $900,000 base salary before bonuses come into play and the prospect of further advancement at the company and beyond. The people who run Goldman Sachs at its highest levels often end up running the world, taking on top jobs in governments, corporate boards, and at the top tiers of international finance.
The process and rank behind Goldman's partnerships are a bit of a anachronism on Wall Street. Until its 1999 IPO, the investment bank was a private firm where partners really were partners in the classical sense of the term: They contributed the capital needed to operate, and then they reaped the profits.
After the company went public, its structure changed. But it retained a version of the old partnership process, where a select group of employees would get higher pay, access to a special bonus pool, access to some investment funds, and the expectations of bigger and better things at Goldman.
Goldman has 32,600 employees and about 400 partners. In 2012, 70 employees got bumped up to partner, while in 2010 it was 110 new partners, and in 2008, 94. The selection process, which started this summer, is overseen by the Partnership Selection Committee, run by Gary Cohn, the firm's president, Michael Sherwood, a vice chairman who is co-head of its international business, and Edith Cooper, the executive in charge of hiring and employment. New managing directors — the role one rung beneath partner — will get picked next year. The Wall Street Journal, citing people familiar with the matter, said "no more than 70" employees would get picked.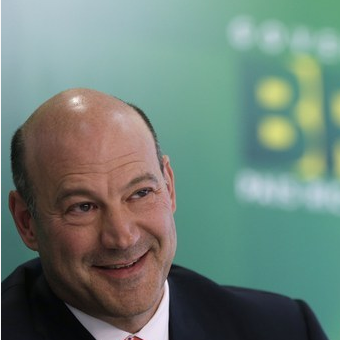 Gary Cohn, Goldman's president; Michael Sherwood, its vice chairman; and Edith Cooper, its head of human resources.
While a newly minted partner's responsibilities don't change immediately, they do get higher pay in the next year, along with access to the partners' bonus pool, access to funds that only partners invest in — one fund, Bridge Street, raised over $120 million this year — access to more information about the firm, participation in meetings just for partners, and special training programs.
The candidates for a partnership — who are nearly always drawn from the firm's pool of around 4,000 so-called managing directors — are not explicitly told they're being considered. Heads of businesses and divisions put forward names and then another senior partner from a different division leads a review of a divison's candidates in a process known as "cross-ruffing" (it's a term borrowed from bridge). All told, a couple of thousand conversations take place. Then, the selection committee will draw up a list that goes to Lloyd Blankfein, the chair and CEO, and Gary Cohn.
And then, starting this morning, Cohn and Blankfein make a short phone call to every new partner, making sure that every one of them finds out before the list is released to the firm, and the rest of the public, later this afternoon. The phone calls are scheduled to start at 5 a.m. to new partners in Asia. Other executives will already know who the new partners are before the candidates find out, but are sworn to secrecy, so the new partners hear it first from Blankfein or Cohn.
Candidates who didn't make the cut are told so by their division heads to avoid too much anticipation and disappointment on the day itself. No one, however, is explicitly told they're being considered for a partnership, but employees can usually figure it out and there are programs within Goldman for high-achieving managing directors.
The new partners, who have a base salary of $900,000 before their bonus, will be taking a smaller portion of Goldman's revenue, along with the rest of the firm. In its most recent quarterly results, Goldman said 40% of its revenue for the first nine months of the year went to employees, compared to 41% in first nine months of 2013. However, the bank's revenue in that period jumped 6% to $26.8 billion. For all of 2011, compensation was 42% of revenue.
A senior Goldman executive said when the company reported its earnings that the restraint in compensation (still some $320,000 per employee) was part of the company's focus on controlling costs across the firm and that the lower ratio was actually due to better performance, and pointed out that the firm's lowest compensation ratio came in 2009, when it had one of its best years ever. In 2007, the firm's average compensation per employee was $661,000, with partners earning far, far more.
As the firm changed following the financial crisis, the composition of the partnership pool shifted as well. The company added more employees in areas that don't directly bring in revenue, like technology, legal, and operations, and the partnership pool has grown to include more people working those types of jobs. At Goldman these divisions are known internally as "the federation."
The bank's chief financial officer, Harvey Schwartz, said in October that the firm employed 8,000 people in its technology division, up from 3,000 in 1999, when it went public — that's around a quarter of the entire company. And a quarter of its staff are in less expensive cities like Bangalore, Salt Lake City, Singapore, and Irving, Texas. About 10% of staff worked in those cities in 2007.
With the selection of new partners comes the departure of older ones, although the two processes are not done directly in tandem. The firm tends to keep the number of partners at around 1.5% of total full-time employees, and partners typically stay at Goldman for seven or eight years. Bankers tend to stay longer than traders, and the average tenure increased after the financial crisis as compensation dipped and big-time jobs in the financial world became more scarce.
An even more select few of the partners will go on to become Goldman's most senior executives. But others, having held one of the most notable titles on Wall Street, will eventually leave to populate the higher ranks of other banks, hedge funds, private equity firms, and government agencies. Other popular destinations for former Goldman partners are the boards of corporations and non-profits all over the world.