To Make Investing Approachable To Young Adults, Stash Taps Their Passions
Based on focus groups, Stash developed three categories of investments: "I believe," "I like," and "I want."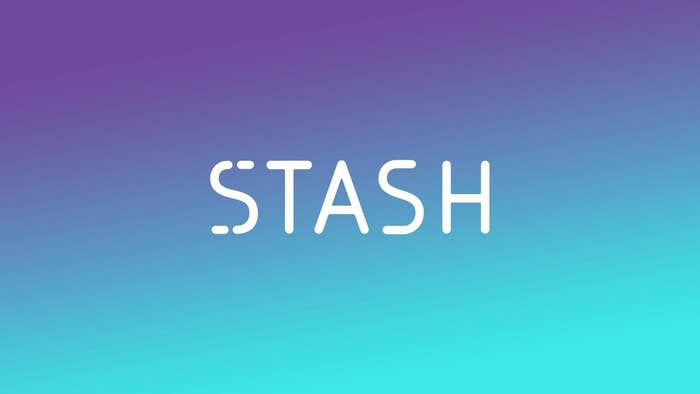 What happens when two finance vets get together with a guy who helped run a water bottle company and worked for Moby (yes, that Moby) selling teas, and build an app to convince today's young consumers to start saving and investing?
The new app, called Stash, claims to be the product of its co-founders' consumer marketing and investing experience. Unlike traditional financial firms, it seeks to frame investing around the much-noted identity and purpose-hunger of America's youth (i.e. snake people) and transform it into small but growing deposits over time. All a person needs to start is $5.
"It's only $5 to get started as a minimum investment, and that makes it so it's not expensive and scary starting out," said co-founder David Ronick, the consumer products vet.
"It's not intimidating. You spend five bucks on a coffee or a beer," said co-founder Ed Robinson, a former banker and trader.
Before launching Wednesday, Stash already had a 50,000 person signup list.

Here's how Stash works.
You fill out a standard Securities and Exchange Commission-mandated questionnaire, answer a question about your risk tolerance, give them your employment status, net worth, income, and what you plan to do with the money you're saving. From there you can start picking investments with as little as $5 going to the first one (which probably only gets you a fraction of a share).
Stash charges $1 per month and then, with $5,000 account, switches to a 0.25% annual fee. That's on top of the regular fees embedded into the funds themselves.
There are three categories of investments: "I believe," "I want," and "I like."
The menu of investments are arranged to appeal squarely to how consumer marketing types think of young people. Yet in fact, these categories are mostly relabeled exchange traded funds from BlackRock's iShares. What Stash tries to add, and what it's charging users for, is both the unique framing of the funds and ease of use.
"That iShares investment, which is a great investment, is not something that most people we talk to could really get their heads around," Ronick said. "It wasn't something they couldn't talk to their friends about and share on social media, it 's kinda like medicine."

An example of an "I believe" investment is called "Clean and Green," which is the iShares Global Clean Energy ETF, which includes investments in companies like Vistas Wind Systems and Gamesa Corp Tecnologica, a Spanish wind turbine company.
One "I like" investment is "Internet Titans," which is the First Trust Dow Jones Internet Index Fund, an exchange traded fund that is over 20% allocated to Amazon and Facebook, along with sizable investments in Netflix, Salesforce, Google, Pay Pal, and Twitter. These investments, which can then be shared on social media, are supposed to be more relatable to younger people, said Robinson.
Investing in these tech or green energy companies is "self expression," Robinson said, even if a bog-simple Vanguard index ETF plan "is probably the smart investment."
Getting people to really embrace their investments is part of Stash's marketing plan. "My hope is that they can make investments in companies that are in line with their beliefs and that are also good investments," Ronick said. "They may then talk to their friends about what they're invested in as opposed to handing their money over to something that's a black box."

Of course, there are still a great many young adults who are more focused on their returns. For them, Stash has an "I Want" tab that includes more diverse investments with snazzy labels. The "Aggressive Mix" is the iShare Core Growth Allocation ETF (I can see why they changed the name), which is itself is a mix of the iShares funds that track U.S., European, and that tracks the S&P 500, along with indices of European and Asian companies along with bond investments.
"If we were to put them in a standard asset allocation right away they would say 'Woah woha woah, red flag red flag, this is a little too hard for me right off,'" Robinson said.
Stash's approach came from focus group interviews.
"We talked to 100 people, and we heard the same thing over and over again: the whole concept of investing was confusing, it was expensive, it was unrelatable, it isn't my world," Ronick said about the conversations.
Other consumer-friendly companies like Betterment and Wealthfront, which provide automated investment advice, have a different approach — they are proud of putting their clients into investments based on academic theories about portfolio construction and a laser-like focus on cost. They have a Vulcan distaste for emotions or desires beyond getting the highest return with the lowest taxes over time.
When I spoke to Robinson, I shared with him my own personal finance advice to young people: if you have access to a 401(k) with a decent match, auto-contribute 10% to 15% of your income into the fund that provides the cheapest and broadest exposure to stocks. If you're outside the 401(k) system, get a Vanguard brokerage account and buy Vanguard's total stock market exchange traded fund, and over time (decades) shift into buying more bonds.
He said this was a great way to approach investing. Still, no one I know has followed my advice — I am bad at marketing. Hectoring based on academic theories about portfolio construction along with a puritanical aversion to costs or glitz is not a way to get real people to do things.
Stash, which is going after younger and less informed investors, instead sees it as its mission to get people to start putting away some amount of money in to the market and then get them into a more optimized portfolio over time.
"We're going to be able to provide really solid advice around their portfolio around making smarter investor habits," Robinson said. And hopefully, for them, that's what young people believe in, like, and want.