21st Century Fox Confirms Bid For Time Warner, Says It's Not In Discussions
The New York Times reported this morning that Murdoch made an $80 billion offer and is "determined" to buy Time Warner. Time Warner said today it had rejected the deal and "it was not in the best interests" to accept the deal or enter talks with Murdoch.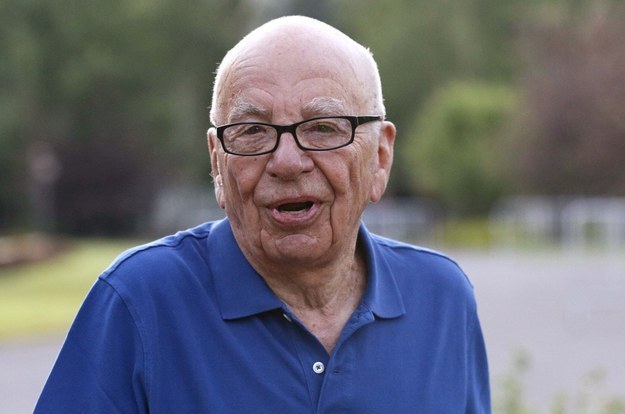 Rupert Murdoch's 21st Century Fox made an $80 billion bid for Time Warner, the company that controls HBO, CNN, the Warner Bros. studio, and the Turner cable businesses, according to the New York Times. Time Warner's board rejected the bid in what Andrew Ross Sorkin of the Times described as a "terse" letter. News Corp Chief Operating Officer Chase Carey first approached Time Warner CEO Jeff Bewkes in June, Sorkin reported, and the bid was $85 a share.
The news buoyed Time Warner's stock to $82.40 in early morning trading, up about 16% from its price of $71.01 at yesterday's close, showing that investors are optimistic about a deal happening eventually.
Time Warner said in a statement that it had rejected Murdoch and that the proposed deal or even continuing talks "was not in the best interests of Time Warner or its stockholders." Instead, the company said, "continuing to execute its strategic plan will create significantly more value for the Company and its stockholders and is superior to any proposal that Twenty-First Century Fox is in a position to offer."
21 Century Fox said in a statement this morning, "we made a formal proposal to Time Warner last month to combine the two companies. The Time Warner Board of Directors declined to pursue our proposal. We are not currently in any discussions with Time Warner."
But the two companies not being in active discussions does not preclude a hostile bid for the company.
The proposed deal, which Murdoch is reportedly "determined" to make, would create a broadcasting and media behemoth, combining movie studios, cable channels, and the Fox network under one roof. The most awkward potential combination would be CNN with its rival Fox News, but Sorkin wrote that Murdoch "would sell CNN to head off potential antitrust concerns since Fox News competes directly with CNN."
It would also be a signature deal for the 83-year-old Murdoch and a big step toward the consolidation of the media and broadcasting industry as it looks to stand on more equal terms with cable giants like Comcast, which is also looking to win regulatory approval of its acquisition of Time Warner Cable.
One concern Time Warner raised is the currency Murdoch proposed using in his bid: a combination of $32.42 in cash and 1.5 shares of 21st Century Fox's class A shares for every one Time Warner share. The class A shares do not have voting rights — Murdoch's family trust controls 38.4% of 21st Century Fox's voting class B shares.
"There is significant risk and uncertainty as to the valuation of Twenty-First Century Fox's non-voting stock and Twenty-First Century Fox's ability to govern and manage a combination of the size and scale of Twenty-First Century Fox and Time Warner," Time Warner said in its statement.
Time Warner recently completed a spin-off of its Time Inc. magazine business, making it a pure-play entertainment company that would be a more natural fit for 21st Century Fox, which itself split from Murdoch's publishing businesses that are now housed in News Corp.
Time Warner's shares are up 17% in pre-market trading to $83, just $2 below the price that Time Warner turned down.
This piece has been updated with Time Warner's and 21st Century Fox's statements.
This piece has been updated with Time Warner's stock price in early trading.