The 5 Best One Liners From Wall Street's Top Cop
Preet Bharara, the U.S. Attorney for the Southern District of New York, loves two things: using aggressive tactics like wiretapping to take down white collar criminals and making occasionally corny (but sometime hilarious) jokes. Here are some of his best.
Preet Bharara speaks to the public a lot — speeches to legal groups, business schools, law schools, and in his press conferences announcing indictments of white collar criminals and corrupt public officials. But perhaps his most highly anticipated talk is a question and answer session he's had with Jim Cramer the past two years at CNBC and Institutional Investor's "Delivering Alpha" conference. Today, for instance, he told the ballroom full of hedge fund managers that "I had a suitcase full of subpoenas, but on the way over here, I ran into, like, six corrupt politicians."
1.
"Before I get started, please silence your cell phones and body wires, as the case may be."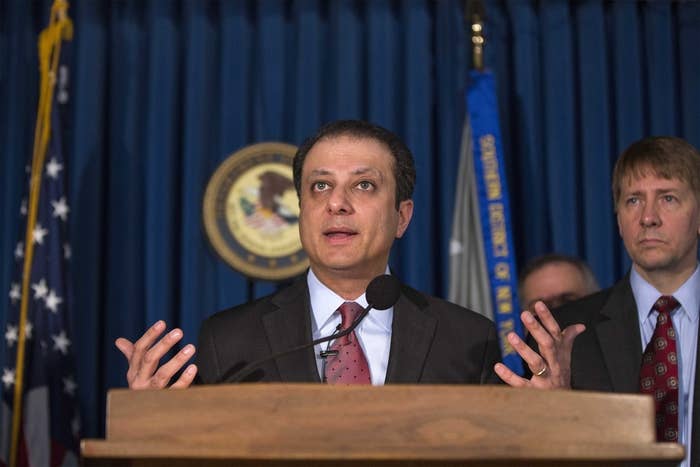 2.
"You told me there were going to be a lot of people here from the hedge fund industry...I just want to apologize in advance that I don't have enough subpoenas for all of you. Obviously, I'm kidding. I do have enough"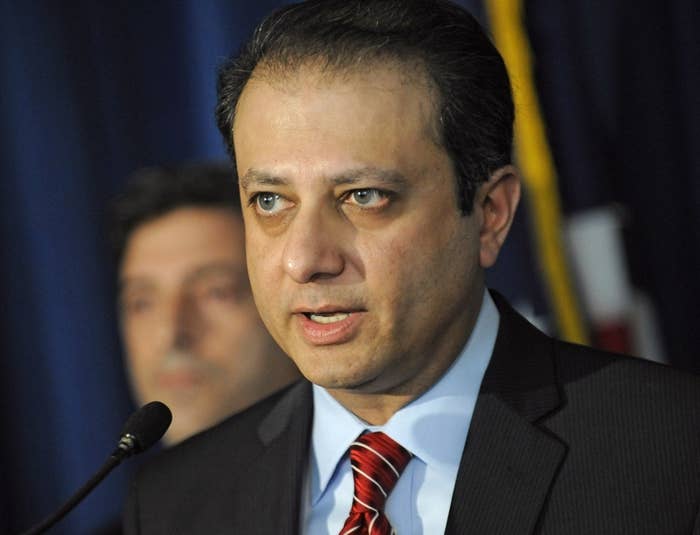 3.
"Now I am told there are some people who don't see what all the fuss is about. Insider trading, they suggest, is not a particular scourge and is a poor pick as a priority for law enforcement. I know that no one in this room thinks that."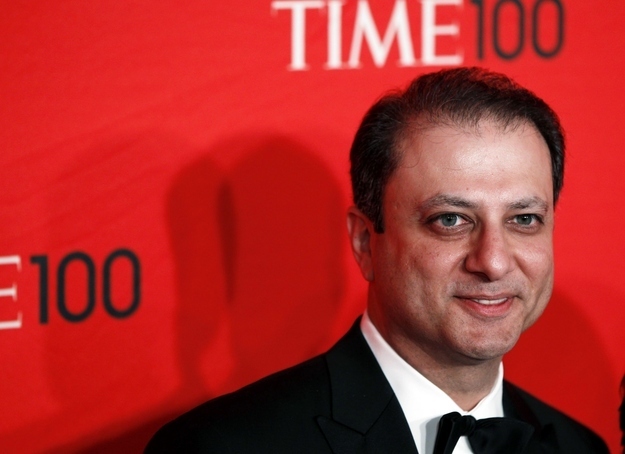 4.
"How many of you count cards? I'm going to need to speak to a few of you after the program."
5.
"I am not there to address the tiny number of people in the room who will commit significant securities fraud at some point—though you know who you are."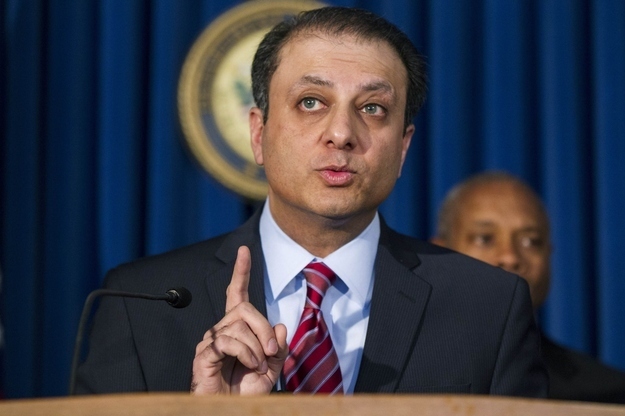 But for all his prosecutorial prowess, Bharara doesn't know what Snapchat is.