The 15 Most Brutal Corporate Firings
Think Ali Rowghani's abrupt and unceremonious dismissal from Twitter this week was bad? Check out these brutal executive ousters.
When Ali Rowghani resigned from the chief operating officer job at Twitter on Thursday, he announced it with a tweet, surely a first for a $22 billion company. But the real story of his stepping down well predated social media: Twitter's CEO, Dick Costolo, had kind words for him in public ( as well as absorbing his responsibilities), but Rowghani had actually been under heat for months following Twitter's poor user growth, the lagging stock price, and for a friendly Wall Street Journal story that called him Twitter's "Mr. Fix-It" and had Twitter employees describing him as "co-CEO."
Less than seven weeks later, he was gone. Internal rivalries, poor results, frowned-upon media coverage — these are all ingredients in the toxic stew that can lead to executive defenestration. Here are 15 of the most brutal corporate executions presented in chronological order.
Steve Jobs, Apple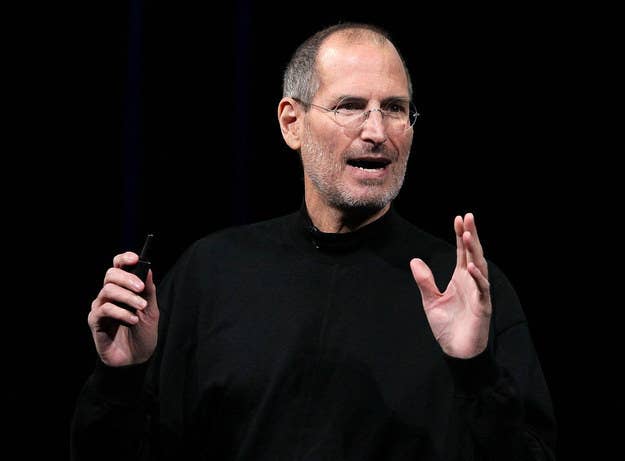 When: May, 1985
Why: The Apple co-founder had helped introduce the personal computer to the masses, overseen a massively successful IPO, and was well on the way to global icon status when he was fired from the company he created at 30 years old. He was removed by the company's CEO, John Sculley, a Pepsi executive brought in by Jobs to run the company while he headed the Mac division.
Apple was floundering — several product launches had not impressed critics or customers — and Jobs' famously intense leadership style had alienated many of his underlings and fellow executives. Jobs described his ouster as "devastating" and like being punched in the stomach. Jobs would later found Pixar and the computer company NeXt, which Apple bought in 1996 when Jobs came back on as CEO. The rest is history.
Michael Ovitz, Disney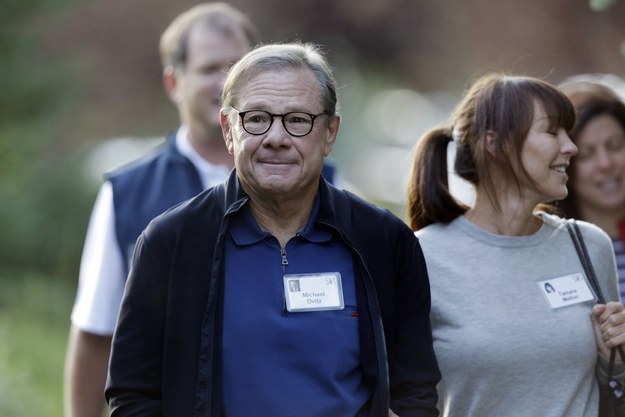 When: December, 1996
Why: The Hollywood super-agent resigned from Creative Artists Agency, the firm he founded, in 1995 to become second-in-command at Disney under Michael Eisner, one of his oldest friends. Fourteen months later, he was fired by Eisner, who had written a seven-page letter listing Ovitz's failures on the job, including the free-spending ways he imported from his life as an agent to the conservative, highly bureaucratic company. Ovitz walked away with $140 million, leading to a lawsuit against Eisner and the board of directors from Disney shareholders that would end only in 2005.
The chancellor of the Delaware Chancery Court, where the lawsuit was heard, still said it was a "legitimate criticism," that Eisner had "enthroned himself as the omnipotent and infallible monarch of his personal Magic Kingdom" and that Disney's board had "fell significantly short of the best practices of ideal corporate governance." Eisner would leave in September of that year.
Lachlan Murdoch, News Corp.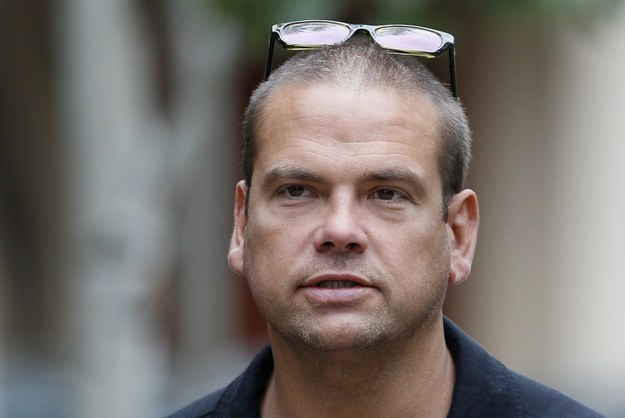 When: July, 2005
Why: At only 33 years old, Lachlan Murdoch, the oldest of Rupert's sons, was pushed out of his father's media empire where he served as co-chief operating officer of News Corp. Lachlan was seen as the heir apparent, but had clashed with several of his father's highest-ranking and most powerful News Corp. executives. Peter Chernin took his place as Murdoch's presumed successor, but he left the company four years later. James Murdoch, Rupert's youngest son and Lachlan's brother, would become chief executive of News International, the company's U.K. newspaper business, but he resigned that role in 2012 in wake of the phone hacking scandal.
Lachlan, after building a successful media business in his father's native Australia, returned to News Corp. in May of this year, when he was named non-executive co-chairman of 21st Century Fox and News Corp. (the entertainment and publishing companies following News Corp.'s split), once again putting him in position to potentially inherit his father's throne.
Tom Freston, Viacom
When: September, 2006
Why: Freston co-founded MTV and ran the network for 17 years. He was then elevated to co-head of Viacom along with Les Moonves, getting the sole job after Sumner Redstone split apart Viacom and CBS. In September 2006, Freston was suddenly and unexpectedly canned by his octogenerian boss after eight months on the job. Moonves cited Viacom's lagging stock price, even though the stock proceeded to dive further upon Freston's firing. The other reason? Failing to buy Myspace, which Rupert Murdoch's NewsCorp. aquired for $580 million. NewsCorp. would later sell the social networking site for $35 million in 2011.
John Thain, Bank of America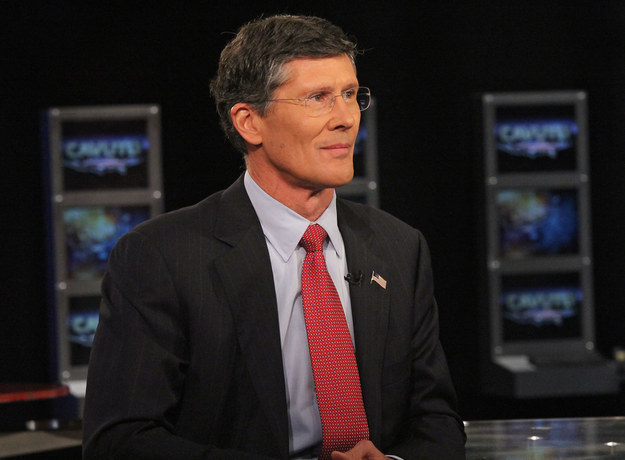 When: January, 2009
Why: John Thain managed to save the investment bank he ran, Merrill Lynch, despite a $15.3 billion quarterly loss at the end of 2008, but was unable to save his own career at Bank of America, which acquired Merrill. Thain resigned, but only after he was asked to after a 15-minute meeting with Ken Lewis, Bank of America's CEO. He had been at Bank of America for only three weeks.
The losses, which increased by billions with every new estimate, led to a shareholder lawsuit against Bank of American and intense anger at Thain after it came out that he had approved billions of dollars worth of bonuses at the end of 2008. Thain became one of the most potent symbols of the banking industry excess — and a target of populist outrage — when CNBC reported he had spent $1.2 million decorating his office upon arriving at Merrill in 2007.
Rick Wagoner, General Motors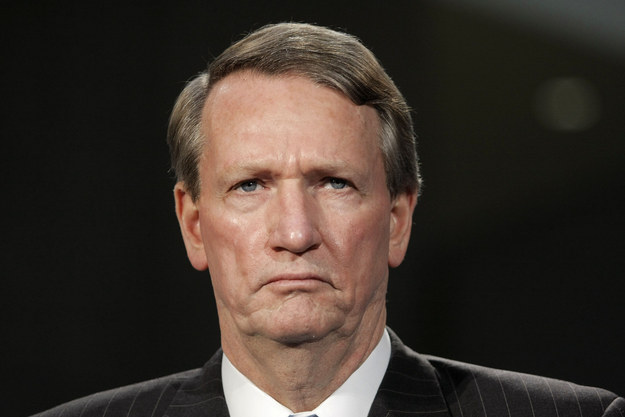 When: March, 2009
Why: The then-General Motors boss has the distinction of being the only CEO of a private company to be fired by President Obama. With General Motors on the brink of bankruptcy in late 2008, the federal government used its bailout authority to keep the automaker alive, pumping $17.4 billion into General Motors and its struggling competitor Chrysler.
When that money wasn't enough — General Motors was asking for more than $16 billion more — Obama and his auto task force determined that neither company had an effective restructuring plan and used the threat of withholding further aid to force Wagoner, a 30-year GM veteran, out. GM would eventually receive just-under $50 billion in aid from the government.
Scott Thompson, Yahoo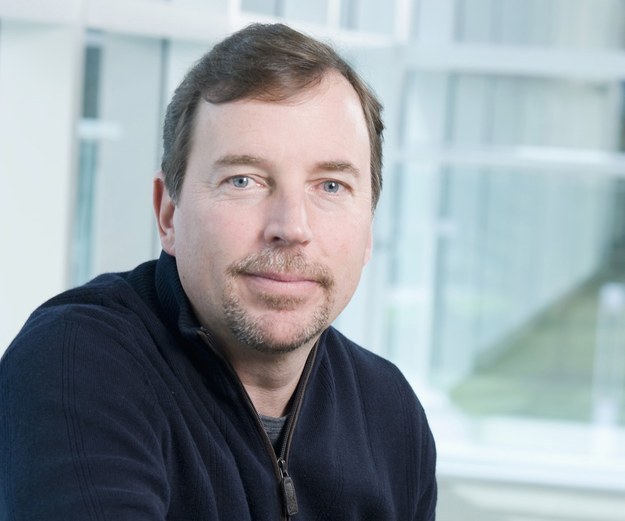 When: May, 2012
Why: Hedge fund manager Dan Loeb had bought a huge stake in Yahoo and was trying to get himself and two allies on to the company's board. As part of its brutal proxy campaign, Loeb's fund, Third Point, uncovered that Thompson did not have degrees in accounting and computer science, as he had stated in his resume; he only had the accounting degree. Thompson had been CEO for only four months when the revelation cost him his job.
Robert Diamond, Barclays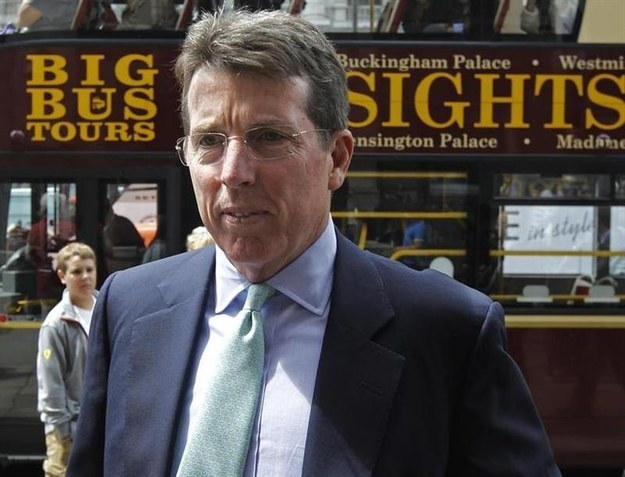 When: July, 2012
Why: The head of the only large British bank not to be bailed out or nationalized was the biggest pawn to fall in the global rate-fixing scandal that cost Barclays hundreds of millions of dollars in fines and settlements as well as the jobs of CEO Diamond and chairman Marcus Agius. Diamond, an American, was the head of Barclays' investment bank and intended to make it a powerhouse in the area.
But he was gone after only 18 months in charge, thanks to a hint from the head of England's central bank, Mervyn King, that Barclays' senior leadership had lost the confidence of its regulators. Two years later, Barclays started to significantly scale back its investment banking business.
Ross Levinsohn, Yahoo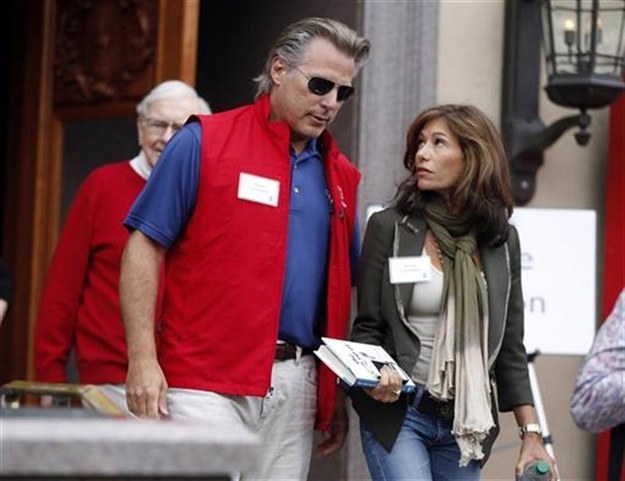 When: July, 2012
Why: The well-coiffed interim CEO of Yahoo, who replaced Thompson following his resume scandal, expected to keep the job. Levinsohn basically had been asked by the board to apply for the job and present a plan for Yahoo's future. A few days after his presentation, Yahoo's board, led by hedge fund manager Dan Loeb and his allies, decided to hire Google's Marissa Mayer instead.
Ironically, Mayer, the former Google engineer, has gone on to implement a media heavy strategy, something that would have suited the former Yahoo media head she replaced.
Vikram Pandit, Citigroup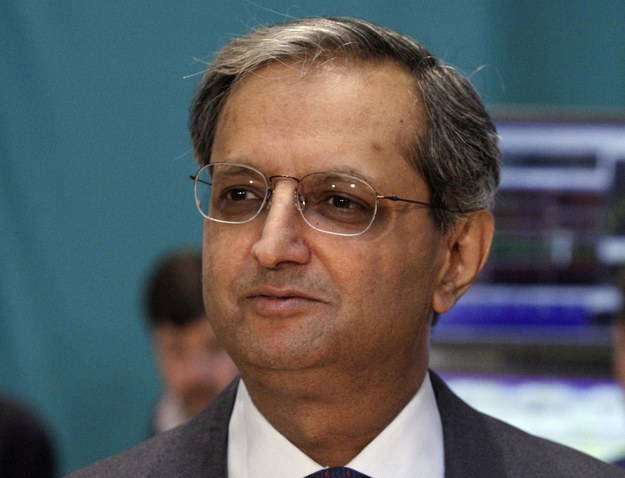 When: October, 2012
Why: The Citigroup CEO, who survived the financial crisis and Citi becoming the symbol of reckless banking requiring billions worth of government bailouts, was the victim of a classic boardroom coup. Citi Chairmain Michael O'Neil delivered the blow in a meeting that Pandit thought was to congratulate him on the successful quarter; instead he was told he could resign or be fired.
The New York Times reported that O'Neill had been "building a case" to remove Pandit since taking over as chairman six months earlier and had been particularly peeved at Pandit's apparent poor relationship with regulators. O'Neill also had three board allies ask Citi's chief operating officer and longtime Pandit friend John Havens to resign.
Andrew Mason, Groupon
When: February, 2013
Why: Andrew Mason's daily deal site — once the fastest-growing internet company in history and on the receiving end of a (rejected) $6 billion offer — hit the rocks almost as soon as it filed to go public. The Securities and Exchange Commission made the company revise its accounting and, after going public in November 2011, the stock almost immediately began to dive. Mason's quirks became less endearing in the face of disappointing earnings, and as the company continued to struggle, it became obvious he was on the way out. The day before he was finally fired by the company's board, Groupon's spokesman would only tell analysts on the company's earnings call that Mason was "here today."
After he was fired, Mason, the goofy former music student, penned one of the wittier departing memos ever. "After four and a half intense and wonderful years as CEO of Groupon, I've decided that I'd like to spend more time with my family," he wrote, "Just kidding — I was fired today. If you're wondering why … you haven't been paying attention."
Aubrey McClendon, Chesapeake Energy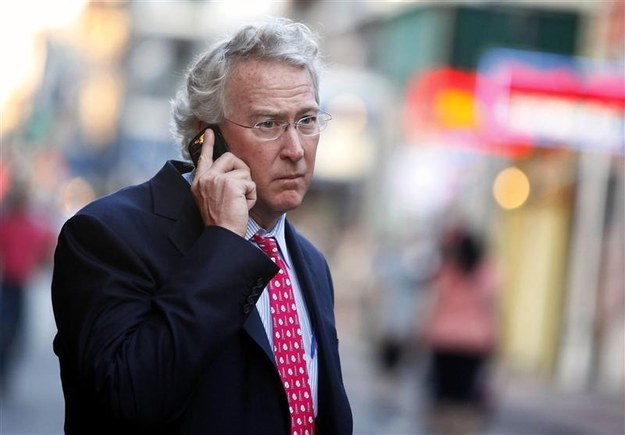 When: April, 2013
Why: Thanks to the boom in natural gas production, McClendon could do no wrong in the eyes of employees, shareholders, and the board of Chesapeake Energy. But then after serial revelations of complex financing and co-investing deals in Chesapeake's energy projects, including more than $1 billion in loans from a private equity firm that was in negotiations to buy assets from Chesapeake, McClendon resigned from the company under pressure from its board.
The company, which made billions in the course of becoming the second-largest natural gas producer after ExxonMobil, was heavily indebted when McClendon departed, following the huge dip in natural gas prices. McClendon's own net worth took a huge hit, thanks to his large stake in the firm as well as investments in its own wells. After departing, he quickly raised billions of dollars to form a series of linked natural gas concerns.
Ron Johnson, J.C. Penney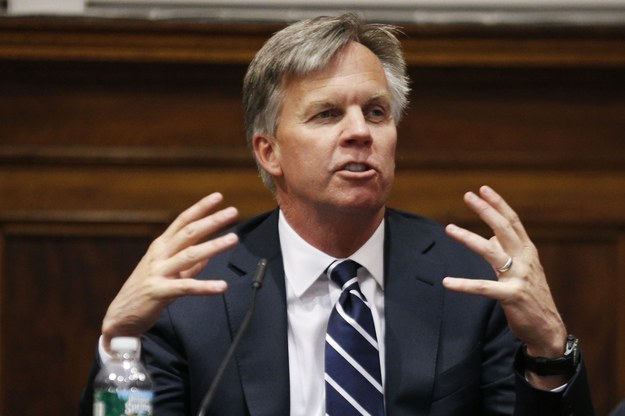 When: April, 2013
Why: Brought in by hedge fund manager Bill Ackman to revamp the more than 102-year-old retailer, Apple retail whiz Ron Johnson instead had one of the most spectacularly unsuccessful runs of any major retail CEO. In 17 months, J.C. Penney sales crashed 25%, opening up a $4.3 billion revenue hole in its balance sheet. Ackman would leave the company's board a few months later, losing some $700 million on his investment.
Thorsten Heins, BlackBerry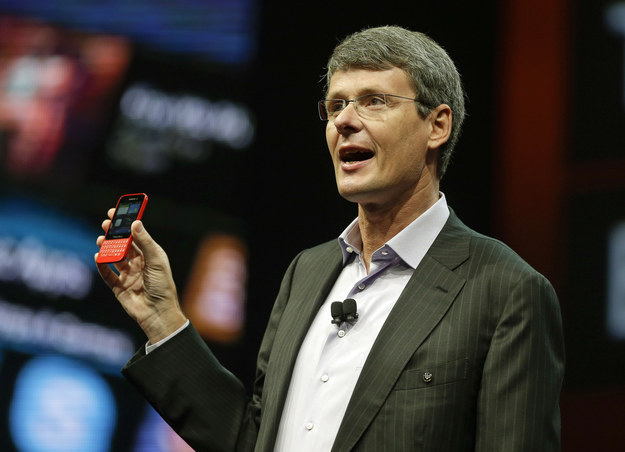 When: November, 2013
Why: Heins was brought in to save a company whose product had not kept pace with the competition and whose market share was plummeting. Six months after getting the CEO job in January 2012, he had to deny that the company was in a "death spiral." Any turnaround bet was a longshot — making a deal to take the company private was the best chance for Heins to not be known as the CEO who took BlackBerry bankrupt.
But when the Canadian investing company Fairfax Financial , which owned 10% of the company, withdrew its bid for the rest of the company, Heins stepped down to be replaced by former Sybase chief executive John Chen.
Jill Abramson, New York Times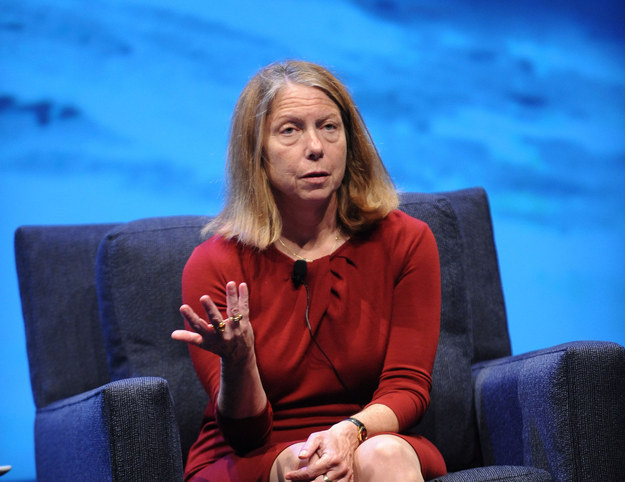 When: May, 2014
Why: Abramson, the female first executive editor at the Times, was suddenly removed in May, with Times Publisher and CEO Arthur Sulzberger initially giving little public reason besides vague concerns about managing the newsroom. It later came out that Abramson had thought she was being paid significantly less than her male predecessor, Bill Keller, and had confronted Sulzberger about the apparent disparity as well as hired a lawyer. Sulzberger claimed in a memo to the newspaper's staff that Abramson's pay was comparable with Keller's.
Although Abramson has yet to speak publicly on her ouster, it was later reported that Sulzberger fired Abramson for not fully informing him of her plans to hire Guardian U.S. editor Janine Gibson to be co-managing editor for digital with Dean Baquet, who ultimately replaced Abramson. She is now teaching at Harvard.