Subway Stays Suspiciously Silent On Apple Pay While Announcing Mobile Pay Deal With Rival
The sandwich chain announced Tuesday a deal to enable mobile payments at its stores through a partnership with Softcard. Though Apple cited Subway as accepting its new Apple Pay mobile service last week, a representative for the fast food chain said it was not yet prepared to talk about its relationship with Apple publicly, which stands in stark contrast to its other retail partners on the service.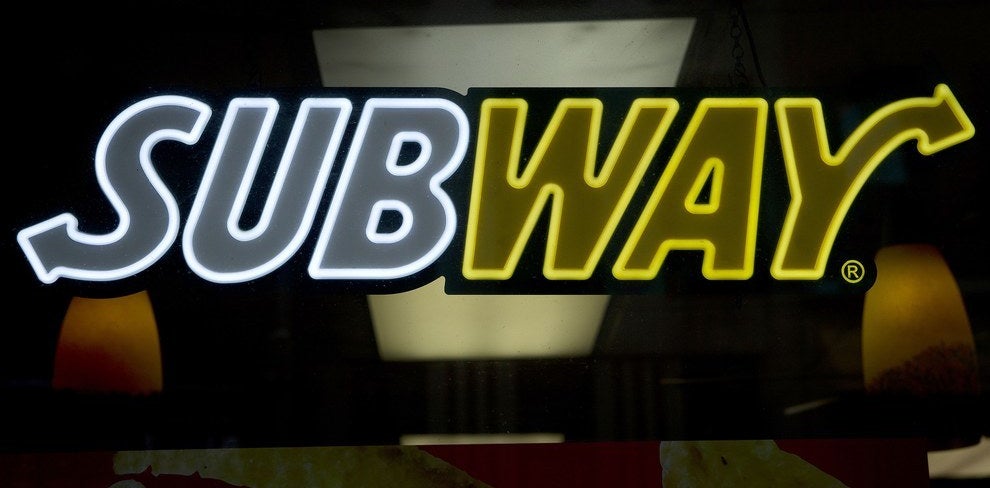 When Apple announced that its new phones and watch would also work at checkouts using its new payment service, Apple Pay, it published a list of retailers whose checkout registers would work with iPhones. One of them was sandwich shop Subway, which ranks as the largest fast food chain in the world by store count. While nearly all of the other listed retailers put out statements timed with Apple's announcement or when contacted by the media, Subway remained suspiciously silent. It did not put out a release or respond to a request for comment from BuzzFeed News last week.
News out of the fast food chain today perhaps explains why.
Subway announced that it was partnering with Softcard, a mobile payments company backed by Verizon, AT&T, and T-Mobile that used to be called ISIS. (The company changed its name earlier this month to avoid associations with the Islamic extremist group.)
Using technology similar to Apple's, Softcard works on Android phones used by those three carriers to checkout at registers that are near field communication, of NFC, enabled. Subway said the partnership, which allows Softcard users to pay in its 26,000 U.S. stores and receive offers and promotions through the app starting October 1, as "one of the largest deployments of mobile payment capability in the country."
Softcard first partnered with Subway last year and worked in a pilot program in Salt Lake City Subway stores. "Softcard has proven to be a valuable partner to us and we are proud to extend our relationship with them," Subway's chief information officer Carmen Wenkoff said in the statement announcing the partnership.
Not mentioned at all by Subway in its press release is Apple Pay, which also uses NFC technology to let users check out with their credit cards.
Subway representative Kevin Kane told BuzzFeed News that the company was "not prepared to talk about Apple Pay until the end of October, when it will be live in our restaurants." He said that "talking about these things too far in advance sometimes upsets customers who come into the restaurants expecting to find either the technology, or product, right away."
The tone stands in stark contrast to retailers like Whole Foods, which was eager to explain that it already had NFC-enabled registers in all of its stores that would work with Apple Pay or McDonald's, which told Re/code that it was using a "pedestal" extended out to drive-thru customers to use their iPhones to pay.
That the same hardware will eventually support both Softcard and Apple Pay at Subway is telling. By October of next year, merchants face a deadline from credit card networks to switch to NFC-enabled registers, at which point merchants will have the hardware to support mobile wallets. Michael Abbott, Softcard's CEO, even said last week that it was "actively working with Apple to enable Softcard on the iPhone in 2015."
Ultimately, the difference between the mobile wallets will not be which merchants accept it but how customers benefit from being able to pay with their phones. "[Merchants] have to take all of them, which brings up the interesting possibility of someone paying for something in the Apple Store with Google Wallet or Softcard," said James Wester, a payments analyst at IDC.
Eventually, Subway's NFC-enabled terminals will work with both Apple Pay and Softcard, but with Softcard coming first, Kane said, noting the relationship the company already had. "Softcard has already made great progress working with the leading mobile phone carriers to embed these capabilities in most current Android phones," Kane said, adding that Subway's goal was "making the Subway experience as enjoyable as possible and enabling Softcard is another step in that direction."