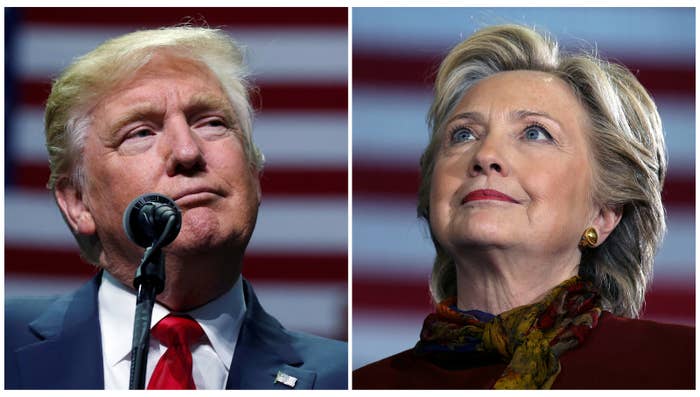 Today was Hillary's market — and FBI director James Comey's. In the first day of trading since Comey said that he wasn't changing the results of the investigation into Hillary Clinton's email practices, stocks were whipped out of their doldrums with less than 24 hours before voting starts Tuesday.
Many of the markets that do well when Hillary is doing well in the polls were up solidly on Monday, while the ones that ride with Trump were down. The S&P 500, after falling for nine straight days, the longest consecutive daily decline since 1980, was up almost 2% today, recovering about a week of losses — the Dow Jones Industrial Average and the Nasdaq Composite both rose over 2% today.
Meanwhile, the Mexican peso strengthened, with the number of pesos to one US dollar dropping to 18.67 from just over 19. The value of the peso has been closely linked to Trump, as investors assume that he would almost certainly be able to start a trade war with Mexico.
Gold, which typically shoots up when unexpected, destabilizing political events occur, today fell from from just over $1,300 an ounce $1,281. Gold spiked about 8% after the Brexit vote in June.
The VIX, an index of how volatile stocks are, fell 17% Monday to 18.6; it had been at its highest levels since the Brexit vote at the end of the last week after Clinton's lead in the polls shrunk.
Many observers expect a Trump victory to bring significant market dislocations and gyrations, similar to the British referendum vote. "If Trump gets elected, we expect a large market move in the days that follow," Nomura analysts said in a note today. "A Trump win would still be a surprise, albeit a lesser one than Brexit."