Here's What You Need To Know About The Stock Market This Past Week
No, really.
If you only evaluated the stock market by where it was at the end of every week, you might think absolutely nothing happened these last few days — U.S. stocks closed about flat today compared to last Friday. But this couldn't be further from the truth.
While stocks barely budged overall in the last five trading days, it was the most volatile week in the markets in recent memory.

It really started at the end of last week when U.S. markets plunged, driving the S&P 500 down 5.7% for the week, its worst fall since 2011. Just on Friday Aug. 21, the Dow fell 531 points, its worst day since 2011.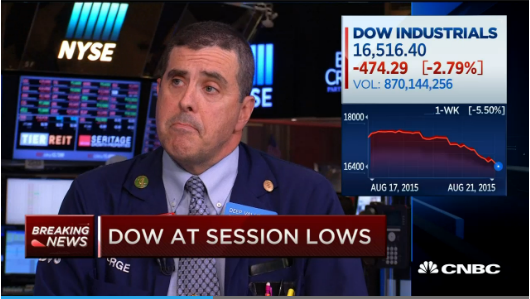 A few things were going on: the Chinese stock market was plummeting, along with worries that its economic growth was slowing. At the same time, investors all over the world were uncertain about when the Federal Reserve would take the interest rate it controls above the near-zero place its been since the financial crisis. At past times of uncertainty around Federal Reserve action, financial markets have gotten increasingly volatile, especially in emerging markets.
Then came Monday, Aug. 24, which became known in China as "Black Monday."
After China's Shanghai Composite fell more than 8.5%, U.S. stock markets dropped precipitously on Monday. The Dow at one point was down over 1,000 points — its largest drop ever is 777 points. The Dow ended the day down 588 points.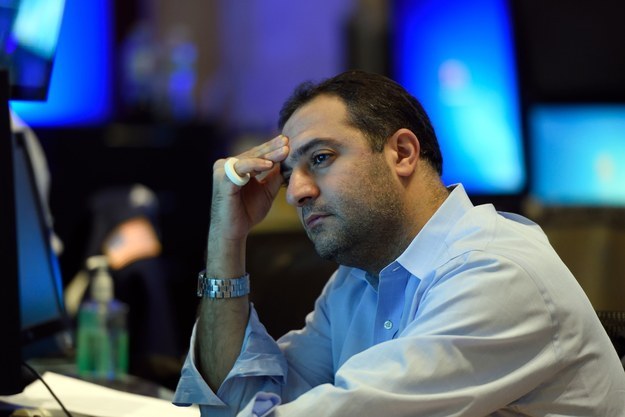 The extreme jitters of the market as a whole were reflected in individual stocks. GE dropped more than 20% early Monday, and ended the day down 30%. The S&P ended the day down almost 4%.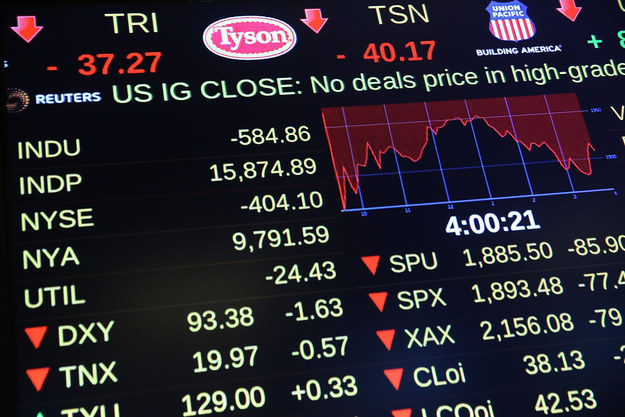 Apple was so skittish about how investors might react to jitters in China's economy that Tim Cook wrote an email to CNBC host Jim Cramer to reassure them that its China business was still strong. (By Friday, Apple shares ended up 7% over last Friday.)
On Tuesday morning, we saw glimmers of hope. Major U.S. indices were up for most of the day, until finishing down...again. The S&P finished down another 1%, more than a 12% drop from its May all-time high.

Finally, on Wednesday, U.S. stocks roared back, with the S&P rising 4%, the biggest jump in four years, and the Dow going up 619 points, its third largest gain ever.
Stocks wouldn't get to where they closed at the end of last week until Thursday.
Things aren't back to normal yet, however.
By the end of this week, the S&P 500 is still down from its all time high and is down over 3% for the entire year. Despite the recent rebound, investors remain wary about uncertainty in the market.