Inversion Targets Hammered By Treasury Rules Designed To Limit Overseas Takeovers
While no deals have been called off, announced and potential targets for deals in the pharmaceutical and health care industries saw their shares fall today, one day after the Treasury Department announced new rules to discourage such so-called inversions.
Doubt is already creeping into the minds of investors about the merits of future "inversion" deals one day after Treasury Secretary Jack Lew announced new rules to discourage U.S. companies from buying smaller overseas firms in order to relocate their headquarters and thus reduce their tax bill.
Today, in the first trading session since Lew announced the new rules, investors sold off shares of companies already involved in such deals and of companies that are rumored to be targets for future deals. While none of the multibillion-dollar deals have been called off yet, several pharmaceutical companies — where the inversion trend has been concentrated — saw their stock prices fall through early trading.
Covidien — down 2.51%, or $2.29, to $88.57.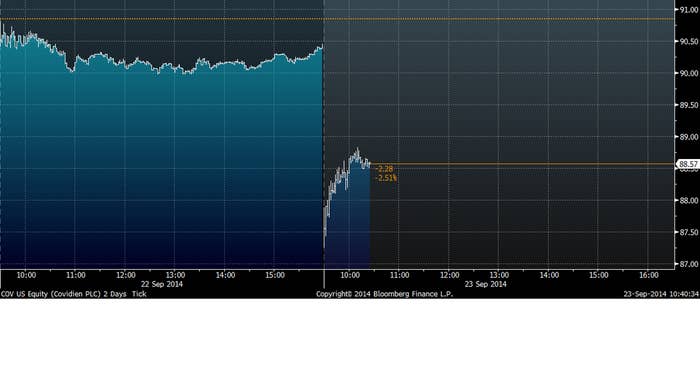 The Irish company announced in June that Minnesota-based medical device company Medtronic would take it over in a $43 billion deal. As part of the deal, the combined company's tax address would be in Ireland.
Mylan — down 3.34%, $1.58 to $45.78.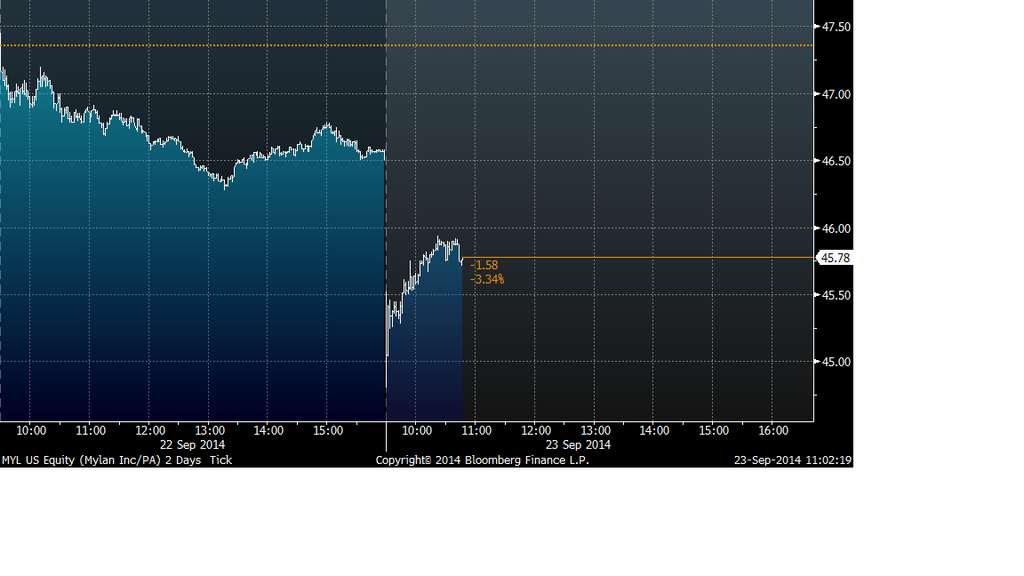 Abbott Laboratories — down 1.57%, $.69, to $42.90.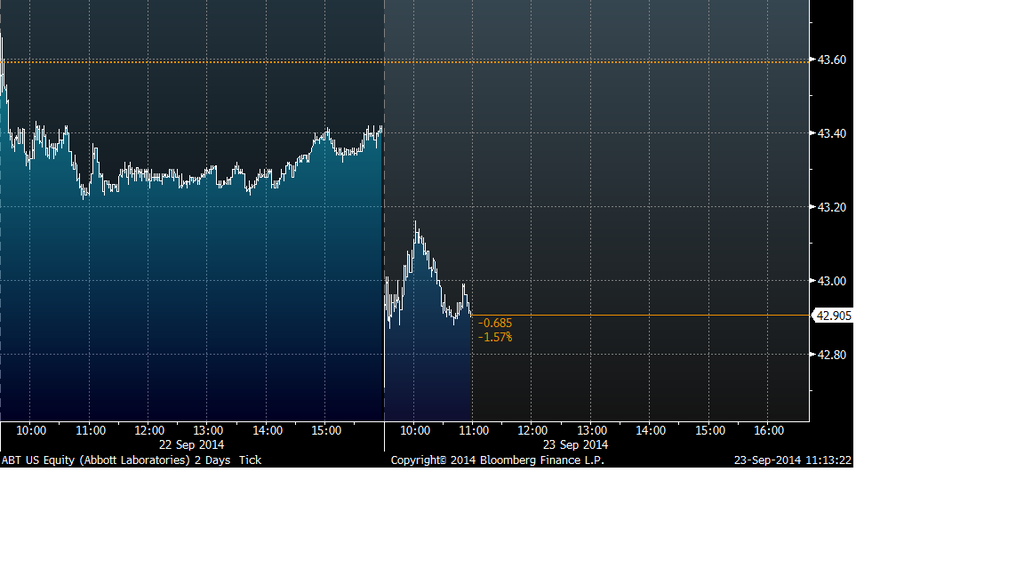 The pharmaceutical company Abbott Laboratories said in July it would sell its generic drugs business to Mylan, which is based in Pennsylvania, for just over $5 billion. As part of the deal, the new company would be based, for tax purposes, in the Netherlands.
Shire — down 3.59%, £1.90, to £51.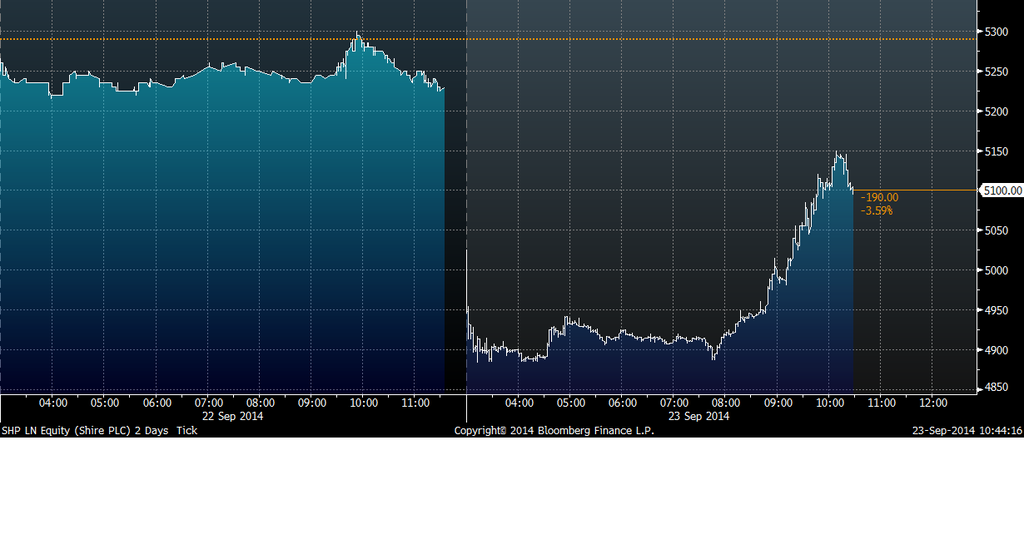 The Dublin-headquartered pharmaceutical company announced a deal in July to be taken over by its larger Illinois counterpart, AbbVie, for $54 billion. The combined company would be incorporated in Jersey, an island dependency of the United Kingdom that's a popular corporate and individiual tax haven.
AstraZeneca — down 3.9%, £1.79, to £44.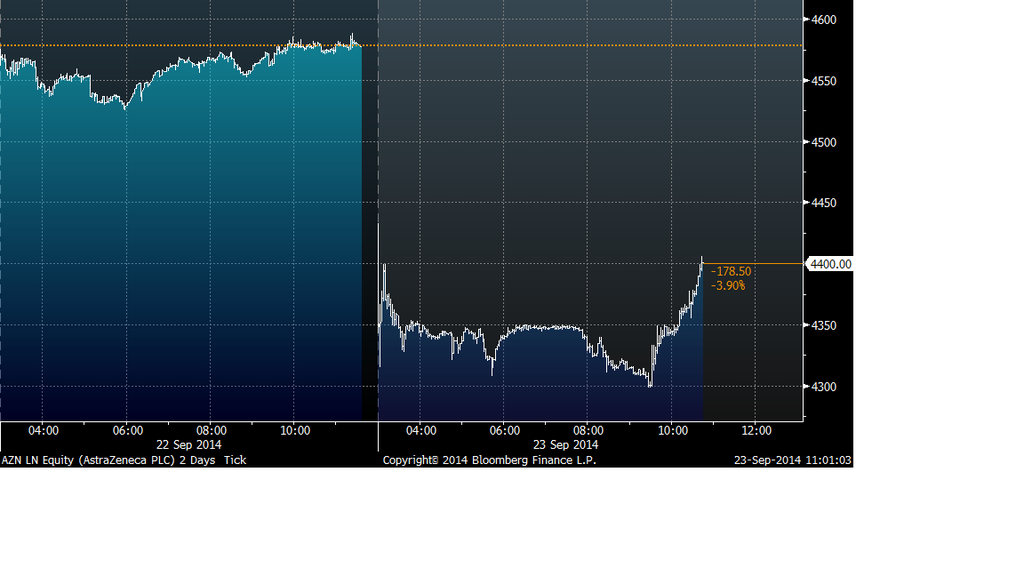 The U.K. pharmaceutical company abandoned talks with Pfizer this summer in what would have been the largest corporate inversion of the year. It is, however, still considered a tempting takeover target, and investors sold off its shares Monday in response to the rule tightening.
Cosmo — down 7.65%, CHF 14, CHF 157.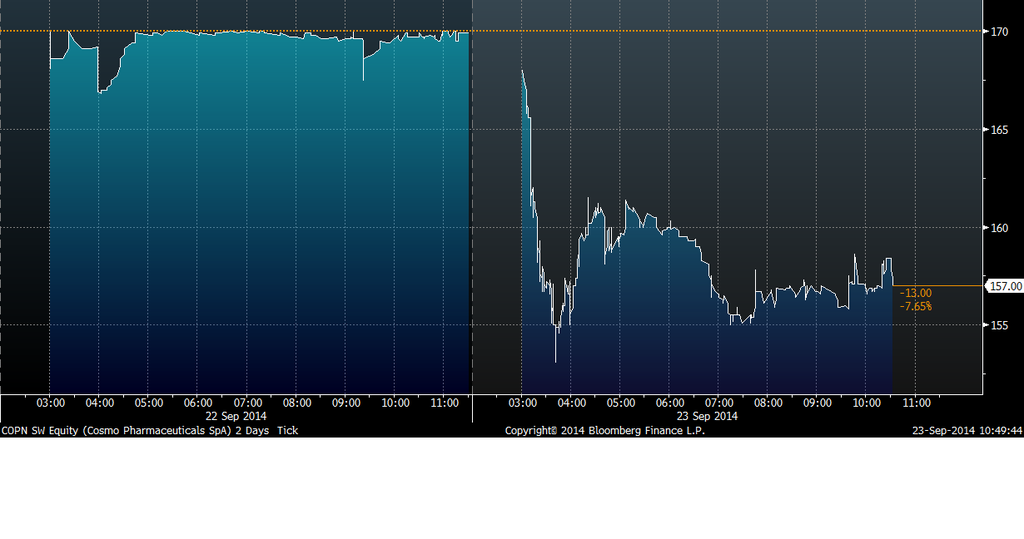 The Italian pharmaceutical company announced a deal with the North Carolina-based Salix to sell off a division based in Ireland and then have the new company reincorporate there. Salix has also been reported to be in talks to sell itself to Allergan, the Botox maker that's currently in a drawn-out fight with Valeant, the Canadian pharmaceutical company trying to buy it.
Actelion — down 1.97%, 2.20 CHF, to 109.30.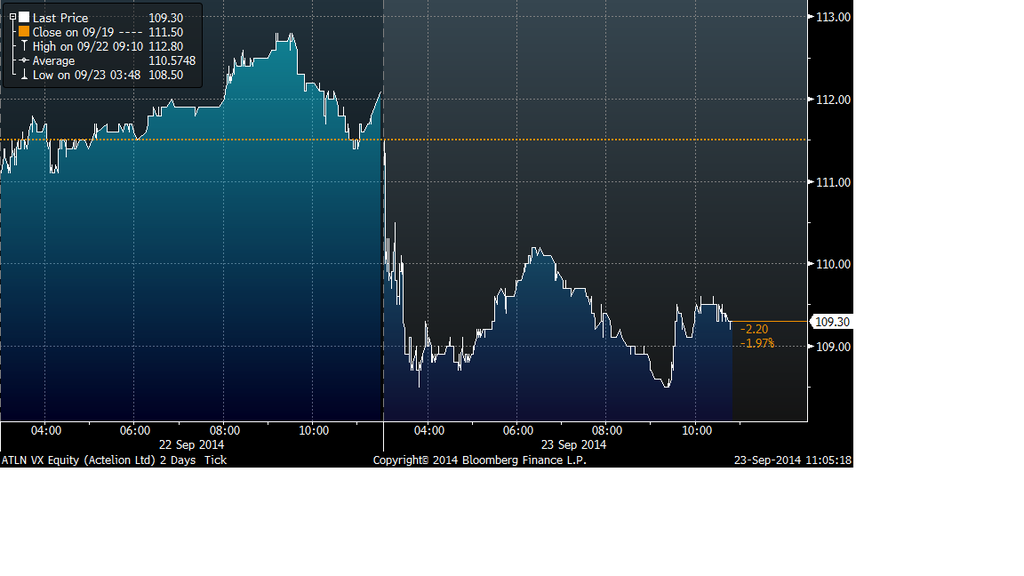 Smith & Nephew — down 2.91%, £.31, to £10.35.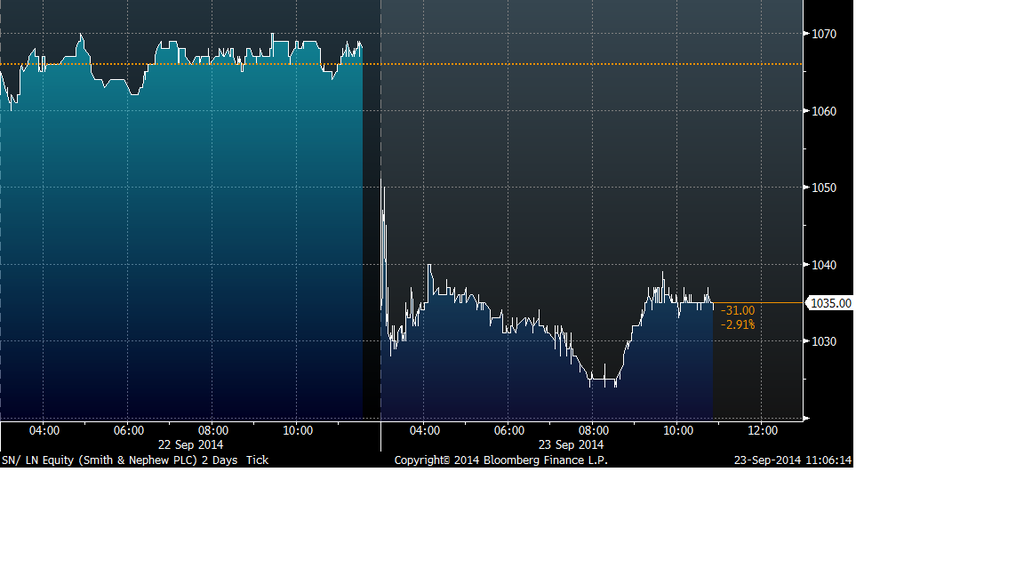 The U.K.-listed medical device company has long been seen as an inversion target. Medtronic was reportedly a potential suitor, but it instead did a deal with Covidien. Stryker, an American medical device company, said in May it was looking at a bid for Smith & Nephew.