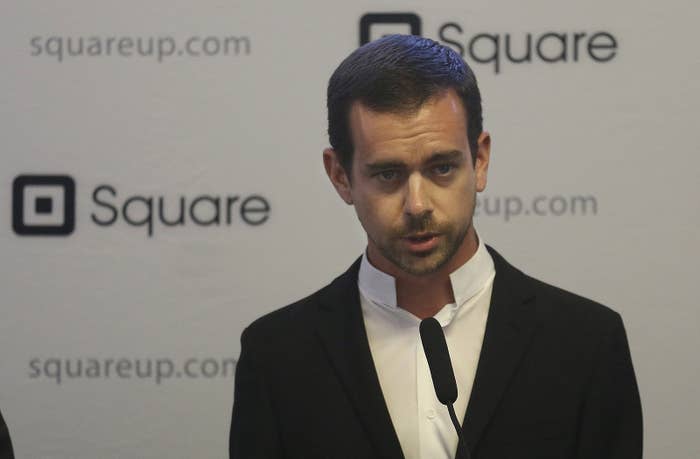 Shares in the payment processing and business software company Square rose by 45% percent in their first day of trading on the New York Stock Exchange, closing the day at finishing at $13.07 and valuing the company at around $4 billion.
The solid first day of trading follows a humiliating stepdown in pricing and expectations for the fast-growing — but loss making — company founded and led by Twitter chief executive Jack Dorsey, who turned 39 today. The $9-a-share price valued the company at around half the $6 billion valuation it gained in private markets last year and was even below the $11.02-a-share price paid by investors in a previous private fundraising round in 2012.
The company was forced to issue more shares as part of an agreement with late investors. The agreement guaranteed them additional shares so the investors would get a 20% return on their stake in the company — even if the company's valuation went down in its IPO.
But just because the company experiences a slight pop on its first day — locking in some gains for the investors with the clout and relationships with investment banks to buy at the initial price — that doesn't guarantee a smooth journey up and to the right.
The craft marketplace Etsy, which sold shares at $16 and then saw its stock price shoot up to $31 on its first day of trading in April, is now languishing at around $8. The business software company Box also went public at a discount to its last private valuation, and then saw its stock price rise on its first day of trading early this year to over $23 and is now trading at just over $13, below the $14 where it priced its shares.
CNBC host Jim Cramer described Square's pricing as "brilliant," saying it was "what has to be done to move this merchandise."

Dorsey's mother Marcia rang the opening bell with her son and made a purchase from Square's first seller outside the exchange.