SoulCycle IPO: Over 300,000 Riders, And "The Experience Is Tribal"
The high-end fitness chain pulled in $112 million in revenue last year by providing an "inspirational, meditative fitness experience."
The 8 year old spinning chain with a cult-like following SoulCycle filed to go public today, revealing its finances for the first time publicly.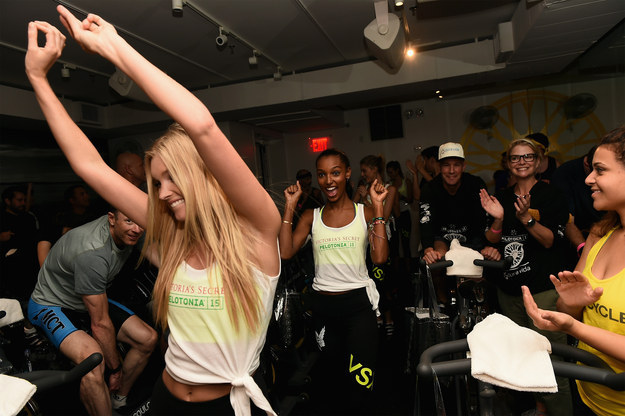 Soul Cycle is growing very quickly: the company's revenue has more than tripled between 2012 and 2014, going from about $36 million to $112 million.
The company had only 12 studios open at the end of 2012 and 36 at the end of last year.
That means the number of rides has grown from 969,000 in 2012 to 2.9 million in 2014. There have been 934,500 rides in the first three months of 2015 alone, on pace for 3.7 million this year.
Rides per day has gone from 2,684 at the end of 2012 to 10,378 at the end of March of this year.
SoulCycle is intensively marketing itself to investors as more than just a fitness company. "Brand" is mentioned 99 times in its filing for an IPO. It also cites a tech-like user number: "unique riders" (it has "over 300,000).
And with those big revenues come profits: $7.6 million in 2012, $25.3 million in 2014 and $8 million so far this year. Using an adjusted measure of earnings, the company says it has a 35% earnings margin.

The company's massive growth has required little advertising and lots of free press. The company says it spent $2.6 million on advertising between 2012 and 2014. But in 2014 alone, it got 10,000 "unsolicited print and online press placements."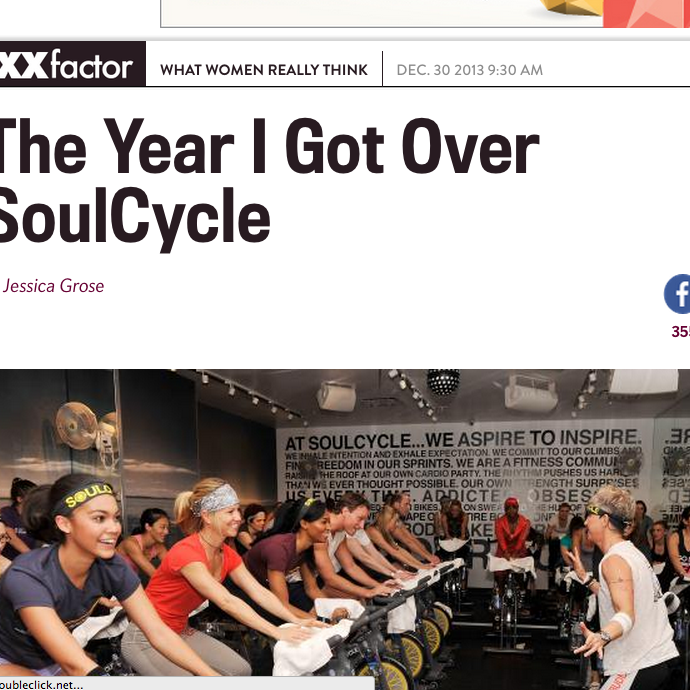 The company is nearly entirely owned by Equinox, but its founders Elizabeth Cutler and Julie Rice were able to cash out in a big way.
In May, the high-end gym chain Equinox expanded its stake in SoulCycle to 97% of its common stock. The company previously owned 72% of SoulCycle's predecessor company.
SoulCycle's two co-founders, who serve as co-chief creative officers of the company, got $90 million payouts along with 2% of the company's common stock, and options to purchase more stock. Rice and Cutler got $1.2 million in salary and bonus in 2014.
The company is highly concentrated in New York, Los Angeles, and San Francisco: 97% of its business came from these three markets in the first three months of this year.
Of the company's 38 studios, only 4 are outside those three areas.
About one in six of SoulCycle's employees are instructors. The company has 1,237 employees and only 212 are instructors.
Of the rest, 869 work in the studios and there 156 corporate personnel.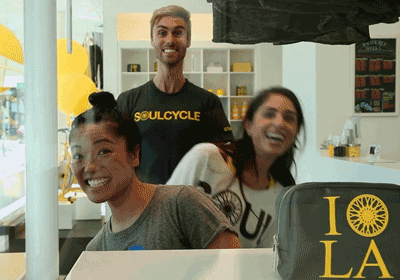 SoulCycle is planning steady growth: after opening 11 studios in 2014 and 13 the year before, it says it is "well-positioned" to open "at least" 10 to 15 new studios for the next "several years."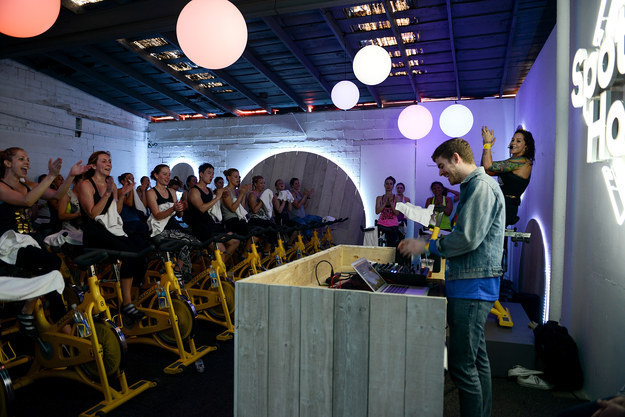 We Aspire to Inspire. Our mission is to bring Soul to the people. SoulCycle instructors guide riders through an inspirational, meditative fitness experience designed to benefit the body, mind and soul. Set in a dark, candlelit room to high-energy music, our riders move in unison as a pack to the beat, and follow the cues and choreography of the instructor. The experience is tribal. It is primal. And it is fun.
Goldman Sachs, Bank of America, and Citigroup are all working on the IPO. "At SoulCycle, our riders feed off the group's shared energy and motivation to push themselves to their greatest potential," the company says.