Shake Shack started out as a hot dog stand in a New York City park and, over 14 years, turned into a global burger chain with a cult-like following in New York, more than 60 locations all over the world, and an IPO in January.
Before the TEDxManhattan "Changing the Way We Eat" conference, BuzzFeed News spoke with Danny Meyer, the fine dining veteran who founded Shake Shack, about what influence the company has had, whether it can expand across the entire country, and his favorite burgers. Here are some of his edited comments.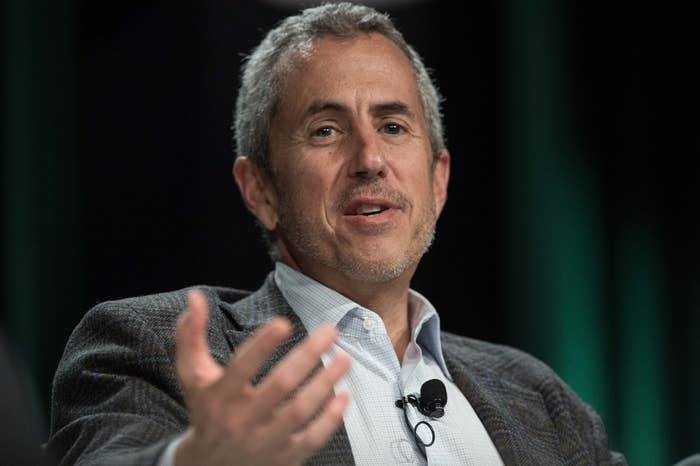 On how Shake Shack (and Chipotle) have influenced the fine dining and fast food worlds.
Shake Shack was an accident; we didn't intend for it to become anything more than a hot dog stand in a hut.
I don't want my answer to come across like we had any idea what we were doing, because we didn't, and there wasn't any plan or intention behind how it might influence other people.
Chipotle deserves the lion's share of credit for inspiring people from the fine dining industry to say that stuff we're doing — that we have to charge 20, 30, 40 dollars for a chef and a sous chef and a pastry chef and a maître d and reservations and bartenders and waiters and flowers and tablecloths — that the world really wants well-sourced, well-prepared food, but occasionally they don't need to sit at a table and be served.
My hope, and I see this happening everywhere, is that restaurants like Shake Shack can inspire other people from the fine dining industry to try their game of taking mission-driven business and taking food to the public and making it more accessible to the people.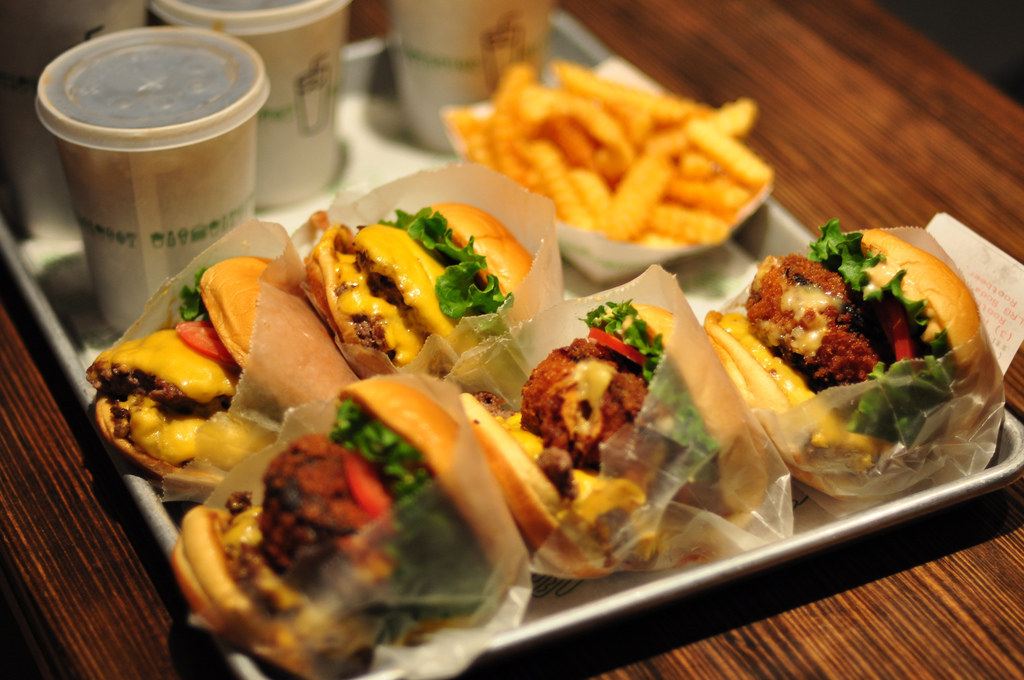 On the West Coast's favorite burger: In-N-Out.
I love it. I think I've made one trip to California in the last 10 years where I didn't go to In-N-Out. I love all kinds of burgers, I love the burger at Union Square Cafe, I love the burger at North End Grill, where's its grilled over wood.
In-N-Out has a localized experience at fast food prices and it way, way upped the fast food game. They never lost sight of hospitality, they never lost sight of cleanliness, they never lost sight of happiness. It's a culture-driven business; it's not my culture, but I'm always happy when I go there.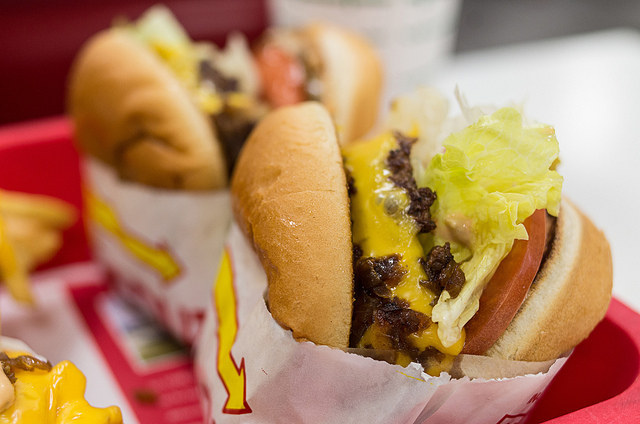 Why sourcing is more important than growth.
Sourcing has to be governor on our growth; we will not grow unless we can get all-natural beef. One of the reasons we hope more and more and more businesses embrace all natural is that is the only way you can convince a farmer to grow cattle all naturally — which costs them a lot more money to — is if they know they have a market for every part of the cow, not just the part Shake Shack wants and not just the parts Chipotle wants. So that's one of the reasons i'm a cheerleader for more companies to join the fight — you have to convince more poultry farmers to have cage-free eggs.
Shake Shack went to the U.K. three summers ago, and the U.K. restricts any type of GMOs from coming into the country. Our buns, which are made in Lancaster County, had GMOs, and we wouldn't go with anyone else's bun. We couldn't find a bun that worked for us other than that one, so Martin's began sourcing flour from Canada that is GMO-free just for us, and we then said, if we can do it for us in the U.K., we can do it for us everywhere. And guess what, we have now started to do it everywhere. Shake Shack has the scale to convince a large supplier that it's worth their while to do things better, and that finds its way to the general market, that's a good thing.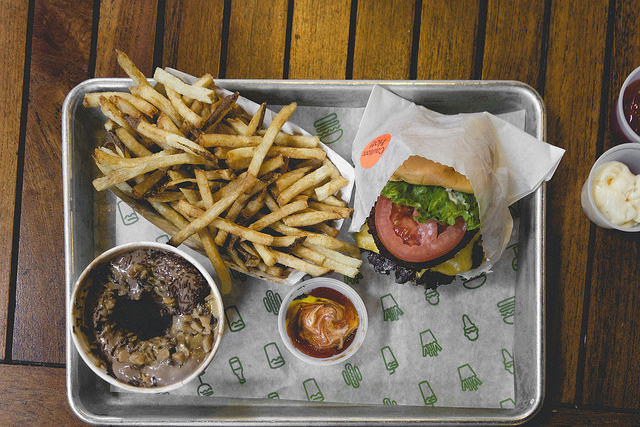 Which companies have created a marketplace for high-quality, accessible food?
Chipotle and Whole Foods, and in a certain respect, Starbucks. I would say Starbucks sourcing is most specific to coffee, but also as a way of life. I think that those three companies really are a tipping point in terms of America having highly successful chains that speak to consumers, care about their communities, care for their employees, and make money for their shareholders.
I think they're listening to what people want, they're listening to what employees want. I do not know enough about the McDonald's customer — my guess is that 99.9% of McDonald's customers are absolutely delighted with what McDonald's is serving. If they wanted something different, perhaps they would be eating somewhere else.
Let's put it this way: If you were a startup and you achieved the size of McDonald's, you'd be pretty thrilled if you had that many customers and that much profit, however you got there. I think that what they're doing has nothing to do with the food movement, and has everything to do with activist investors; they have their own demands. It is really enviable to be that size and tough to be that size.
Can Shake Shack work in the rest of the country? (29 of the company's 36 U.S. locations are in the Mid-Atlantic, New York area, or Northeast.) What about the West Coast? (The only Shack west of the Mississippi is in Las Vegas).
We've seen it work. It's in Chicago, it's doing great in Chicago, it's in Atlanta, it's doing great in Atlanta, it's in the Middle East, it's in Moscow, it does great wherever we plant it, but there's only one New York in the world.
In-N-Out is in Las Vegas. I don't think anyone says we go head to head with In-N-Out. It's so funny, because there are a million more Five Guys in New York. I feel like people who like burgers don't eat one kind of burger. If In-N-Out were in Manhattan, I would absolutely go to In-N-Out — I like good burgers.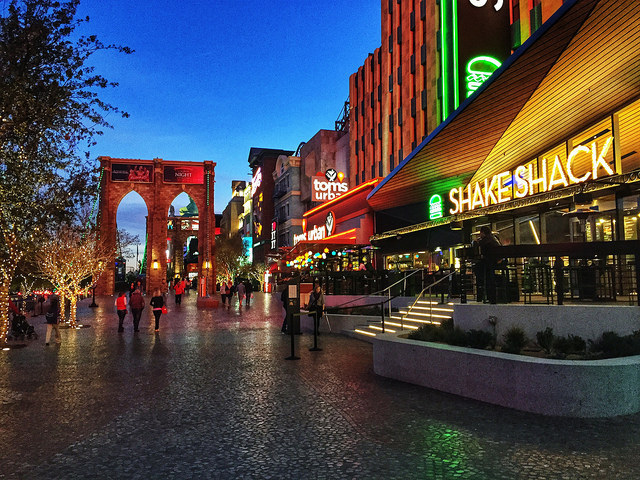 When will Shake Shack return to its origins in New York's Madison Square Park?
We were targeting May, but this winter has just sucked. We've been digging out a whole basement — every time we try to dig it and sink the cement, it fucking snows on the place, or the workers have frostbite. I really, really hope it's going to be before the end of May, but we're going to have to pick up a lot of time.
We're spending a lot of of money; we're building a basement with employee locker rooms and a little baby office. The Shack is 20 feet by 20 feet, all of which will give us an extra 4 linear feet of cooking space, which will make the line move more quickly.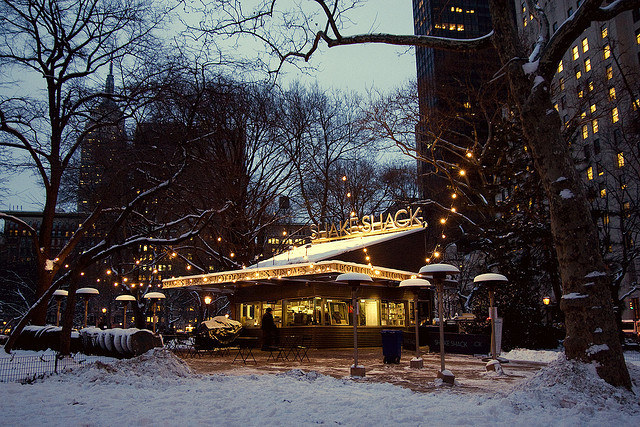 Meyer's responses have been condensed and edited.