Rosneft And Morgan Stanley Scuttle Oil-Trading Sale
A year after Rosneft announced it was going to buy Morgan Stanley's physical oil-trading assets, the deal collapsed thanks to regulatory pressures.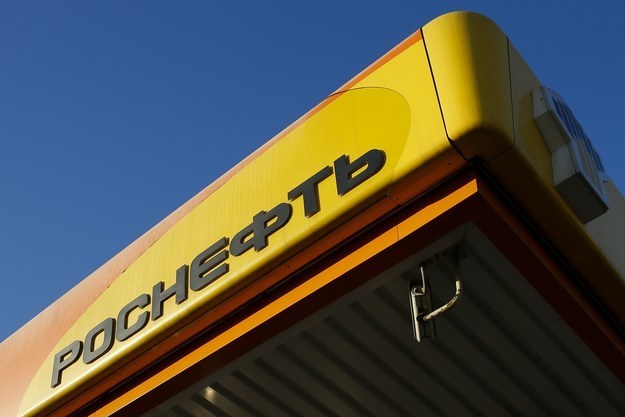 The state-controlled Russian oil giant Rosneft said Monday that it would not buy the American investment bank Morgan Stanley's physical oil-trading business "due to an objective impossibility to complete the deal that has arisen as a result of regulatory clearances being refused," the company said in a statement.
The deal was initially announced a year ago, before Russia annexed Crimea and prompted American sanctions targeted against its corporate and financial sector — including personal sanctions against Putin ally and Rosneft head Igor Sechin that were announced in April. The deal had been submitted for review from the Committee on Foreign Investment in the United States (CFIUS), which approves foreign acquisitions of U.S. businesses for national security risks.
Rosneft did not say specifically that CFIUS scuttled the deal; when asked by BuzzFeed News, Mark Lake, a Morgan Stanley spokesman, pointed to the company's statement on the deal. U.S. Treasury spokeswoman Holly Shulman declined to comment, citing a policy of not commenting on specific CFIUS reviews or even whether deals had been submitted to CFIUS.
Morgan Stanley has been saying for months that the deal was unlikely to close. In October, the investment bank's chief financial officer, Ruth Porat, said during the company's quarterly earnings call, "We're considering alternatives if [the deal] doesn't close," and had said a week before that there were "no assurances" the deal would close.
The deal would have moved about 100 oil traders in the US, UK, and Singapore to Rosneft, as well as oil supplies and contracts to buy, sell, store, and ship oil. The business also holds a 49% stake in a fleet of oil tankers. "Whatever happens, we're going to sell that business," Colm Kelleher, Morgan Stanley's head of securities said at a conference in November. "The company will now consider a variety of options for the unit that take into account the interests of the Firm's shareholders, clients and employees," Morgan Stanley said in a statement today.
Morgan Stanley is shedding the oil business along with other commodities businesses amid efforts to reduce businesses that are asset-intensive, risky, and not always especially profitable. Both the Federal Reserve and the Senate's Permanent Subcommittee on Investigations have critically looked at the physical commodities businesses of large banks, including Morgan Stanley.
Rosneft, one of the world's largest producers of oil, has been hammered both by a massive fall in the price of crude oil and by sanctions that limit its ability to get financing in dollars. The oil giant had to cancel joint projects with Exxon in the Arctic thanks to U.S. sanctions.