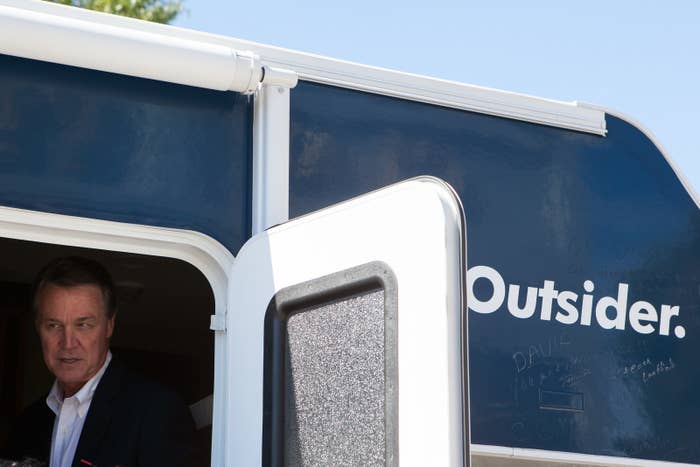 A financial company that has spent generously on lobbying Washington may soon see its bets pay off, as the Congressional Republicans who were among its many beneficiaries work to scrap rules that prevent it from charging customers tens of millions in overdraft fees.

Last week, Georgia Republican Sen. David Perdue introduced a resolution in Congress, alongside other Republicans including his fellow Georgian Johnny Isakson, to throw out a new package of rules for the prepaid debit card industry.

The rules, finalized by the Consumer Financial Protection Bureau in October, include limitations on overdraft fees, which have become a significant source of consumer complaints about the financial industry — and an important revenue stream for Georgia-based financial firm Total System Services, whose NetSpend unit is the country's largest manager of prepaid cards, according to a 2015 financial filing.

The vast majority of prepaid debit cards don't come with overdraft fees, but NetSpend's do, and the fees accounted for 10-12% of its overall revenue in 2016, or $80-85 million, the company told investors in October. Its parent has spent big on lobbying and political donations in a bid to kill the rules: in the last three months of 2016 alone, it spent some $270,000 lobbying Congress.

The company's political action committee has also given its home-state senators Perdue and Isakson $37,500 in campaign contributions since 2010, according to data from the Center for Responsive Politics.
Because prepaid cards are used disproportionately by low-income consumers — NetSpend provides the prepaid cards sold by four of the country's five largest payday loan companies — advocacy groups have pushed regulators to pay close attention to the industry, and to eliminate overdraft fees.
The rules also bring other features of traditional banking services to prepaid cards, like protection from unauthorized charges and requirements for clear descriptions of fees. An estimated 22.4 million people were using prepaid cards in 2014.

Lauren Saunders, associate director of the National Consumer Law Center, said reversing the rules will be an example of "members of Congress that support Wall Street and predatory lenders over working families."
"It is outrageous that Congress may block basic fraud protections on prepaid cards so that NetSpend can keep gouging struggling families with overdraft fees," Saunders said in a statement.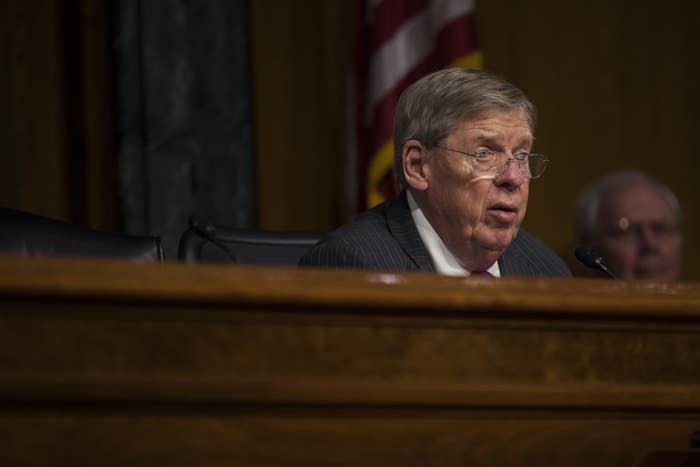 But Republicans are now moving to reverse the rules, using a fast-track process enabled by the Congressional Review Act, in which simple majorities in both houses of Congress can eliminate a recently-finalized regulation, with the president's approval. The Democratic minority cannot block the process with a filibuster, and once the rule is rolled back, regulators are barred from re-introducing a similar one — limiting future regulation both by the Trump administration and those that follow.
Rules can only be reversed this way if their were finalized less than 60 "legislative days" ago, but luckily for Republicans, the Obama era ended with a flurry of new regulations. The Congressional Research Service estimated that rules submitted on or after June 13 of last year are eligible to be thrown out by way of the CRA.
"The stars seem aligned for the CRA to play a much greater role," wrote James Gattuso and Daren Bakst, two regulatory experts at the Heritage Foundation, in a report late last year. "It is a truly target-rich environment and a historic opportunity for Congress to limit the growth of red tape."
The Republican efforts to overturn the rules are part of a years-long dispute with the Consumer Financial Protection Bureau over its budget, structure, and operations, as well as the financial rules it has introduced since the Great Recession. Last month the CFPB levied its biggest-ever penalty on a prepaid card company, ordering Rushcard to pay $13 million in fines and compensation.
Sen. Perdue, a former CEO of discount retailer Dollar General, has been a longtime critic of the CFBP, calling it a "rogue agency" just a few months into his first senate term.

"Since coming to the United States Senate, I've fought to shine light on the CFPB and its activities. If the CFPB wants to continue to impose rules and regulations that impact every American's financial well-being, it must answer to the American people," Perdue said in a statement to BuzzFeed News.
A payment industry lobby group, the Electronic Transactions Association, has been pushing Congress to overturn the overdraft rules, and in December, the group wrote to congressional leaders asking them to "consider including repeal" of the rules via the fast-track CRA process.
Getting rid of the new rule will help "keep costs down and features available," Scott Talbott, the senior vice president of government affairs at the ETA told BuzzFeed News. "While the rule doesn't outright ban overdrafts, it's death by a thousand cuts"
Overdrafts are an important product for the industry to offer, Talbott said, because cash-strapped customers are often happy to pay overdraft fees as an alternative to missing bill payments, which often come with their own set of late fees.
NetSpend is a member of the ETA. A NetSpend spokesperson said in a statement that the company "supports smart regulation of our industry that promotes financial inclusion and empowerment for Americans, including those without access to traditional financial services."