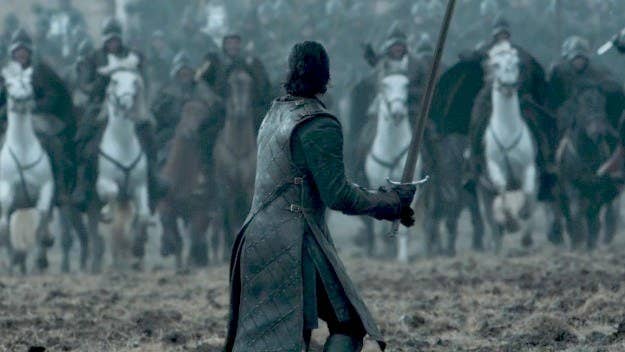 Hillary Clinton is calling for close scrutiny of AT&T's $85 billion attempt to buy Time Warner, the owner of CNN, HBO and Warner Bros, joining a chorus of Democrats and Republicans raising questions about one of the largest acquisitions ever in the media industry.
"We think that marketplace competition is a good and healthy thing for consumers and so there's a number of questions and concerns that arise in that vein about this announced deal," Clinton spokesperson Brian Fallon told BuzzFeed News. "But there's still a lot of information that needs to come out before any conclusions should be reached. But certainly she thinks that regulators should scrutinize it closely."

Less than 24 hours after AT&T announced the deal, the merger is coming under pressure from both sides of the political divide.
Several key figures — including Republican presidential candidate Donald Trump, Democratic vice presidential candidate Tim Kaine, and Democratic Senators Bernie Sanders and Al Franken — have voiced opinions on the deal that range from skepticism to outright opposition.

At a speech in Pennsylvania Saturday, Trump said he opposed the deal before it had even been officially announced.
"AT&T is buying Time Warner, and thus CNN, a deal we will not approve in my administration because it's too much concentration of power in the hands of too few," Trump said, calling the deal "an example of the power structure I'm fighting."
He also said he would not have approved Comcast's 2011 takeover of NBC/Universal, which was the biggest merger between a media distributor and producer so far. (NBCUniversal is an investor in BuzzFeed).
In a statement Sunday, the Trump campaign said he will take aggressive action against media conglomerates like Time Warner, owner of "the wildly anti-Trump CNN," complaining that they "intrude into our personal lives, and in this election, are attempting to unduly influence America's political process."
"Over a hundred years ago, a pro-business Teddy Roosevelt busted up more than 40 oil, railroad, steel and other 'trusts' that were wielding their rapacious monopoly power to gouge consumers and interfere with the efficient functioning of the American economy. Donald Trump will break up the new media conglomerate oligopolies," said Trump senior economic advisor Peter Navarro.
Trump himself was one of NBC's biggest stars as the host of The Apprentice; the TV network cut off its business relationship with him last year because of his controversial comments.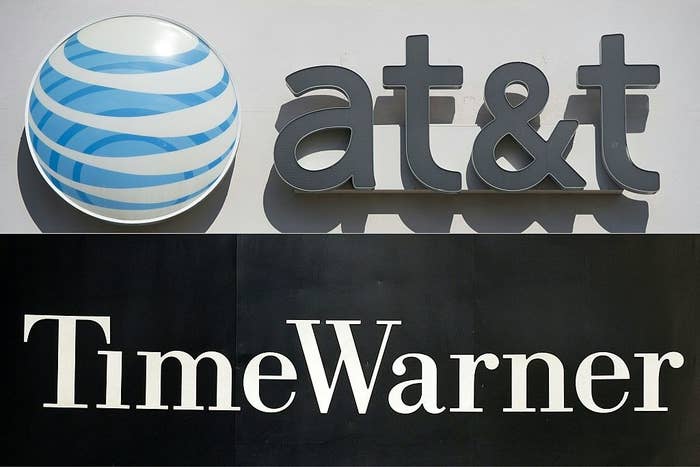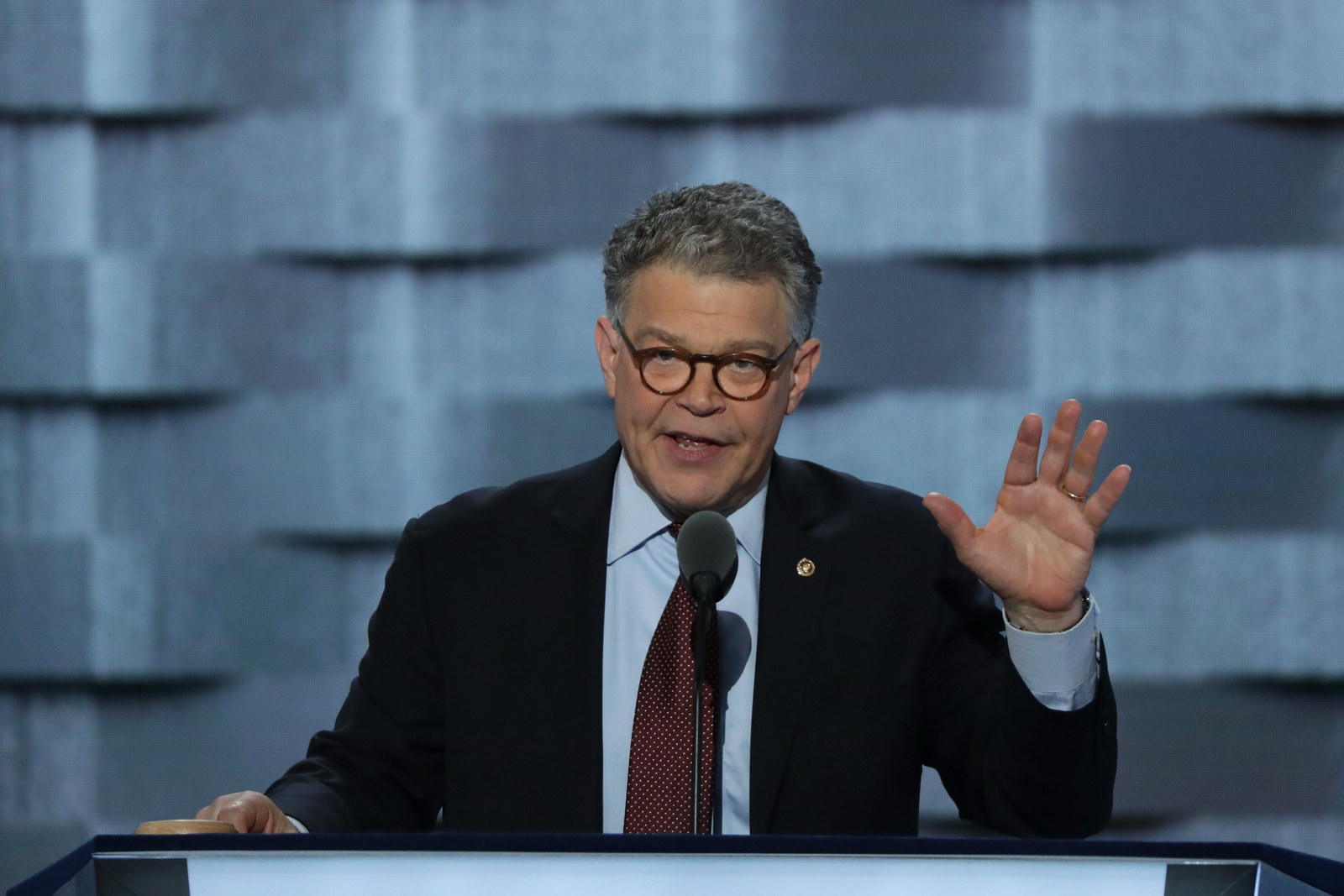 Clinton's vice presidential nominee Tim Kaine expressed some skepticism of the deal Sunday morning on Meet the Press when asked about Franken's comments.

"I share those concerns and questions. We've got to get to the bottom of them," Kaine said. "And less concentration I think is generally helpful, especially in the media. But this has just been announced, and I haven't had a chance to dig into the details. But those are the kinds of questions that we need to be asking."
More pressure is likely to come from the left of the Democratic party. "The Administration should make it crystal clear that the disastrous AT&T/Time Warner merger is dead on arrival," tweeted Warren Gunnels, Bernie Sanders' policy director. Sanders himself later made his opposition clear.
Senator Elizabeth Warren will also be closely watched for her response to the proposed deal.
The Massachusetts Democrat is an advocate of more aggressive antitrust enforcement, and gave a speech in July where she lambasted the type of conditions regulators have put on big mergers, including Comcast's 2011 deal with NBC/Universal, saying they "don't work."
Both the ranking Republican and Democrat on the senate committee tasked with reviewing the deal said on Sunday they were preparing to "carefully examine" the proposed acquisition.
"We have carefully examined consolidation in the cable and video content industries to ensure that it does not harm consumers," Sen. Mike Lee (R) and Sen. Amy Klobuchar said in a joint statement. "An acquisition of Time Warner by AT&T would potentially raise significant antitrust issues, which the subcommittee would carefully examine."