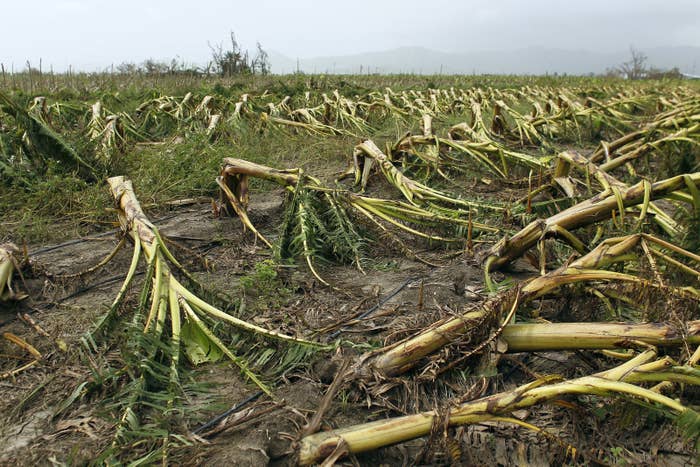 A New York–based hedge fund, Aurelius Capital, that owns about $470 million worth of Puerto Rican bonds is still looking to argue in court in November that the board overseeing the island's massive bankruptcy is unconstitutional — meaning that Aurelius should be paid back more promptly — despite the government's fiscal situation looking even worse following the devastation of Hurricane Maria.
Another group of bondholders is taking a more constructive route: It has offered to lend Puerto Rico's bankrupt electric utility, Prepa, $1 billion so that the utility can request more funds from FEMA for reconstruction. In return, those bondholders would give up $1 billion of their current bonds for $850 million of new ones that had higher priority for repayment from the utility. That case is also working its way through federal court.
Other than the loan offer to Prepa — which needs to be approved by a judge — the hedge funds and other financiers that own billions of dollars of the island's bonds have largely stayed mute throughout the still-unfurling humanitarian disaster on the island. Before Hurricane Maria struck, the bondholders had been haggling for every last penny they could get through a court-governed bankruptcy-like process that was set up through a law passed earlier this year called Promesa.
Now, the devastation caused by Maria will likely reduce even further the amount of money that government can make available to the debt holders — and its willingness to make repayment a priority, given the myriad urgent needs.
For the bondholders hoping to get some percentage of what they say they're owed, "the scale of the likely loss has gone up," Brad Setser, a former Treasury Department official who is now a senior fellow at the Council on Foreign Relations, told BuzzFeed News. S&P's index of Puerto Rico bonds has declined almost 7% this month.
Puerto Rico has about $70 billion in debt, split among many different entities. The government has sought to protect its ability to pay for "essential services" while still trying to reach a deal with bondholders through a court-governed process set out under Promesa.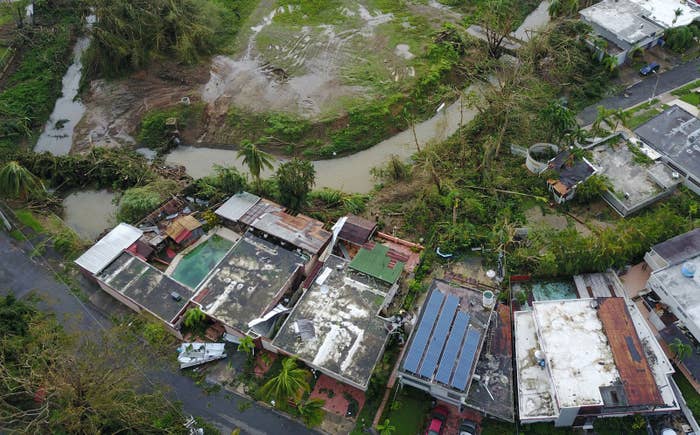 Aurelius Capital's dispute with the Puerto Rican government goes back years, from when it laid out a plan for severe spending cuts to free up more money in debt services. The fund sued in August to get Promesa — the law that allowed Puerto Rico to file for a version of municipal bankruptcy — declared unconstitutional because members of the board that oversees Puerto Rico's finances were not approved by the Senate, in what it claimed was a violation of the appointments clause of the US Constitution.

A representative of Aurelius declined to comment on whether the fund's position has changed because of the storm. Lawyers representing Aurelius in its litigation over Promesa did not respond to requests for comment. Spokespeople for the greater group of bondholders did not respond to a request for comment.
The constitutional claims are among many playing out in front of Laura Taylor Swain, the federal judge overseeing Puerto Rico's case, which is being heard in San Juan and New York. Judge Swain said earlier this month that the court would start hearing arguments as soon as `Nov. 15.
An adviser to the bondholders who made the loan offer to Prepa, Stephen Spencer of the investment bank Houlihan Lokey, did not respond to a request for comment, but told Bloomberg News: "We hope that this capital commitment will provide bridge financing and matching funds as required by FEMA legislation while supporting the commonwealth's recovery." The Oversight Board said in a statement to Reuters that it "appreciated" the bondholder offer. The Board did not respond to a request for comment from BuzzFeed.

The bondholders argue that the loan would let the utility put up enough money to be eligible for matching funds from FEMA of between $3 billion and $9 billion, according to the New York Times.
The utility, Prepa, filed for its own version of bankruptcy in July and has about $9 billion in debt. Its bonds have recently traded at 47.45 cents on the dollar, up from around 43 cents earlier this week. Any deal would need approval from the court overseeing Prepa's bankruptcy as well as the Puerto Rican government.
The storm has also had direct logistical effects on the court process itself. Judge Swain Wednesday that a hearing scheduled for Oct. 4 would be pushed back indefinitely, while another oral argument would take place that same day New York City.
"In light of the extraordinary conditions in San Juan and until further notice, these adjourned hearings will take place in New York; every effort will be made to facilitate viewing from the San Juan courthouse," Swain said.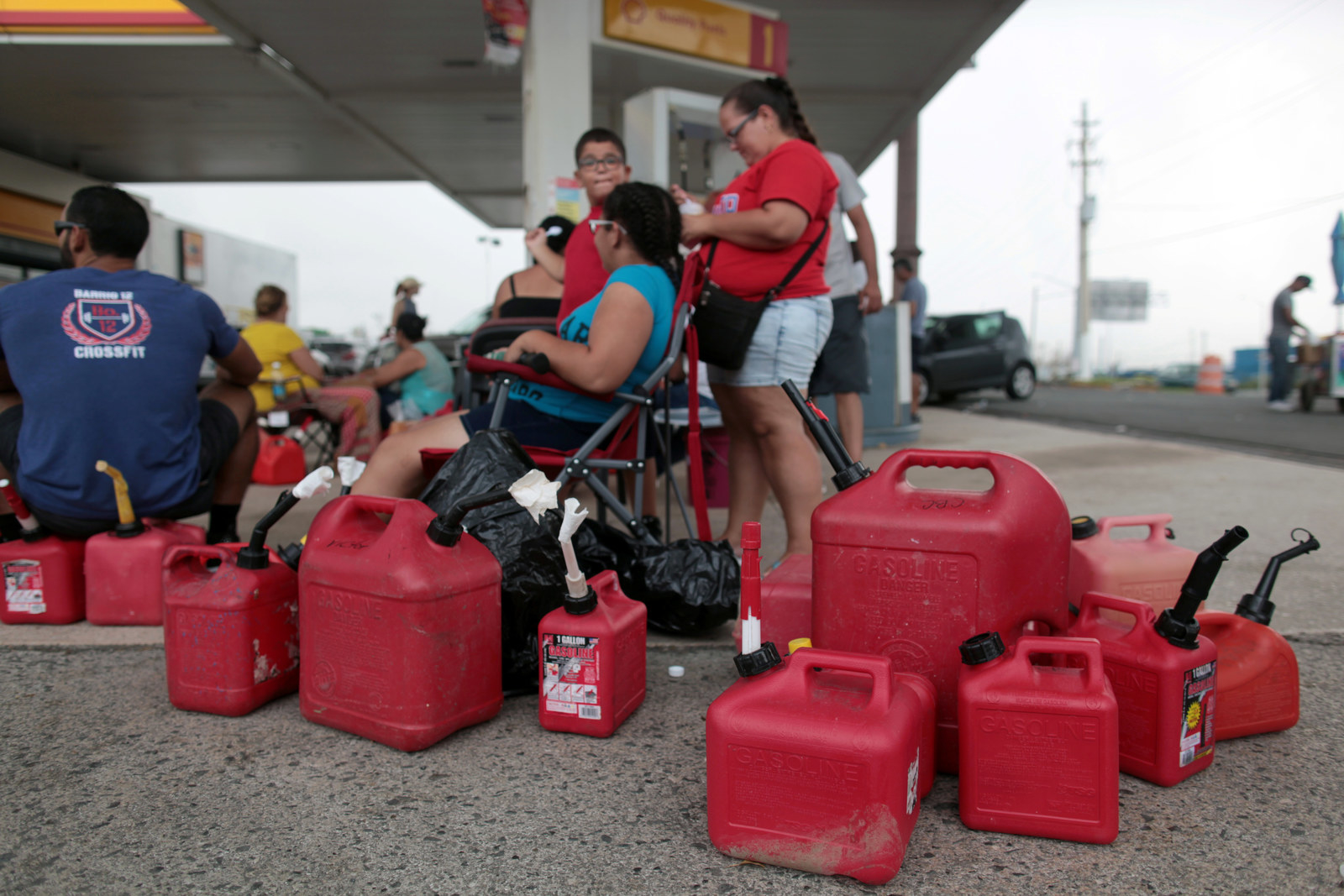 This potential delay in some court hearings does not mean any immediate changes for the bondholders, whose payments are already suspended while they try to work out a deal with the government in court.

One lawyer said in a filing Tuesday that his client, the city of San Sebastian, would likely not be able to continue paying him and that his own office did not have power or water, and that his only way to stay in contact with the court was a weak internet connection in his apartment building.

Any future disputes over bond repayment will likely be over an even smaller pool of money — unless the investors can get their hands on funds that come from the federal government for recovery and reconstruction.

"The financial strain resulting from the storm is expected to weigh on bondholder and bond insurer recovery, absent the receipt of extraordinary financial support," the ratings agency Fitch said Wednesday. "Initial outlays and the funding needed for full restoration could drain meaningful resources earmarked to aid debt restructuring."
"The Oversight Board and Governor will have to address the revenue shortfall that is almost sure to materialize over the next several months," Setser told BuzzFeed News. "There will have to be significant adjustments to the fiscal plan."
The island's federal oversight board will meet on Friday, the Wall Street Journal reported, and could update its fiscal plan. The Board did not respond to a request for comment from BuzzFeed.
But in the immediate term, the bondholders are likely far more concerned with how their court cases will play out than Puerto Rico's government is right now. "The government is not going to focus on this," Setser said. "They need to focus on water, food, and making sure the hospitals have fuel and generators."