Puerto Rico Governor Calls For "Shared Sacrifices" As Debt Crisis Looms
The island is in deep economic trouble, and its leader has said it is unable to pay back its $72 billion in debt.
Alejandro Garcia Padilla, the governor of Puerto Rico, told the New York Times on Sunday that the island's $72 billion in debt "is not payable," admitting for the first time that Puerto Rico will have to somehow reduce its massive debt load.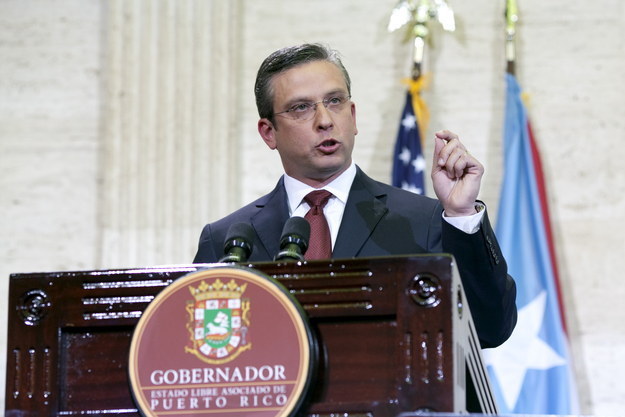 Despite being a Commonwealth whose citizens don't pay U.S. income tax, Puerto Rico is, for financial purposes, very similar to a U.S. state.
That means it has no provision for declaring bankruptcy, and it funds its government by issuing bonds in U.S. dollars. Its debt has long been gobbled up by individual and institutional investors in the U.S. because income earned from the bonds is tax free, much like the bonds issued by U.S. municipalities.
But while municipal bonds are only exempted from state and local taxes in the state where the bond is issued, all American investors get state & local exemptions for Puerto Rican bonds.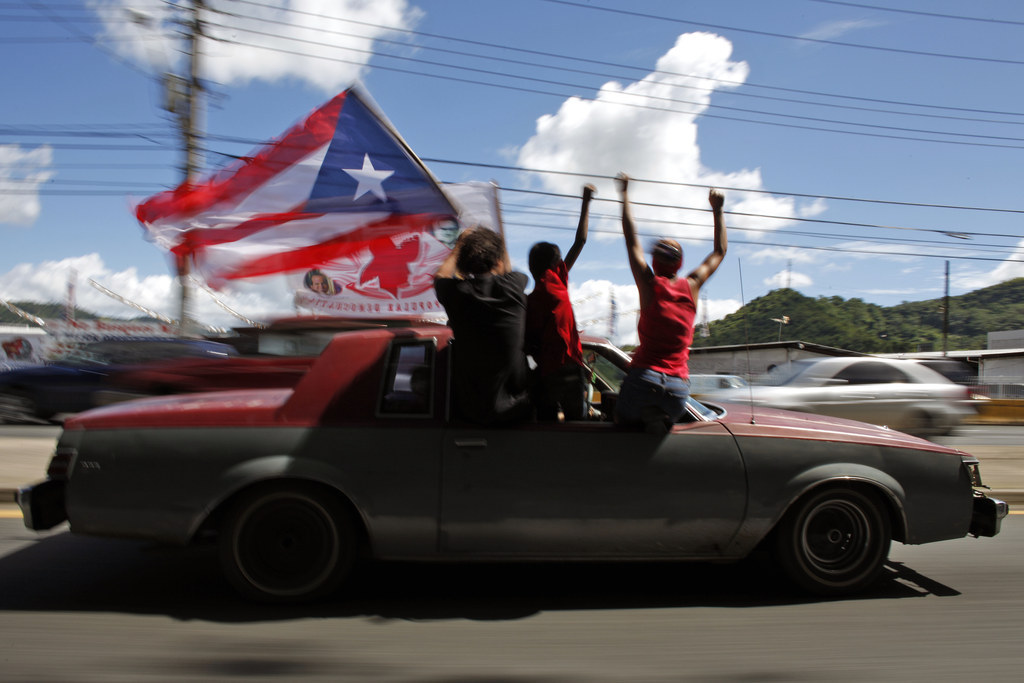 It means Puerto Rico has been able to borrow a lot of money. It now has $72 billion in government debt, with a population of 3.6 million and GDP of just over $100 billion.
New York, by contrast, has a population of about 20 million, a GDP of about $1.3 trillion, and $54 billion in outstanding debt.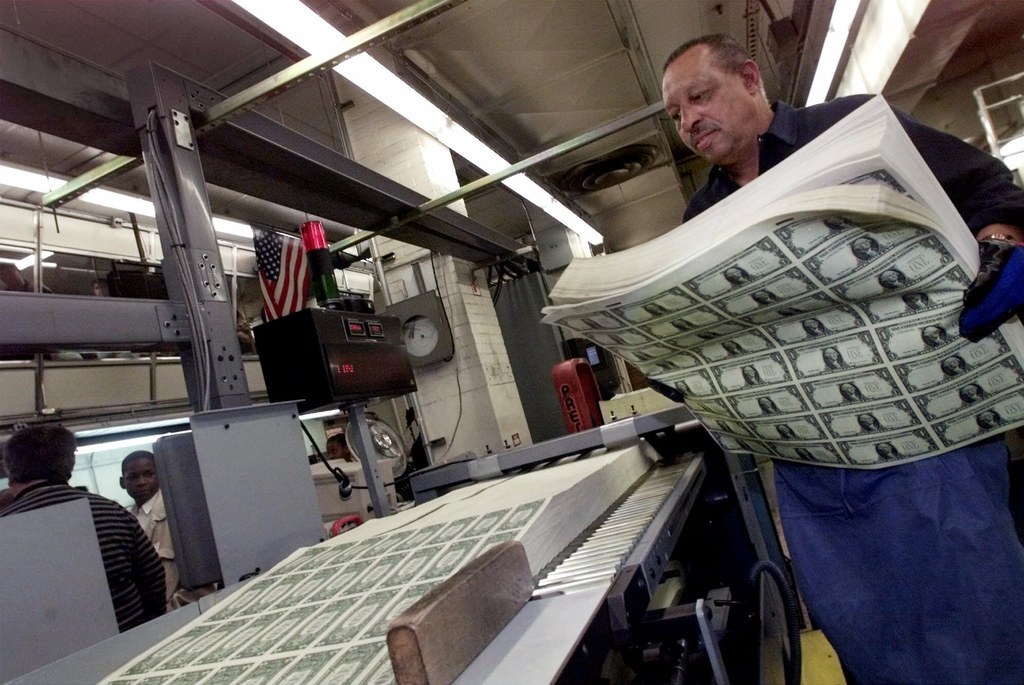 The Puerto Rican governor's comments sent a shock through the Puerto Rican debt market.
Puerto Rican bonds issued last year that will mature in 2035 are now trading for 68.5 cents on the dollar, down from over 78 cents on the dollar on Friday.
But don't expect a federal bailout of the island. "There's no one in the administration or in D.C. that's contemplating" such a thing, the White House said today.
Instead, spokesman Josh Earnest said the U.S. Treasury is working with Puerto Rican authorities to identify options for federal assistance, much like it did with Detroit.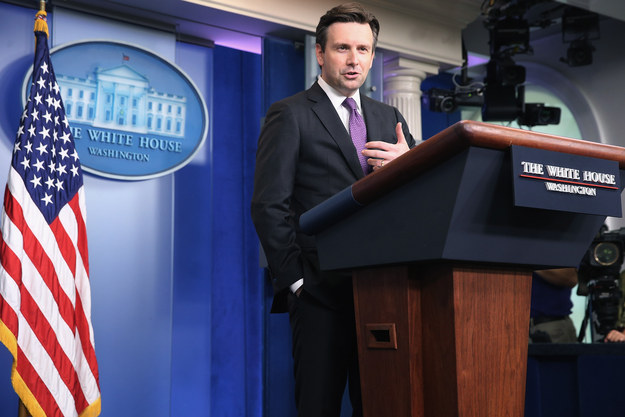 The island's economy has been in dire economic straits for almost a decade, after a tax incentive for American companies to manufacture in Puerto Rico expired in 2006.
Then it was then battered by the recession, and unemployment rose to nearly 17%. Since then the unemployment rate has fallen, but it's still above 12%.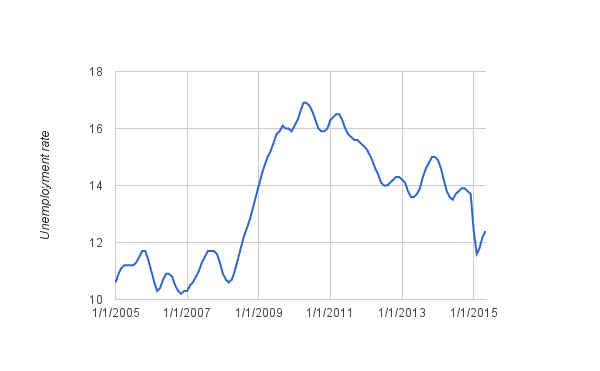 According to a report prepared for Puerto Rico's government, while its debt burden compared to the size of its economy isn't terrible by national standards, the debt pile will only grow as the economy stagnates.
And the report showed investment has crashed, mostly driven by the island's housing downturn.
While American municipalities have gone through bankruptcies before — most famously, Detroit — Puerto Rico is not legally able to do so.
The island's constitution says it has to pay its general obligation debt before anything else. No U.S. state has defaulted on that kind of debt "in living memory," the government report said.
Any solution to the country's debt would also have to find a way to boost the economy, which the government's advisers expect to continue to shrink absent a change in policy.
Making things even worse: Puerto Rico's population has shrunk throughout the downturn.
More young people are leaving the island in search of work, which makes it even harder for the economy to grow, and lessens the government's tax base.
In a speech today, Garcia Padilla said Puerto Rico and its bondholders must make "shared sacrifices."
He said that he will try to get debt holders to agree to a "negotiated moratorium" that will postpone debt payments for "a number of years."
He also said Puerto Rico will propose a restructuring plan that combines tax and spending changes along with policy changes to spur more economic growth.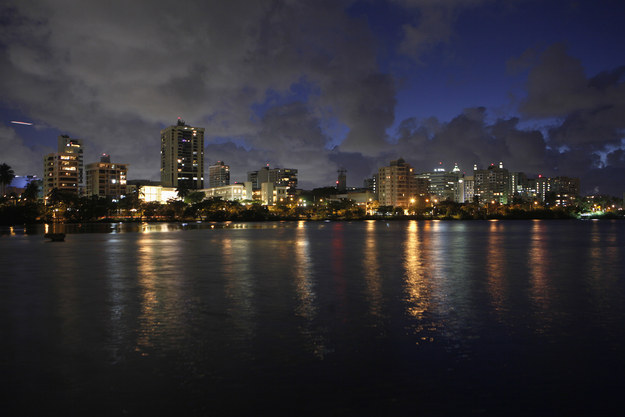 "Puerto Rico faceshard times," the government report said. "Structural problems, economic shocks and weak public finances have yielded a decade of stagnation, outmigration and debt. A crisis looms."