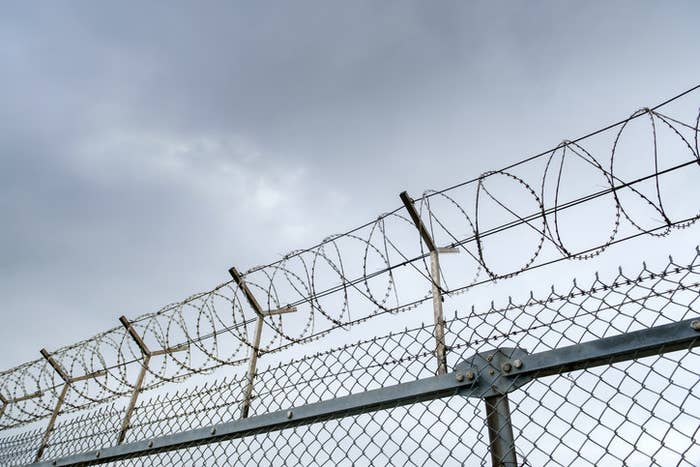 The stocks of publicly traded private prison companies are soaring early Wednesday in the first day of trading following Donald Trump's shocking electoral victory.

Many traders seem to expect a Trump administration to reverse the Obama administration's August decision to not use privately run facilities to house federal prisoners, or to expand these companies' involvement in immigration detention.
Shares of GEO Group are up over 17.5% to $28, while shares of CCA (Corrections Corporation of America) are up 34% to $19. The companies' shares had fallen at least 35% on the day DOJ announced its policy change this past summer.
Analysts at Compass Point called for-profit prisons a "clear beneficiary" of a Trump administration. The companies were "were likely to face negative headlines and persistent contract uncertainty under a Clinton White House," but the analysts predicted that a Trump administration would be "more supportive given its focus on immigration and crime."
In the 2014 fiscal year, the federal Bureau of Prisons spent $639 million on private prisons, according to a DOJ Inspector General Report. "Disturbances in several federal contract prisons resulted in extensive property damage, bodily injury, and the death of a Correctional Officer," the Inspector General said.
Although the policy change only affected around 22,000 inmates in private prisons contracted by the federal government, it was widely seen in the markets as a sign that public policy had broadly turned against the companies' operations and further growth.
Following the DOJ policy change, CCA rebranded from "Corrections Corporation of America" to CoreCivic, which it said stood for "Solving tough government problems; a strong sense of service."

While the companies are best known for operating prisons, they have been long criticized by activists for their role in immigration detention and monitoring.
"A key factor underlying the explosion in the number of immigrants in custody is the expanded role of for-profit prison companies in the US immigration detention system," the liberal think tank Center for American Progress said in a report late last year.

CCA got a $1 billion contract in 2014 to build a facility to house Central American migrants in South Texas, while GEO Group bought a company in 2011 that had a contract with Immigration Customs and Enforcement to monitor and supervise people who are released from detention by ICE, frequently with ankle bracelets. "Immigrants in these programs must frequently report to an ICE Enforcement and Removal Operations field office, wear an ankle bracelet, or both, severely restricting their mobility," the CAP report said.