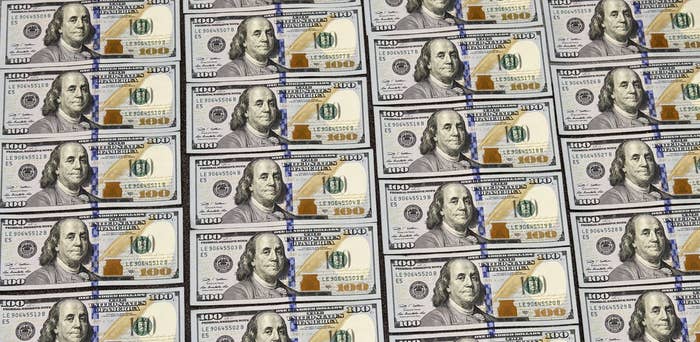 Avant, the almost three-year old year old online lender that was once known as AvantCredit, is the latest startup financial services company to be valued at over $1 billion by private investors.
The company said today that it would raise $325 million in equity from investors, with the deal being expected to close in the middle of October. This latest round would value the company at $1.975 billion. News of the round was first reported by Fortune.
Avant largely makes unsecured personal loans to people with credit ratings that are better than subprime but below superprime — a niche it says the fast-growing online lending industry has overlooked. Companies like Prosper and Lending Club, which make mainly personal loans, tend to focus on lenders with very good credit.
Prosper has been valued at $1.9 billion in its latest valuation, while SoFi, which started out refinancing student loans, has been valued at $4 billion. At just shy of $2 billion, Avant fits between the two.
Avant mostly lends to borrowers with credit scores between 580 and 720, "the 45% to 50% of consumers who are not subprime and superprime," Al Goldstein, Avant's 34-year old cofounder told BuzzFeed News.
The loans have annual rates of between 9% and 36%, and Goldstein say they could eventually get as low as 5% to 6%. The average loan size is $8,000, but can get as high as $35,000.
The latest round of funding includes existing investors like RRE Ventures and Tiger Global Management, along with the venture capital General Atlantic, which lead the round (General Atlantic and RRE are investors in BuzzFeed). Avant changed its name from AvantCredit in April.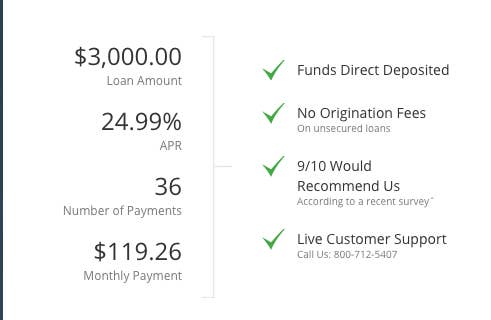 Avant's focus on so-called near-prime borrowers puts more pressure on its underwriting software, which use over 1,000 attributes to figure out whether an applicant is likely to repay what they owe. The company also needs to pay close attention to loan servicing, which is done entirely in house rather than outsourced. Avant doesn't charge any fees on its loans and keeps about half of them on its own balance sheet, selling the rest to investors.
"We have skin in the game," said Goldstein, a former investment banker and real estate investor. "We take on the same kind of risk as our partners and marketplace participants."
Lending Club, the publicly traded online lender, sells off its loans to individual and institutional buyers, charging between 1% and 5% in origination fees.
Avant's massive funding round comes at a time when big online lenders are able to raise money at high valuations from private investors, but are losing favor in the public markets. Lending Club, which went public in late 2014, is trading at around $13.50, below its $15 IPO price, while OnDeck, which makes loans to small businesses, is trading at less than half its $20 IPO price.
"Lending Club is below its IPO price, but trades at rich valuation, it still is valued at an attractive price," Goldstein said. "We're very different, we're growing much faster, we have a very broad focus and a larger subset of consumers."
Because Avant keeps so many of its loans on its balance sheet instead of selling them off, it needs new money to grow. The company has raised over $650 million in equity and over $1 billion in debt; it has arranged to sell $1.8 billion in loans to investors.
Avant has originated $1.7 billion in loans this year, "faster than any marketplace platform," Goldstein says. Prosper has originated $4 billion in loans in nine years (although nearly all those loans were made after 2012). Goldstein says Avant is looking to originate at least $4 billion next year and says the company is cash-flow positive and will be profitable going forward.
Jonathan Korngold, a managing director at General Atlantic who will join Avant's board, said that all this growth is happening even as underwriting has gotten more conservative thanks to the company's credit algorithms. "Despite having accelerated growth at scale, Avant's loan chargeoffs and credit defaults have fallen precipitously over the past few years due to the company's stringent underwriting standards."
The boom in online lending has come as the economy has grown steadily and unemployment has remained low, making it easier for borrowers to pay back their loans.
Goldstein said Avant's no-fee model, which keeps a sizable portion of loans on its books, creates more incentive to be careful in choosing who to lend to. "We're not going to originate for the sake of originations," he said. "The key to managing cycles is at some point you have to slow down, you have to manage your risk."