Online Investment Advisor Wealthfront Raises $64 Million
The money, on top of $65.5 million Wealthfront has already raised, gives it $100 million in cash. The war chest will be put to good use in a battle with some of America's financial giants.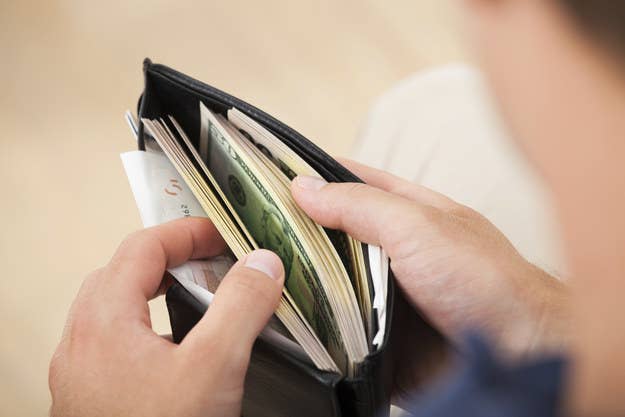 Wealthfront has another $64 million to fight off Charles Schwab and any other big brokerage or advisor that wants to get into automated online investment advice. The Silicon Valley startup that's become a favorite among cashed-up technology workers announced Tuesday morning that it has raised a new round of funding, with a new lead investor, Spark Capital.
This latest round makes Wealthfront the most richly funded of the new wave of online investment advisors that create portfolios, adjust them over time, and optimize for taxes all using software rather than humans. It's also one of a number of well-funded startups in the broader financial technology sector, as software starts to slowly creep its way into an industry where large chunks of work are still done by hand and where relationships reign supreme.
Wealthfront constructs a portfolio out of 12 different asset classes (different types of stocks, bonds, commodities, and real estate) based on an investor's risk tolerance. It automatically adjusts its balance over time using theories derived from academic finance about how to best allocate investments.
"The capital gives us the independence and freedom to focus on the client," Wealthfront chief executive Adam Nash said in an interview with BuzzFeed News. Wealthfront, unlike other finance startups, has raised its money from individuals in the tech industry — early investors included Yahoo's Marissa Mayer and Quora founder and former Facebook chief technical officer Adam D'Angelo — and well-known venture capital firms like Index Ventures, Greylock Partners, and Benchmark, rather than the asset managers, private equity firms, and banks that have started investing in Silicon Valley.
"This was an opportunity that gives us a balance sheet to ensure we don't take money that would give us conflicts," Nash said.
Re/code reported, citing an anonymous source, that the new round valued the company at $700 million.
Wealthfront has been growing quickly, hitting $1 billion in assets under management in June despite starting with just over half a billion in the beginning of the year. The service only launched at the end of 2011. In just a few months since the June milestone, assets under management have grown to more than $1.5 billion.
Nash said that Wealthfront wasn't looking to raise money, and the company said that it hasn't spent any of the $35 million that it raised in April. Instead, Spark (an investor in Twitter and the upstart IEX stock trading venue) wanted to get involved with the company, and "one of the unfair benefits that the leaders in a new category have is that it always has access to capital," Nash said.
Jeremy Philips, the lead investor for Spark and a former News Corp executive, was a client before his firm committed the capital to Wealthfront, which isn't surprising, because Wealthfront has caught on the strongest with its fellow technology companies. Nash, who was an executive at LinkedIn before he joined Wealthfront, said the company doesn't have a sales force (although it does advertise heavily online) and most of its new customer come from referrals from current customers. "We share Wealthfront's long-term vision to give everyone, not just the wealthy, access to sophisticated financial advice," Philips said in a statement.
And those customers are young and often work in technology. More than 60% of its customers are under 35 and the average account size is around $90,000. At the data analysis giant Palantir, employees can get the .25% fee Wealthfront charges covered by the company as a benefit, while Twitter employees can use Wealthfront to sell down their Twitter stock automatically over time so they're not overexposed to one large holding.
The funding announcement comes one day after Charles Schwab, a giant in investment advising and brokerage, said it will roll out an automated online investment service called Schwab Intelligent Portfolios. The new service, like Wealthfront, will construct portfolios and rebalance them and sell assets automatically to harvest tax benefits, but without any advisory fees.
"We spent a few years telling people that the future of individual investing is automated," Nash said. "The thing about the Schwab announcement is that it just confirms that fact that everyone is going to do this."
Schwab's advisory fee of zero is lower than Wealthfront's .25% of assets — although it hasn't released details that would allow for a direct comparison — but Nash says that since it's been software-based and automated from day one, it will have superior focus on its product. "The history in technology shows there's a huge value in leadership for a new entrant that leads into a market and innovates in it," Nash said.
Nash also said that Wealthfront is intensely focused on younger investors, whereas Schwab's large existing customer base is concentrated among baby boomers: "Schwab's average customer is in their fifties. We designed our entire service around what millennials are looking for."
Alison Wertheim, a Charles Schwab spokesperson, confirmed this number but said that "with millions of clients there is quite a wide spread so averages don't really mean much."
"We don't believe we'll kill Charles Schwab," Nash wrote in a blog post. "It is a great company, albeit focused on a different customer - the baby boomer. We do believe, however, that we'll force Charles Schwab to become even better."