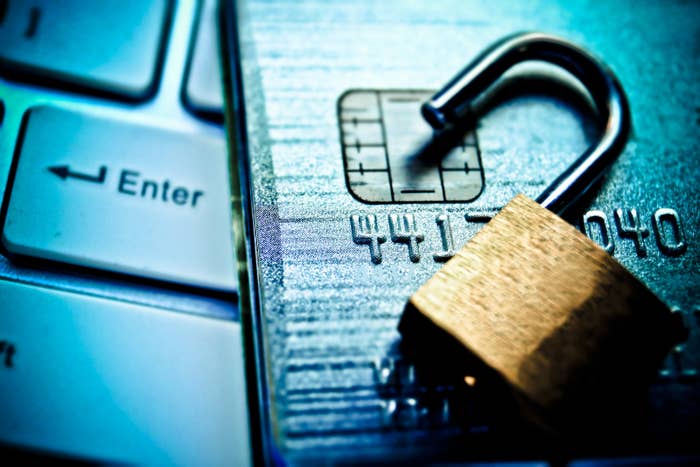 "I would have never thought that credit freezes are worth the hassle for us," Liz Weston, a financial planner and columnist at NerdWallet, told BuzzFeed News. "But at this point it's the prudent course."

The credit bureau Equifax disclosed Thursday that a massive hack had exposed the personal information of up to 143 million people, which would be about two-thirds of all credit card holders, according to Chi Chi Wu, an attorney at the National Consumer Law Center.
"There are so many entities who need to check your credit: when you're renting an apartment, getting insurance, a new cell phone, utilities," Weston said. "But at this point the breach is so great" that taking measures to safeguard your identity is worth it.

Requesting a credit freeze prevents thieves from using your identity to get loans or credit cards in your name, even if your personal information was compromised by the hack. You essentially pay to bar each of three credit reporting agencies — Equifax, TransUnion, and Experian — from providing a credit report without both your explicit permission and a personal identification number (PIN) that temporarily lifts the freeze. (Freezes do not affect financial institutions or companies you have an existing relationship with, only new ones.)
A consumer has to pay to institute the freeze with each of the three agencies -- which typically costs around $10 -- as well as to lift the freeze each time, which is why people don't tend to get them until after they've been the victim of a major breach or identity theft.

"We think it's a good idea for anyone who's concerned about ID theft especially in light of this breach," Wu said.
Here's how you freeze your credit:
You need to request a freeze with each reporting agency (Experian, TransUnion, Equifax), which will ask you to submit your information online, which can include your full name, address, past addresses for two years, email address, a copy of a government ID, a bill, and Social Security number. If you have a police report that entitles you to a free freeze, it may need to be submitted in writing.

You will then be issued a PIN from each reporting agency that you will need to use to lift the freeze in the event that you want someone to look up your credit report
This PIN is incredibly important — credit checks are necessary to get a loan, credit card, cell phone, or apartment while you have freeze instituted — and should be kept somewhere secure, like a password manager.
Freezes can be lifted online or over the phone with the agency that is being used to look up your credit report.
"The types of stolen information, particularly Social Security numbers and dates of birth, can be used to commit new account identity theft against everyone whose info was breached. This means bad guys could open fraudulent credit accounts and rack up tons of debt in your name," Mike Litt, the consumer program advocate at the US Public Interest Research Group, a consumer group, said in a statement.
Equifax is offering a free service, TrustedID Premier, for one year to those affected by the breach, but this only provides a "lock" for Equifax (it merely monitors your information with all three agencies, alerting customers after suspicious activity has occurred). "A credit freeze with only one bureau is incomplete protection," Litt said. Consumer experts recommended getting a freeze with all three agencies.