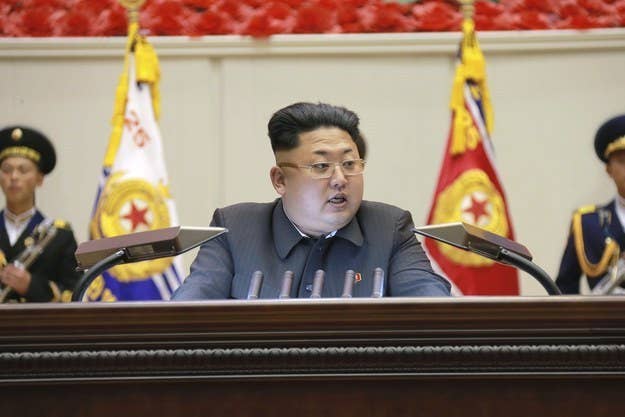 The North Korean government denied Sunday it had a role in the hack of Sony Pictures Entertainment in a statement by the National Defense Commission.
"We do not know where in America the SONY Pictures is situated and for what wrongdoings it became the target of the attack nor we feel the need to know about it," the statement, published by the Korean Central News Agency said. KCNA Watch, a news service that tracks North Korea, published an English translation of the statement.
Many have speculated that North Korea was behind the devastating cyber attack, which included leaking several Sony films on filesharing networks as well as the release of several thousand current and former Sony employees' personal and financial information. An FBI warning sent last week to private companies said that some of the software in malware which deletes all data on a computer and then prevents it from rebooting was written in Korean.
The North Korean government had already protested the upcoming Sony film The Interview, which stars James Franco as a celebrity journalist who attempts to assasinate Kim Jong Un. A detailed line-item budget of the film was included in the latest batch of leaked doucments. In July, a North Korean government spokesperson said releasing the film would be "the most undisguised terrorism and a war action." After the initial hack, a spokesperson told the BBC to "wait and see" after he was asked in North Korea was involved in the attack.
While North Korea denied a connection to the hack, it did not back down from harshly criticizing the film, Sony, and the U.S. government. "But what we clearly know is that the SONY Pictures is the very one which was going to produce a film abetting a terrorist act while hurting the dignity of the supreme leadership of the DPRK by taking advantage of the hostile policy of the U.S. administration towards the DPRK," the statement said.
Some Sony employees received an email on Friday from the "Guardians of Peace" that threatened them and their familes. The North Korean statement today said: "The U.S. should also know that there are a great number of supporters and sympathizers with the DPRK all over the world as well as the "champions of peace" who attacked the SONY Pictures."
Meanwhile, Franco made light of the Sony hacking during his turn as host on last night's "Saturday Night Live."