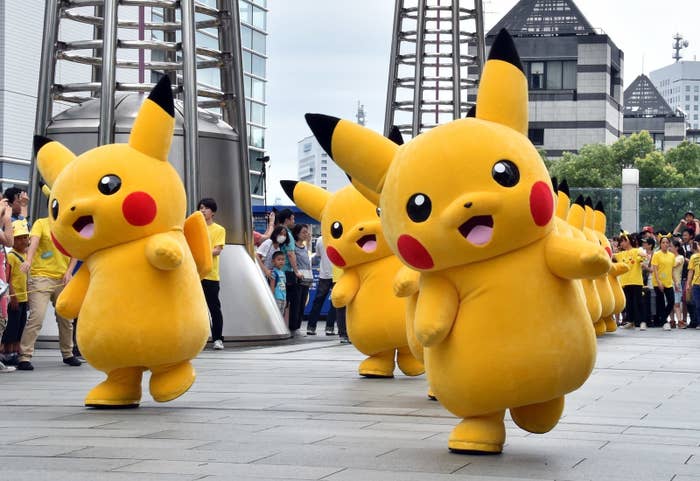 Sony makes PlayStations; owns a giant movie studio; runs one of the world's biggest record companies; makes TV shows and consumer electronics like cameras, smartphones, and televisions; and produces medical equipment. Nintendo, which makes gaming consoles, has a one-third stake in the Pokémon parent company and an undisclosed stake in the company that's developing Pokémon Go. And now Nintendo is the more valuable company.

With Pokémon Go reported to be launching in Japan on Wednesday, Nintendo's stock soared another 14% today; it has more than doubled in value since July 6, the day the game launched. Nintendo is now worth about $42 billion, well above Sony, which is valued at just over $38 billion.
Nintendo's stock has been rampant since Pokémon Go launched.

It's not just Nintendo stock that's caught up in the Pokémon craze. McDonald's Holdings, the Japanese unit of the global burger chain, had its stock rise over 5% in Japan on Tuesday after news that it would sponsor Pokémon Go's launch in its home country, TechCrunch reported, by turning its locations into "gyms" for use by players. It has also been offering Pokémon-themed Happy Meals, and the stock is up over 11% in the last five trading days.