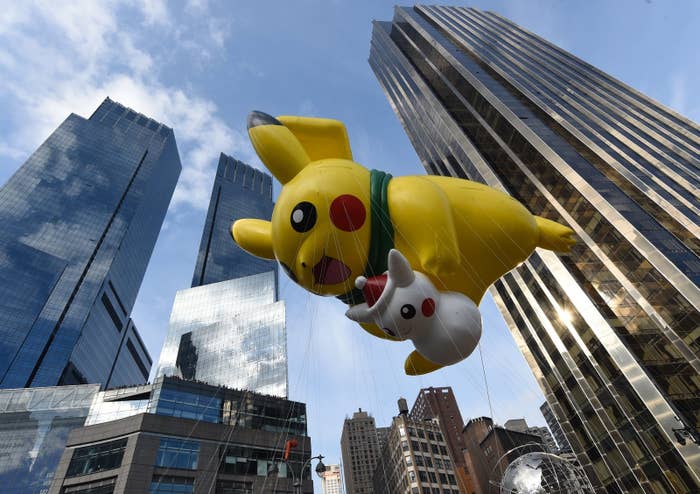 Nintendo shares fell more than 17% Monday following the company's announcement that it wouldn't change its financial forecasts, despite the massive success of the game Pokémon Go.
"The income reflected on the Company's consolidated business results is limited," from the game, Nintendo told investors in a statement, and "taking the current situation into consideration, the Company is not modifying the consolidated financial forecast for now."
The company's stock price sunk from just over ¥28,000, or $266, at the close of trading Friday in Tokyo to ¥23,220, or $219, on Monday. Before Pokémon Go launched, the company's shares were trading at ¥14,380, or $136, meaning that investors' excitement about the game has still managed to raise the stock price some 60% and take the company's stock market value from just over $19 billion earlier this month to over $31 billion today.
According to data collected by Bloomberg, today's over-$6-billion fall was the biggest one-day drop for Nintendo shares since 1990.

The stock's stratospheric rise since the release of the game earlier this month — the company's market value more than doubled and at one point surpassed Sony's — slightly puzzled analysts because of Nintendo's attenuated business relationship with the game.
The company owns about a third of the Pokémon Company and owns an undisclosed stake in Niantic, the company that developed the game. Junko Yamamura, an analyst at the Japanese bank Nomura, said today in a note that Nintendo's comments were "no surprise, as the likely limited earnings contribution of Pokémon Go was already known." The bank also estimated that Nintendo owns about a fifth of Niantic.
Investors were likely more responding to optimism not about Pokémon Go specifically, but about the prospects of Nintendo unleashing its beloved characters and titles on mobile devices, a move that it had been reluctant to make until the past year.
"In our opinion, the equity market's reaction to Pokémon GO's release cannot be explained by a single Pokémon GO title's earnings contribution," the Nomura note said.

The investment bank said earlier in July that Nintendo's ascent appeared "excessive" considering its corporate relationship with the game and said that its direct impact on Nintendo's profits would only be between ¥1 and ¥2 billion, or about $9 million.