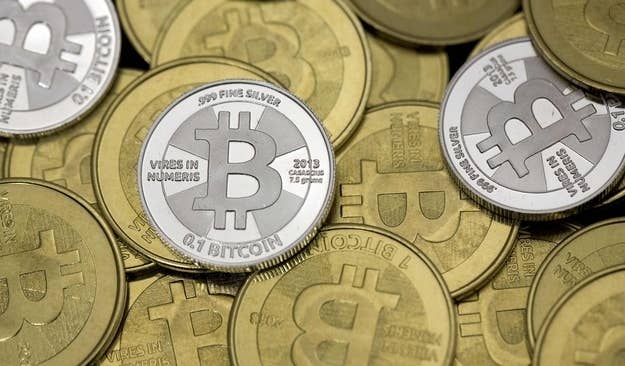 The New York State Department of Financial Services, which regulates a wide range of financial institutions and has shown an interest in establishing a specific set of rules for virtual-currency companies, issued an order today that is the first step to establishing a Bitcoin or virtual currency exchange in New York.
The department said in a statement that firms could submit proposals for setting up an exchange; regulators would then work with those companies to make sure the exchanges adhered to cybersecurity and anti-money laundering rules.
This would be the start of a regulatory process that could end with an official framework for virtual-currency companies in New York state, which DFS said it would propose "no later than the end of the second quarter of 2014." The regulator is also continuing work on a "BitLicense," or a specific set of regulations for virtual currency companies.
Despite a large number of businesses that work with Bitcoin springing up in the United States, and millions of venture capital investment from big-name firms like Andreessen Horowitz and Fred Wilson's Union Square Ventures, the U.S. lacks a Bitcoin exchange, a market for trading Bitcoins for dollars and vice versa. Besides the now bankrupt Japanese exchange Mt. Gox, the other two Bitcoin exchanges are based in Slovenia and Bulgaria.
"We will continue to proceed swiftly and thoughtfully to provide rules of the road for reputable virtual currency firms seeking to conduct business on-shore in a responsible manner," DFS superintendent Ben Lawsky said today in a statement.
The Department of Financial Services's interest in Bitcoin and virtual currency dates back to last year when DFS subpoenaed 22 companies and investors. Last month, the DFS held hearings with law enforcement officials, venture capitalists, and academics about digital currency.
Since those hearings, the Bitcoin community has been roiled by the collapse of Mt. Gox, a Japan-based Bitcoin exchange that declared bankruptcy and said that it was missing nearly 750,000 of its customers' bitcoins, about 7% of all Bitcoin in circulation, worth some $473 million.
Lawsky said in a statement following Mt. Gox's collapse, "The long-term strength of the virtual currency industry will require robust safety and soundness requirements — so customers have faith that their money won't get caught in a virtual black hole. And if we get those rules right, perhaps we can make New York and the United States a magnet for legitimate, well-regarded exchanges and other virtual currency firms."
In the wake of Mt. Gox's collapse, established and mainstream Bitcoin investors and businessmen have been trying to build up a more sustainable and transparent infrastructure for the virtual currency.
Barry Silbert, the head of SecondMarket and founder of a large Bitcoin investing vehicle, said two weeks ago that he was planning on launching a Bitcoin exchange in New York soon and was working with regulators, although he declined to comment on whether he had spoken with Lawsky. In an interview with Re/code, Lawsky said that DFS was "in active conversations" with Silbert and SecondMarket.