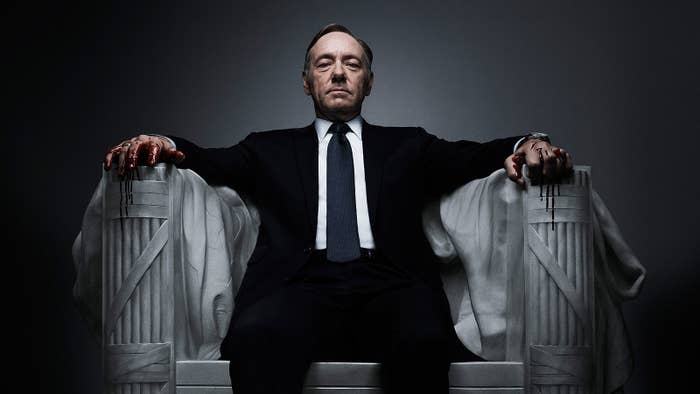 Netflix stock fell by 10% in after-hours trading on Monday after the company's quarterly results reported lower-than-expected subscriber growth and projected slower growth in the coming quarter. The shares dropped 3% in trading ahead of the results.
Netflix said it added 6.7 million new subscribers for the quarter, with 2.2 million in the U.S. and 4.5 million overseas. Analysts expected the company will add 1.8 million new subscribers in the US and 4.5 million overseas.
The company also said it expects to add 2.5 million new subscribers in the coming quarter, less than the 4 million expected by analysts.
While Netflix has become a dotcom darling due to its strong growth in paying subscribers, the company is facing increased competition as its success has drawn others to the market. HBO, Amazon, and Hulu are now competing aggressively for its customers, and the competition comes as the company is preparing to raise prices for millions of customers.
The company said that "more than half of our US members pay only $7.99 or $8.99" per month for its streaming service — prices locked in years ago for a plan that now costs $9.99 per month. Netflix is phasing out the older prices and moving all customers to the $9.99 level, but seems aware of the risks of a sudden price jump for so many of its users.
While the transition was scheduled to happen in May, founder Reed Hastings said on Monday that the company is "rolling this out slowly over the year, rather than mostly in May, so we can learn as we go."
Higher prices will help Netflix pay its hefty bills for licensing and producing content — the company said it will spend "about" $5 billion in this year and "over $6 billion" next year on shows. About 5% of its total cash budget will be dedicated to original productions.
All told, Netflix has 81.5 million members. Seventy-eight million of them are paying for the service, and 34.5 million are overseas. This far outpaces any other paid streaming service — HBO's streaming service HBO Now has about 800,000 subscribers. Amazon does not release subscription numbers for Prime.
Earlier this year, Netflix expanded to 130 countries, covering every major market in the world, with the notable exception of China. Regarding China, Hastings told investors "we are continuing discussions but have no material update on our approach or timing."
While the company's stock price has more than tripled in the last five years and is up 33% in the last 12 months, it is down 5% in 2016.
The company, as usual, reported big revenues and marginal profit. It earned just $28 million in profit on $2 billion in revenue, which was up from $1.6 billion a year ago.