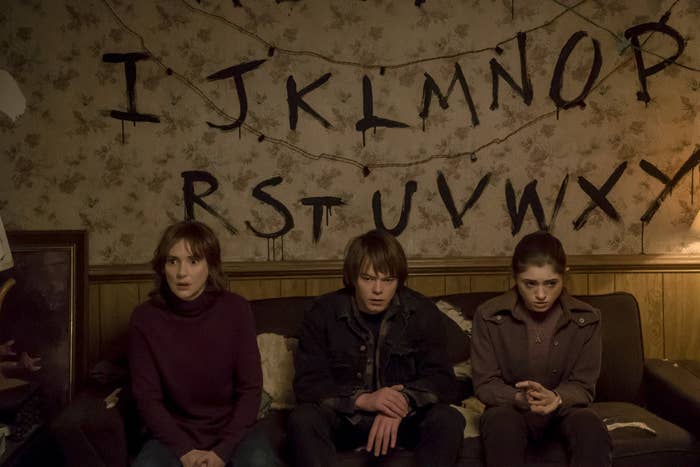 Netflix says the changing political order in Washington won't affect its business, even though one of the company's pet causes is likely to be killed off by the Trump administration.

Along with many big Silicon Valley companies, Netflix put plenty of time and effort into lobbying for net neutrality, a policy adopted by regulators in the Obama era. The rules, which require internet service providers to treat all traffic equally, look unlikely to survive unified Republican control of D.C.
Netflix has warned that without net neutrality laws, internet providers could establish special "fast lanes" for their own in-house streaming video services — or for others willing to pay for the privilege — putting competitors at a disadvantage. But with the laws facing an uncertain future, the company says it's unlikely to suffer.
"Weakening of US net neutrality laws, should that occur, is unlikely to materially affect our domestic margins or service quality," Netflix founder Reed Hastings said on a call with investors Wednesday.
The company said its market power is a big reason for that: with tens of millions of paying users in the US, and a position as the country's largest single consumer of internet bandwidth, Netflix has reached a detente with companies like Verizon and AT&T. "We are now popular enough with consumers to keep our relationships with ISPs stable," Hastings said.
That popularity shows no signs of eroding. Netflix added almost 2 million new users in the United States in the final three months of 2016, the company said in quarterly results released Wednesday, with another 5 million new subscribers around the world.
It now has a total 93.8 million members, 89 million of whom are paying to use the service. Alongside subscriber growth, the company said it has another achievement worth celebrating: it claimed to have produced the "first Portuguese language television show to travel meaningfully beyond Latin America and Portugal," referring to the Brazillian sci-fi show 3%.
It's even growing its profit, although the figure is still tiny relative to the company's massive revenues. Netflix made a fourth-quarter profit of $67 million, up from $43 million in the same period in 2015. That was on $2.5 billion in revenue, up from $1.8 billion a year earlier.