Netflix Hits 75 Million Subscribers, Gloats As TV Execs Freak Out
The streaming company's stock has doubled over the last year, and millions are still signing up each month.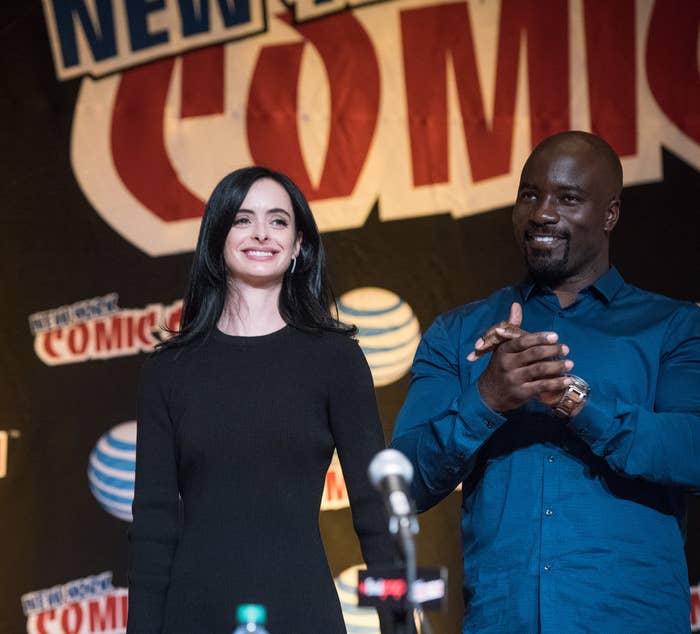 Netflix added another 5.6 million subscribers in the past three months — and that was before it announced its expansion into 130 new countries.
"On January 1st, just a few hours after the quarter closed, we crossed 75 million members," the company said in a letter to shareholders, noting that it had 17 million new subscribers for the year
While many tech companies have been flagging, Netflix shares are up over 100% in the past year, with investors betting that the company will be able to replace large portions of the free and paid television business.
Netflix, of course, shares that optimism, and even gloated a bit over recent comments from TV bigwigs, including one NBC executive who said last week that some data indicated streaming subscribers were returning to regular TV "like God intended."
"The growth of Netflix has created some anxiety among TV networks and calls to be fearful," Netflix said in the letter. "Our investors are not as sure of God's intentions for TV, and instead think that Internet TV is a fundamentally better entertainment experience that will gain share for many years."

If God wants us to watch old-school TV, North American internet users have clearly been forsaking their Creator. Netflix cited third party data showing its share of peak internet traffic has grown from 21% in 2010 to 37% in 2015. The company also said that its users streamed 42.5 billion hours of content in 2015, up from 29 billion in 2014.
CEO Reed Hastings said TV executives were talking about Netflix and speculating about its true ratings — the company doesn't release viewership numbers — "to deflect...what's going on at their own networks these days."
Ted Sarandos, Netflix's chief content officer, said that creators of Netflix shows are "very happy...not to be under the kind of weekly ratings pressure."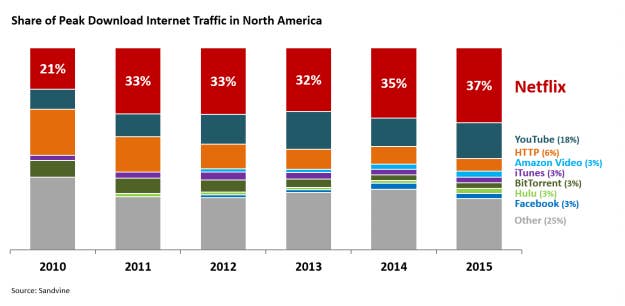 Netflix's growth overseas, about 4 million new subscribers, exceeded Wall Street's expectations, while its new memberships in the United States, 1.6 million, were slightly below. Netflix said it expected to add another 6 million members in the next three months. The markets loved it all, sending the company's shares up 7% in after-hours trading.
The company reported a small profit of $43 million on $1.8 billion in revenue. That profit is down from the $83 million reported in the same quarter last year, butwas still above what Wall Street analysts expected. Netflix's meager profits are the result of the massive amount of money the company spends acquiring and producing content: it expects to spend $5 billion on content this year.
Where Netflix saw its biggest growth in subscribers — overseas — also blew the biggest hole in its balance sheet. The company lost $109 million in its overseas streaming business in the quarter.