Microsoft CEO Satya Nadella Gets $84 Million Pay Package
Karma pays.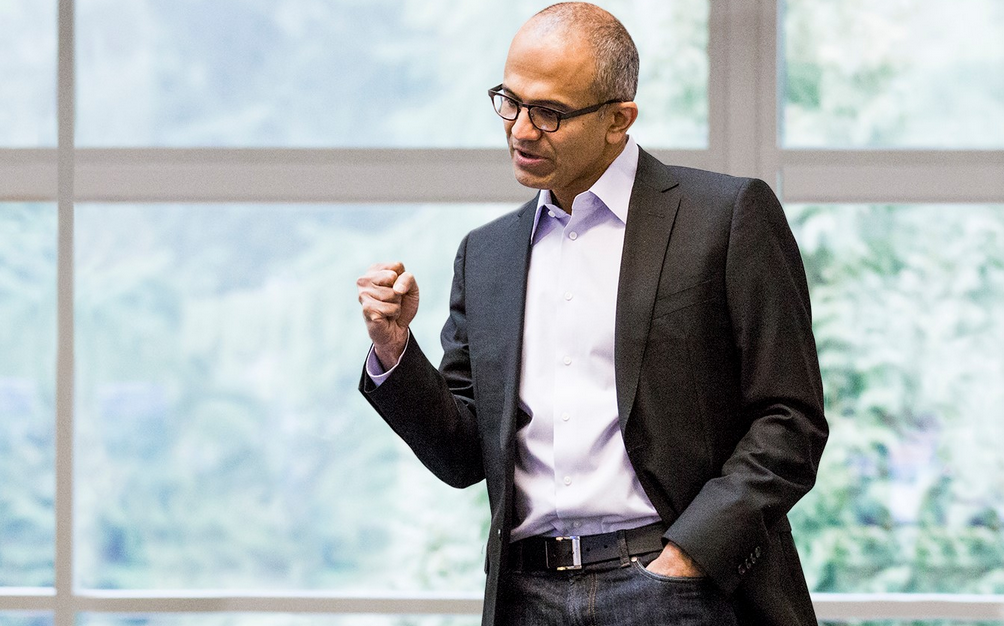 Satya Nadella must have some great karma with Microsoft's board of directors, because they awarded the newly minted chief executive officer over $84 million in pay. Nadella was named Steve Ballmer's successor in February of this year.
Since his appointment, Microsoft's stock has rose 21% as Nadella has made some significant changes in the company, including making Office available on the iPad and beginning to layoff 18,000 employees, largely from Nokia.
Nadella's total compensation, outlined in an SEC filing on Monday, is largely made up of stock grants, including a 1.8 million share grant worth $59.2 million that he is not eligible to receive any of until 2019. His salary is $919,000, along with a $3.6 million bonus. In total, Nadella will get $79.8 million in stock.
The new CEO faced widespread criticism last week for saying at an industry event that women in technology should have "faith that the system will actually give you the right raises as you go along" instead of asking for raises, calling it "good karma."
He has since apologized, telling USA Today that his answer "was just wrong" and that he had based it on his own experience. "The mistake is to take your own personal experience and project it on half of humanity. It's just insensitive," he said.
Nadella won't be taking home all his salary this year. Instead it's mostly structured to be paid out over five years or more. To earn all of his granted shares, Microsoft's stock price will need to grow faster than 60% of the S&P 500. He could be eligible for more if it performs better than 80% of companies.
Outsize pay deals that are largely in stock are common among technology companies, especially for new chief executives. Marissa Mayer's pay package when she came from Google to lead Yahoo was $56 million. But because of a massive run-up in its stock price, largely due to the increasing value of its stake in the Chinese e-commerce company Alibaba, her pay package was worth $186 million 15 months later according to Equilar.
Microsoft's board of directors said in its proxy statement that "in approving the initial annual total compensation opportunity for Nadella," it was "mindful of both the fierce competition for talented executives in the technology sector and the demands on and responsibilities of the leader of a global organization with the scope and stature of Microsoft."
The board said that for this year, Nadella earned his $3.6 million bonus for "performance against his core priorities, the financial and operational performance of the Company, and the financial performance of the Company relative to a group of large technology companies."
And even if he performs badly enough to be booted from the top jump, Nadella is up for a healthy payout: He is eligible for a $17.4 million severance deal if things don't work out.