After a horrendous month for markets globally, stocks all over the world are falling again following the release of more data indicating a weakening of China's economy.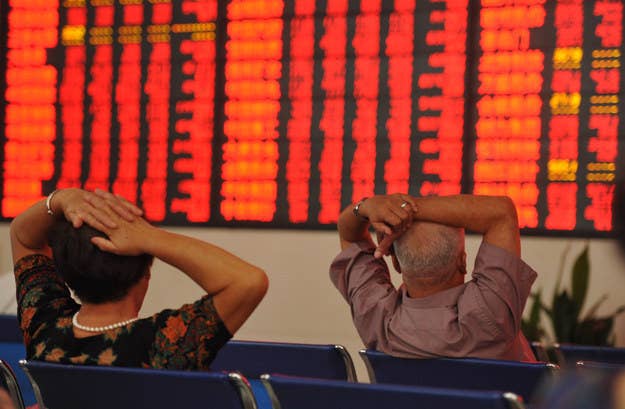 The Dow finished down over 450 points , while the S&P 500 was down almost 3%. The S&P 500 peaked in late May and is now down 10% from its all-time high.
The latest blow to investors' confidence in China came from a survey of the country's manufacturing, released early Tuesday. The Caixin Purchasing Managers' Index, which measures manufacturing activity in China, "saw the quickest deterioration in operating conditions for over six years in August," Caixin Insight Group said in a release.
"Recent volatilities in global financial markets could weigh down on the real economy, and a pessimistic outlook may become self-fulfilling," said Caixin chief economist He Fan in a statement.
Another measure of China's manufacturing sector, the "official" PMI, also slipped Tuesday to 49.7. Any level below 50 indicates contraction, or a worsening of conditions. "This first sub-50 official PMI reading in six months is consistent with the declining Caixin PMI and points to weakening growth momentum in August," analysts from Nomura, an investment bank in Japan, said.
Markets in Europe are down as well. The Stoxx 600, a broad index of European stocks, finished down almost 3%, while the FTSE 100 was down just over 3%.