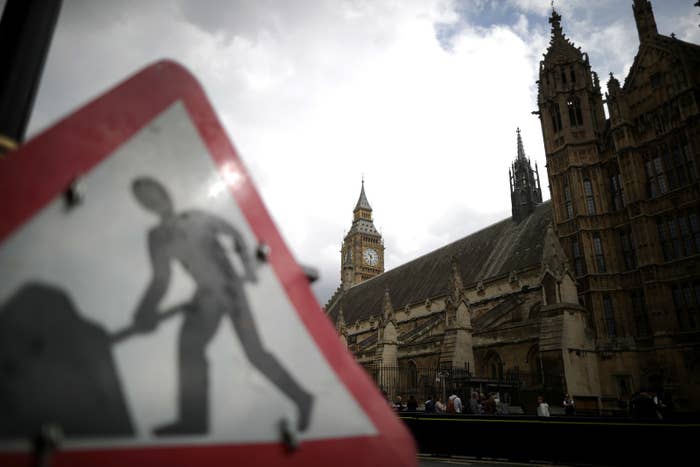 The global stock market lost some $2 trillion in value on Friday after the U.K. voted to leave the European Union in a referendum, and it largely continued to decay this week.

On Monday, the S&P 500 closed down almost 2% after falling 3.5% on Friday, while the Dow Jones Industrial Average fell 261 points, a 1.5% decline following a 3% drop in the immediate wake of the vote.
The damage was most severe in the U.K. The pound fell to new lows Monday, down more than 3% to $1.32 per pound, clearing out the 31-year low it hit after the Brexit vote.
The FTSE 250, an index of medium-sized British companies that do the bulk of their business domestically, fell 7%, and is down over 13% in the past two days, while the FTSE 100, which includes larger companies based in the U.K., some of which do most of their business overseas and even do business in dollars, fell just over 2.5% on Monday and is down 6% in the past two days.

FTSE 100

Analysts expect an oncoming recession and a drying up of new investment in the country.
Goldman Sachs analysts said in a note on Sunday that they had "sharply" cut their forecast for growth in the U.K. and said they expect the country to enter a "mild recession" by early 2017. They pointed specifically to increased difficulty exporting banking services and financial services to the EU following a British exit. Another challenge is the overall plague of uncertainty, as no one knows what deal the U.K. will get when it exits — or even when the exit process formally begins.

"The uncertainty about the long term is likely to weigh on U.K. growth in the short term as firms hold off on investment," the Goldman economists wrote. British businesses agree — the Institute of Directors, a British business group, published a survey showing two-thirds of respondents "think the result is negative for their business," and nearly one quarter said they will freeze recruitment.
Things could get worse, the analysts noted, "if global financial markets deteriorate beyond the initial reaction, or if we see greater than expected political and economic contagion into other European countries."
Some of the companies hardest hit by the Brexit fallout and a possible domestic recession were the airline EasyJet, whose shares fell 22% Monday and are down a third since the vote, and the real estate company Foxtons, which has fallen over 37% since Thursday.
EasyJet said in a statement that it expects revenue per seat to decline "at least a mid-single digit percentage compared to the second half of 2015."
A study by the International Air Travel Association before the vote projected a decline in British air passengers following an exit from the EU due to a lower value of the pound.
About two-thirds of British air traffic is outbound, meaning that EasyJet, best known for cheap flights to European vacation destinations, is particularly at risk from a British slowdown.

In his campaign to remain in the EU, Prime Minister David Cameron even visited EasyJet's headquarters outside London last month, telling staff, "If we were to leave, and the pound were to fall — which is what most people expect and what the Treasury forecast — that would put up the cost of a typical holiday for a family of four to a European destination by £230."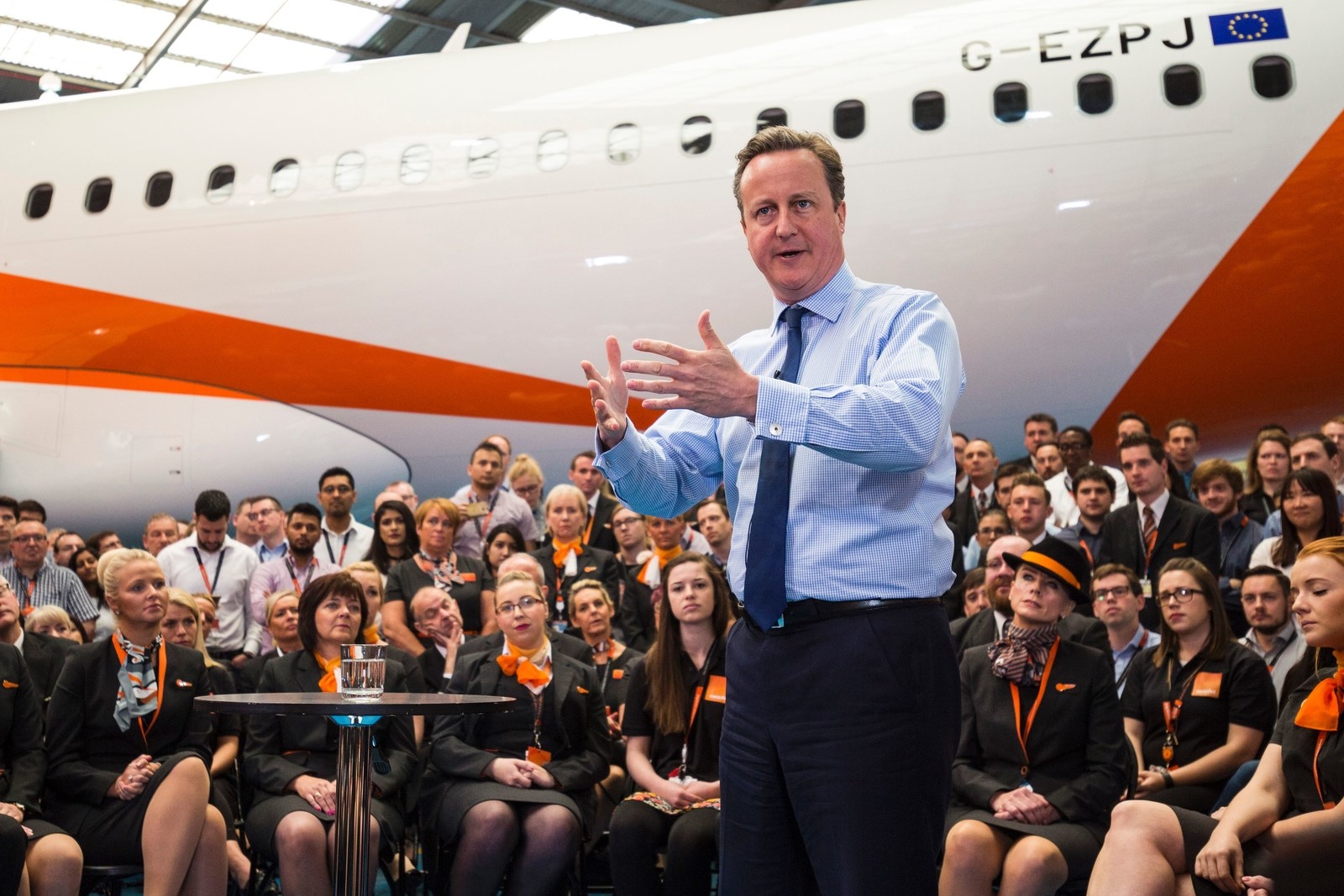 Several British banks also fell again precipitously.
Banks' access to the European Union market and the strength of the British economy have been called into question. Barclays and Royal Bank of Scotland fell 17% and 14% respectively and the stocks were even halted.

"Banks are one of the most exposed sectors to Brexit, particularly U.K. domestic banks given the likely headwinds of a deteriorating domestic economy," Citi analysts said in a research note. Virgin Money, the retail finance company, is down 44% since the close of markets on Thursday.

S&P lowered the U.K.'s credit rating, taking it down from AAA to AA with a negative outlook.
The ratings agency said that the process of leaving the E.U. will drag down the "predictability, stability, and effectiveness of policymaking in the U.K. and affect its economy, GDP growth, and fiscal and external balances." With S&P's action, now all three major ratings agencies have stripped away the U.K.'s AAA status.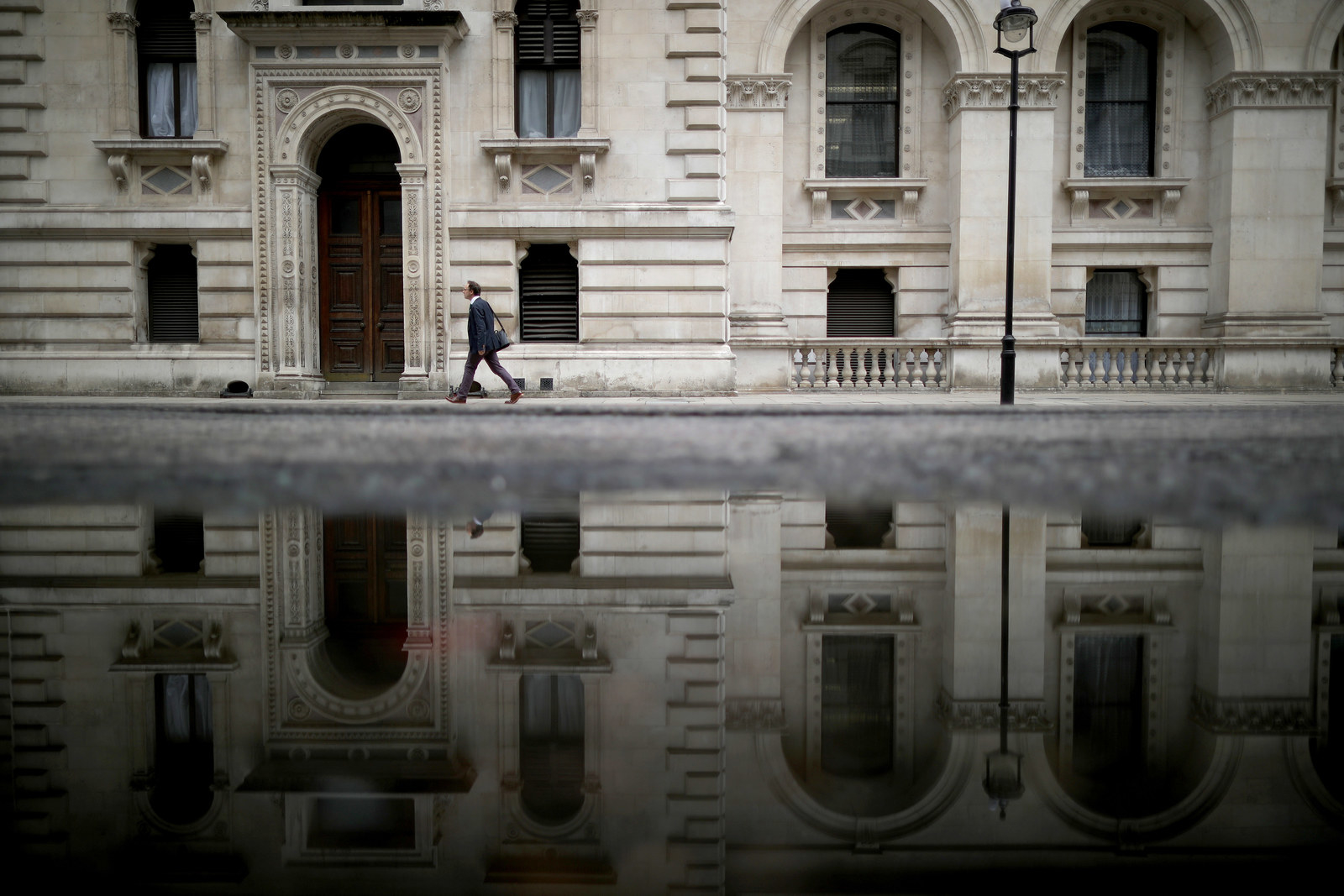 Of course, the Brexit damage isn't contained to the U.K.
While Japanese stocks finished higher after crashing Friday, the Stoxx 600, a European stock index, finished down just over 4%; the CAC 40, a French index, was down 3%.
American banks continued to fall, including those with large businesses in Europe and the U.K., and those that are primarily domestic.
JPMorgan Chase closed down over 3% and Morgan Stanley fell over 3.5% and is down 13.5% since the vote. The large investment banks will both likely have to deal with restructuring costs as they move out of the U.K. and with a drying up of mergers and acquisition activity as a chill descends on the British and European economies.
Domestically, Regions Financial (which has 1,600 branches in the South and Midwest) and Zions Bank (which is based in Salt Lake City and operates in the western and southwestern United States) were both down around 7% today and about 16% since the vote. Goldman Sachs said that Zions was one of the banks it covers that was "most at risk" due to persistent low interest rates.
"If interest rates stay at historically low rates for a longer period of time the net interest income of all banks should remain pressured," analysts at CreditSights said in a note Monday.
Banks that primarily make money from lending money — as opposed to issuing stocks and bonds, trading, and advising clients — are likely to be crushed by low interest rates, which put a cap on how much they can earn from lending. There's a mere 10% chance of there being another Federal Reserve interest rate hike in December, according to bets made on rates by traders.
"Most of the banking industry revenues come from lending revenues," Mike Mayo, an analyst at CLSA, told BuzzFeed News. "Ironically while some of the traditional U.S.-based lenders have little to do directly with Europe, they can get hurt significantly due to the secondary and tertiary effects of lower for longer interest rates. It's going to be tough."