Mark Cuban Is Not Happy With The Insider Trading Investigation Of Carl Icahn
After fighting insider trading charges and winning, the Dallas Mavericks owner says "Until you have waken up to headlines accusing you of wrong doing by the government or others you have no idea how Important due process is."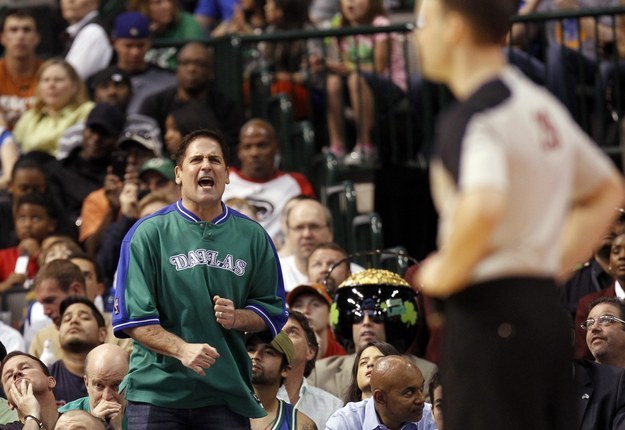 Phil Mickelson, legendary sports bettor William Walters, and billionaire investor Carl Icahn are under investigation by federal prosecutors because of a series of suspicious trades in Clorox stock before Icahn announced he had a large stake in the company in 2011, and the Dallas Mavericks owner Mark Cuban isn't happy about it:
The famously outspoken Cuban defeated insider trading charges brought by the Securities and Exchange Commission in October of last year, bringing to an end an investigation and trial that dogged him for five years.
Cuban, unlike many who face civil charges on insider trading, refused to settle and brought the case to trial, where he convinced a jury that he wasn't liable for violating insider trading rules when he sold off his large stake in Mamma.com, a search engine. The SEC said Cuban sold the stock ahead of news that the company would sell more stock, bringing down the value of his stake, but were unable to prove he had acquired that information improperly before making his sales
According to reports, the investigation of Walters and Mickelson has yet to turn up any evidence that either were actually tipped off by the billionaire activist investor. Icahn has denied even knowing of the investigation before the Wall Street Journal reported on it on Friday and has said he's never met Mickelson, while Mickelson has said he's cooperating with the investigation.
Cuban specifically criticized the intense media coverage of the charges against him, comparing himself to Icahn, who hasn't been accused of any wrongdoing. "When it came time for my trial," Cuban tweeted, referring to reporters, "where they could get all the facts,they were missing. When I won unanimously in a few hours it was a crawl."
Here are some more of his tweets: