Low Oil Prices: A $660 Billion Stimulus Package
Crude prices have plunged by more than 20% in recent months. The fall means cheaper gas, cheaper flights, and generally good news for American consumers.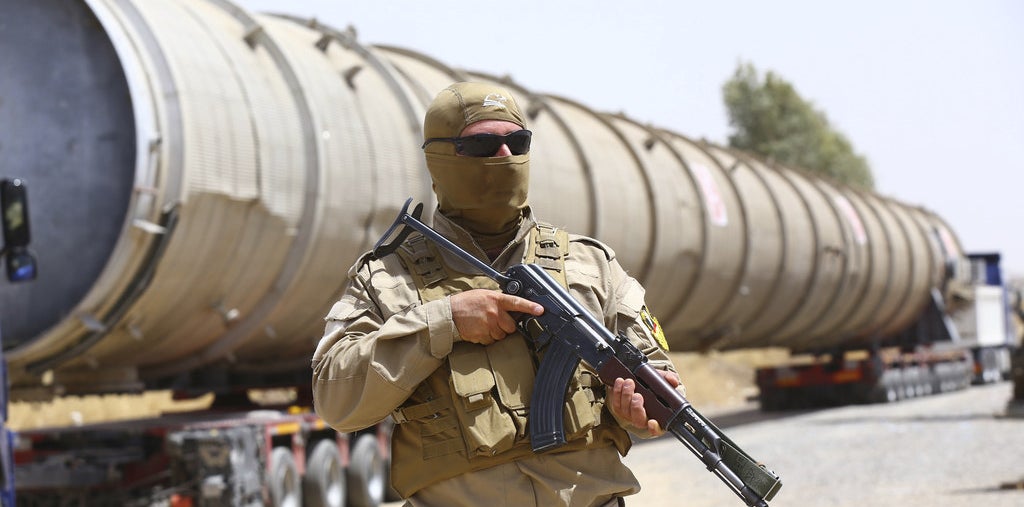 Oil prices have been falling for months, and the slide could easily continue. With unprecedented instability in the Middle East, how could this be happening?
The answer, according to analysts who follow the market, is a little bit of everything, from economic fundamentals in big oil consuming countries to growth in output among some oil producers. But much more clear is the effect of tumbling prices: Low oil prices are the equivalent of a massive stimulus program for oil consumers . They're also bad news for oil exporters.
Energy analysts have been cutting their projections for global oil demand, while big producers like Saudi Arabia show no sign of slowing down production. And according to Citigroup analysts, oil at current prices around $80 is still high enough to justify North American shale producers to continue pumping it out. Less demand, the same high production levels -- it's a perfect recipe for price drops.
"Looking ahead, shale production growth can be sustainable for the medium term in the US, and could spread globally; increasingly, global oil prices may hinge on shale as "swing" production," a team of Citigroup analysts wrote in a note. Prices would have to get down to around $50 before drilling would no longer profitable. U.S. oil production has skyrocketed, going from 8.32 million barrels a day in 2005 to 12.53 million barrels a day in 2013.
Prices for Brent crude have fallen 10% in the last month to $82.65, down by more than 28% from its recent high of just over $115 on June 19. That high came only weeks after Islamic State militants took over the key Iraqi city of Mosul, precipitating a virtual collapse of Iraq's army.
If prices stay this low, it could mean consumers in countries that use lots of oil, like the US, could get a lot more spending power.
Ed Morse, the head of global commodities research at Citigroup, wrote in the Financial Times that Brent crude going to $80 (it's at $82.65 right now) would lead to $1.8 billion in economic stimulus every day, or $660 billion every year. In a call with reporters, Morse said "if this drop in oil stays where it is and gets filtered through gasoline prices that would effectively be a $600 tax credit to an average American household owning a vehicle."
Investors are nervous about global economic growth, which has a tight relationship with the demand for oil. The growth worries are especially pronounced in China, where investors fear growth is slowing, and Europe, where they fear stagnation.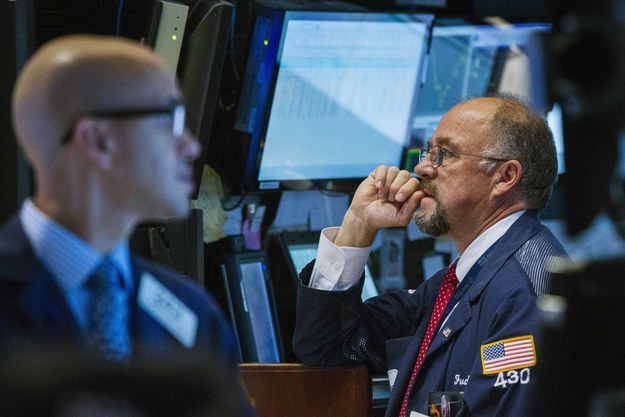 "The underlying factor is the disappointing nature of global demand growth," Morse said, "if global demand were at the level the International Energy Agency originally projected" there would be 700,000 more barrels worth of global oil demand every day. "If global demand were 700,000 a day higher I'd doubt you would see Brent pricing in the low $80s," Morse said.
In China, weak industrial production numbers in September caused a small tumble in crude oil prices which has only accelerated since then.
In reponse to weak demand, big oil producers are not cutting back production. Saudi Arabia, the world's top oil exporter, seems fine with lower prices.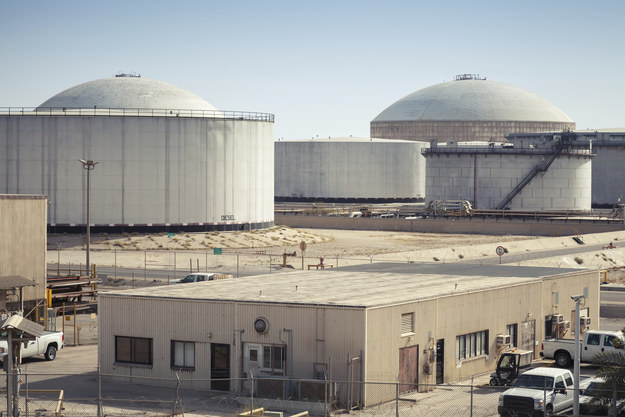 Reuters reported earlier this week that Saudia Arabia was "quietly telling oil market participants" that it was "comfortable with markedly lower oil prices." When the Organization of Petroleum Exporting Countries (OPEC) meets in November, it is unlikely that Saudi Arabia will go along with it having to lead the way in making production cuts, Morse said. "The market is going to be extremely skeptical of OPEC's ability to come to an agreement, the Saudis are not going to take the lone wolf path," Cit's head of European energy research said.
Libya, of all places, is ramping up production.
Libya's oil industry has been rattled by the instability that's plagued the country since the fall of Gadaffi. However, this summer, exports picked up again.
"The unanticipated return of Libyan exports to the market was the initial catalyst for the downward movement in prices," wrote RBC Capital Markets analyst Helima Croft in a note Tuesday. Libya's exports were about 150,000 barrels a day in March and are now up to around 900,000 barrels every day, with a total capacity of 1.5 million, according to Croft. This could change quickly, however.
"The security situation since the summer has darkened significantly, with regional leaders warning that the country is on the verge of becoming a failed state," thanks to the increasing power of militant separtists and a weak central government, Croft wrote.
And Nigeria is also pumping more.
Nigeria is another "comeback kid" of the oil markets in the summer and fall. Its own production has jumped up 380,000 barrels a day just in August alone, which Croft wrote was its biggest one month gain in 25 years. She warns, however, that with elections in February, there could be more oil theft that helps fund politicians' campaigns. Nigeria produces about 2.5 million barrels of oil a day.
And that means the price at the pump has fallen as well. According to AAA, the average regular gas in the US is $3.16/gallon, down 9 cents in the last week and 22 cents in the last month.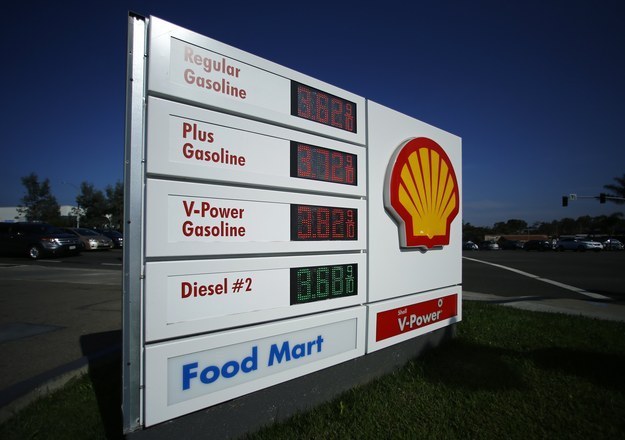 Commodities all over the world have been falling in price in the last six months and many investors are fleeing from assets and funds tied to commodities prices. The Bloomberg Commodities Index has fallen 14% in the last six months.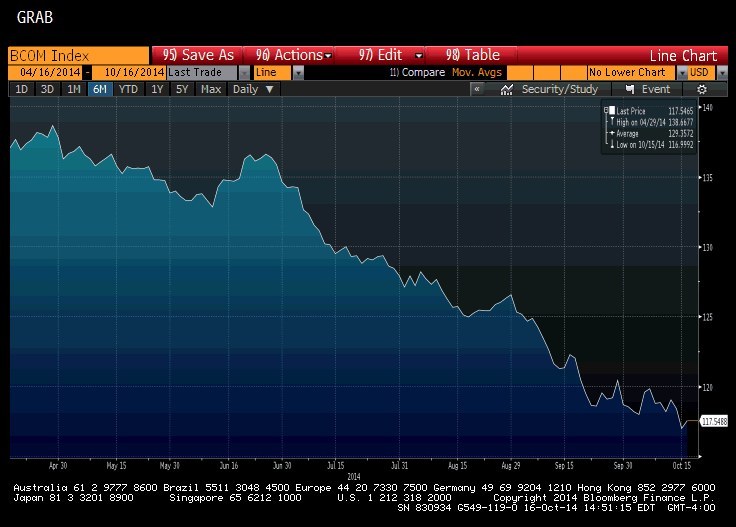 This might be bad for oil exporters like Saudi Arabia and Russia. But if you're an American consumer, lower oil and commodity prices are good news. They just don't just mean a lower price for gas, but also all sorts of manufactured goods, flights, and even homes.
The recent high price of Brent crude was $115.06 on June 19. An earlier version of this story misstated the price and date.