JPMorgan's No Good, Very Bad, $1.3 Billion Day
JPMorgan paid out $1.3 billion in payments to five different regulators today.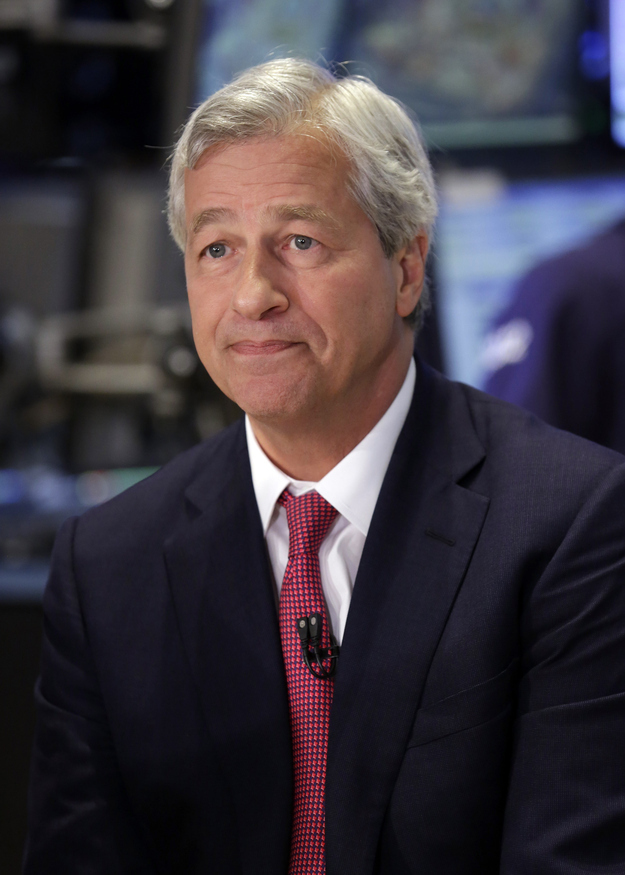 After paying out $920 million to four regulators in two countries and admitting wrongdoing for its activities in the so-called "London Whale" trade that lost the bank more than $6 billion, regulators announced another settlement with JPMorgan Chase, the largest bank in the U.S. The Consumer Financial Protection Bureau and the Office of the Comptroller of the Currency announced a settlement with JPMorgan over its credit card billing and marketing practices. The settlement includes a $309 million payment to customers who enrolled in "credit monitoring" services, which would alert customers to possible fraudulent activity and identity theft. In addition, JPMorgan has to pay $20 million in a civil penalty to the CFPB and a $60 million penalty to the OCC.
According to the CFPB, however, JPMorgan would start charging customers for the products without getting written authorization, as they were required to do so. JPMorgan engaged in this practice from 2005 to 2012. The Wall Street Journal reported yesterday that JPMorgan paid refunds to customers who received the products, which cost around $12 a month, at the end of last year and the beginning of this year.
"We have already credited or refunded the customers affected. Any mistakes like these are regrettable and we are committed to ensuring our partners and vendors hold themselves to the same high standards that our customers expect of us," said Bill Wallace, the head of operations for consumer and community banking at JPMorgan, in a statement.
JPMorgan stopped marketing the add-on credit monitoring products in 2011. Over 2.1 million customers bought the services, according to the CFPB and OCC.
"This enforcement action guarantees an end to these unfair billing practices and requires that Chase completely repay those consumers who were wrongly charged," CFPB head Richard Cordray said in a statement.
This afternoon's refunds and payments for its credit card billing and marketing practices brings today's total in payouts for refunds and enforcement actions to regulators to $1.3 billion.
Less than two weeks ago, JPMorgan chief financial officer Marianne Lake said at a conference that the bank expected to add more than $1.5 billion to its litigation reserves for the upcoming quarter. Lake said that the reserve addition "covers a number of different matters, some of which you've been reading about." The increased litigation reserves are projected to "more than" offset $1.5 billion in releases from its reserves for losses coming from consumer loans.
Earlier this week, Mike Mayo, a banking analyst at CLSA, said that "the bad news is that legal costs are going up, but the good news is that credit quality is a lot better than expected, so a lot of those legal costs should be offset by a release of credit reserves."
Mayo added that even though legal costs have gone up, with these releases from credit reserves, JPMorgan and other banks "can still make the numbers."